The year 2021 in review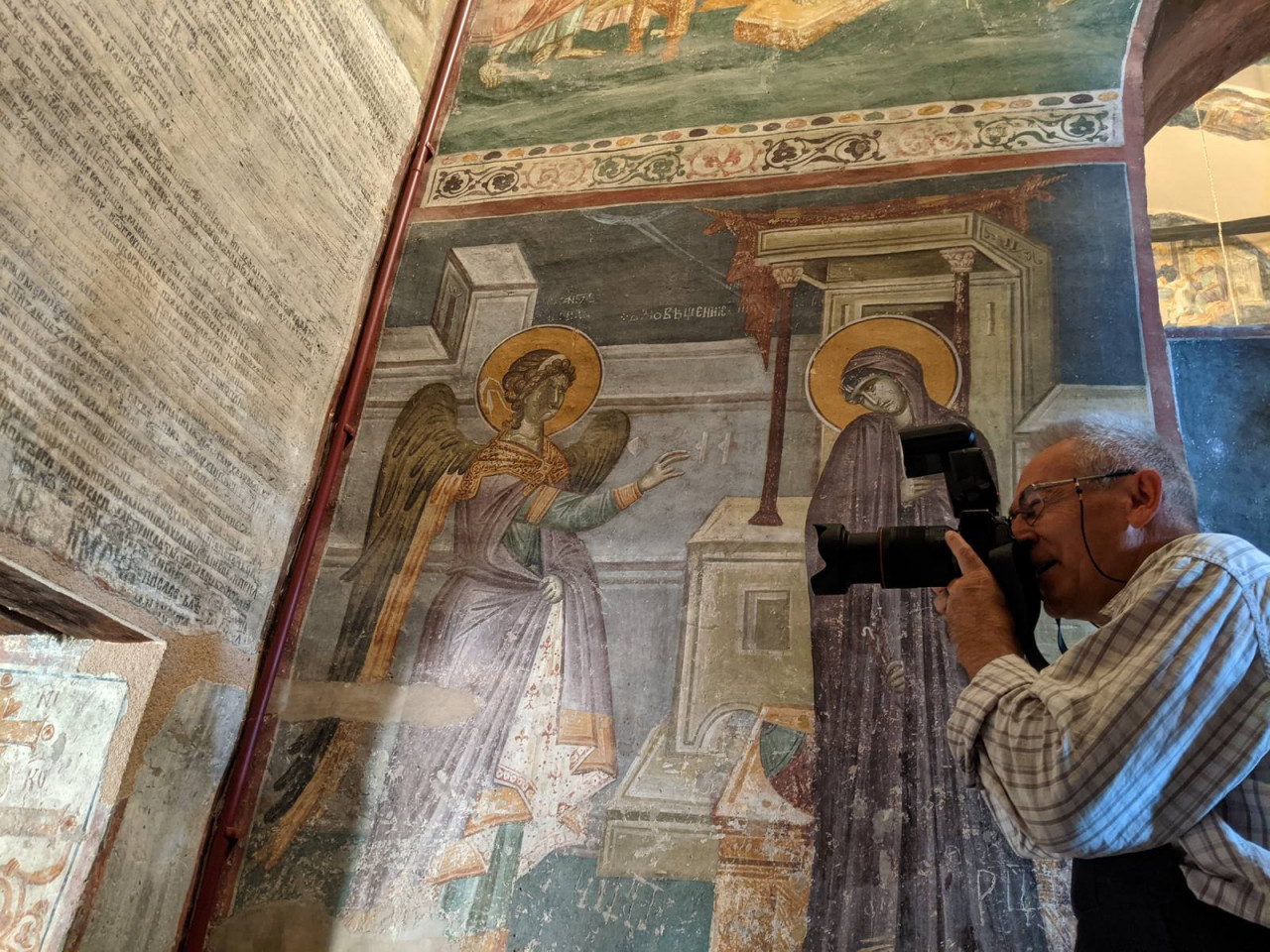 As the new year approaches, it is time to look back and recap what we have done in the past year, which has been quite busy for us.
---
---
KOSOVO AND METOHIJA FIELDWORK
At the beginning of September, we traveled to Kosovo and Metohija, for the creation of a new digital collection of the Gračanica monastery. The latest photo equipment and technologies will ensure the significant improvement of our current collection of the last endowment of King Milutin. Especially so as the church frescoes were cleaned only a few years ago. Also, the majority of our material will be used in the upcoming exhibition on Gračanica that will be held in the Gallery of the Serbian Academy of Sciences and Arts next year.
PROGRESS: DOCUMENT, PROCESS, PUBLIC - COMPLETED 30%
---
Sredačka župa


During our stay, we made trips to Novo Brdo and Prizren, as well as to the regions of Sirnićka and Sredačka župa, where we photographed a great number of Serbian Orthodox churches, most of which were not previously subject to scholarly investigation.
PROGRESS: DOCUMENT, PROCESS, PUBLIC - COMPLETED 30%
---
Sirnićka župa


PROGRESS: DOCUMENT, PROCESS, PUBLIC - COMPLETED 30%
We also made a visit to the church of Saint John in the village of Crkolez (Drenica region), painted by the well-known 17th-century painter Radul. We will revisit it next year to complete photographing the entire fresco decoration of the church.
PROGRESS: DOCUMENT, PROCESS, PUBLIC - COMPLETED 30%
---

BLAGO at the "King Milutin and Palaeologan Age" Conference
In addition to creating and posting new material on our website and social media, we also presented our work at the international scientific conference "King Milutin and the Paleologan Age." Video and photos made by our crew were used by presenters and between sessions, while our team members, Ivana Lemcool and Vladimir Aćimović, had the opportunity to talk about our work on digitization of churches of King Milutin: King's church in Studenica, the Mother of God Ljeviška in Prizren, and Gračanica. You can view their presentation here - https://youtu.be/BiSJlVgMILU
---
BLAGO at the WMU
Kalamazoo 2022 Congress
We are excited to announce that BLAGO Fund will be sponsoring a session at the 57th International Congress on Medieval Studies at Western Michigan University, Kalamazoo, MI, that will be held online from 9-14 May 2022. BLAGO session will be presided over by prof. Ida Sinkevic (Lafayette University) and dedicated to the topic of 'Digital Methods in Preservation of Medieval Cultural Heritage: New Approaches and Technologies.' It will provide an opportunity for some of the most renowned institutions, both Serbian and international, to present their work on the digitization of medieval monuments.
---
We are working on the finishing touches of the upcoming book "Full of Grace: Representations of the Mother of God in Serbian Wall Painting." Next year, the book will be available for purchase, both in Serbia and the USA, in print and digital form. It contains around a hundred pages of the high-quality images of Serbian frescos, writings of His Grace Bishop Maxim and art historian and BLAGO associate, Dr. Ivana Lemcool, and an introduction of Bishop Grigorije. You can find a small sample of the book below.
---
We are in the process of establishing cooperation with Wikimedia on making our work available through their channels. This will provide Wikipedia articles with high-quality photographs of some of our most famous medieval monuments and bring greater awareness of Serbian cultural heritage to the general public.
---
If you like what we have done in 2021 and if you wish to support our work in the future, please consider donating.
---
---