"Full of Grace" is Now in Bookstores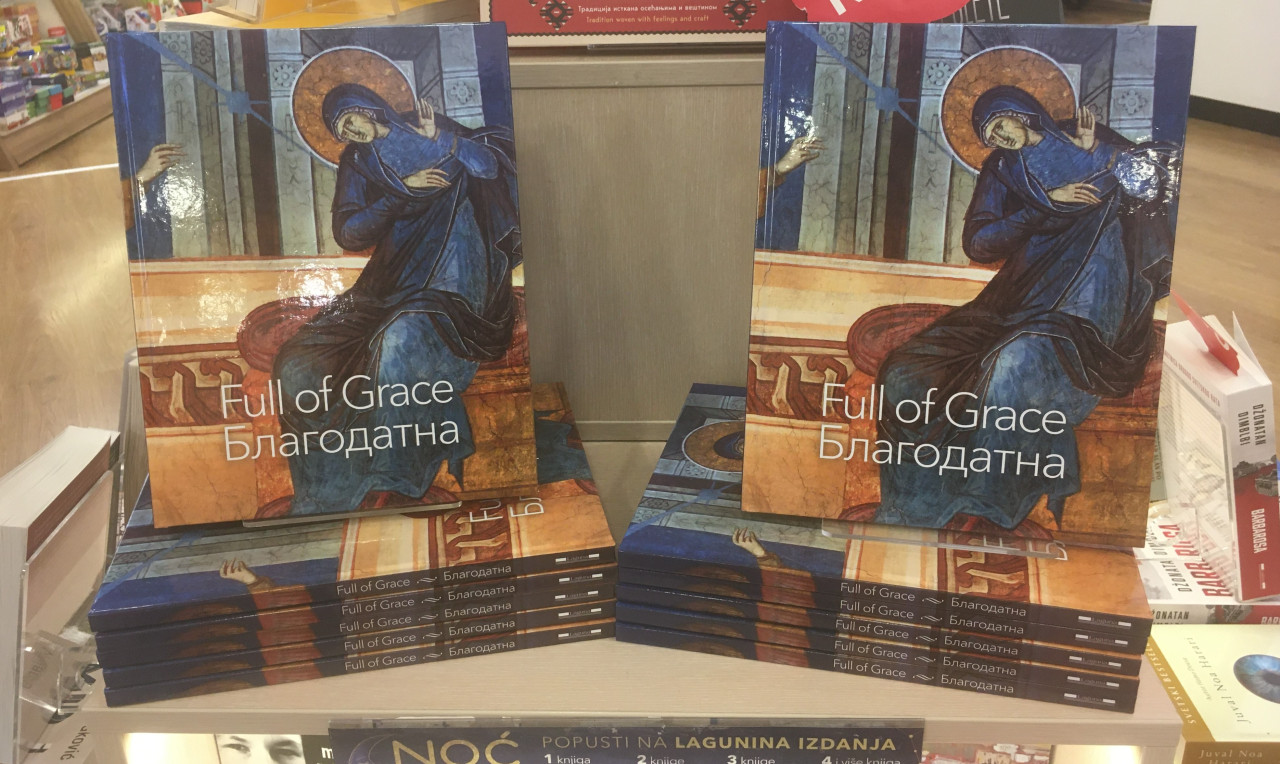 The first printed edition of BLAGO Fund, "Full of Grace: Representations of the Mother of God in Serbian Medieval Wall Painting," published by Laguna Press, is now available in select bookstores. The book features texts in English and Serbian by His Grace Bishop Dr. Maxim (Vasiljević), art historian Dr. Ivana Lemcool, a foreword by His Grace Bishop Dr. Grigorije (Durić), and exceptional photographs made by the members of the BLAGO team. The book can be of interest to those who would like to learn more about the iconographic and theological aspects of some of the most prominent images in Orthodox churches, those of the Mother of God. The selection of high-quality reproductions from the archives of the BLAGO Fund provides an overview of the most representative examples of Serbian wall painting of the Middle Ages, making the book useful for all who wish to acquaint themselves with the artistic and spiritual heritage of Serbia.
The book is available to purchase in Laguna and Delfi bookstores across Serbia. It can also be ordered on the Laguna website and delivered to Montenegro, Bosnia and Herzegovina, and Serbia.
Bogato ilustrovana knjiga koja predstavlja likovne prikaze Bogorodice u našim manastirima. Jedinstveno izdanje, veoma luksuzno i atraktivno. Format omogućava da se uživa u fotografijama koje prate tek
---
The book can also be ordered through Sebastian Press and delivered anywhere in the world
The book will make a great addition to any personal library and a wonderful gift this holiday season.
---