New Collection: Church of Saint John, Crkolez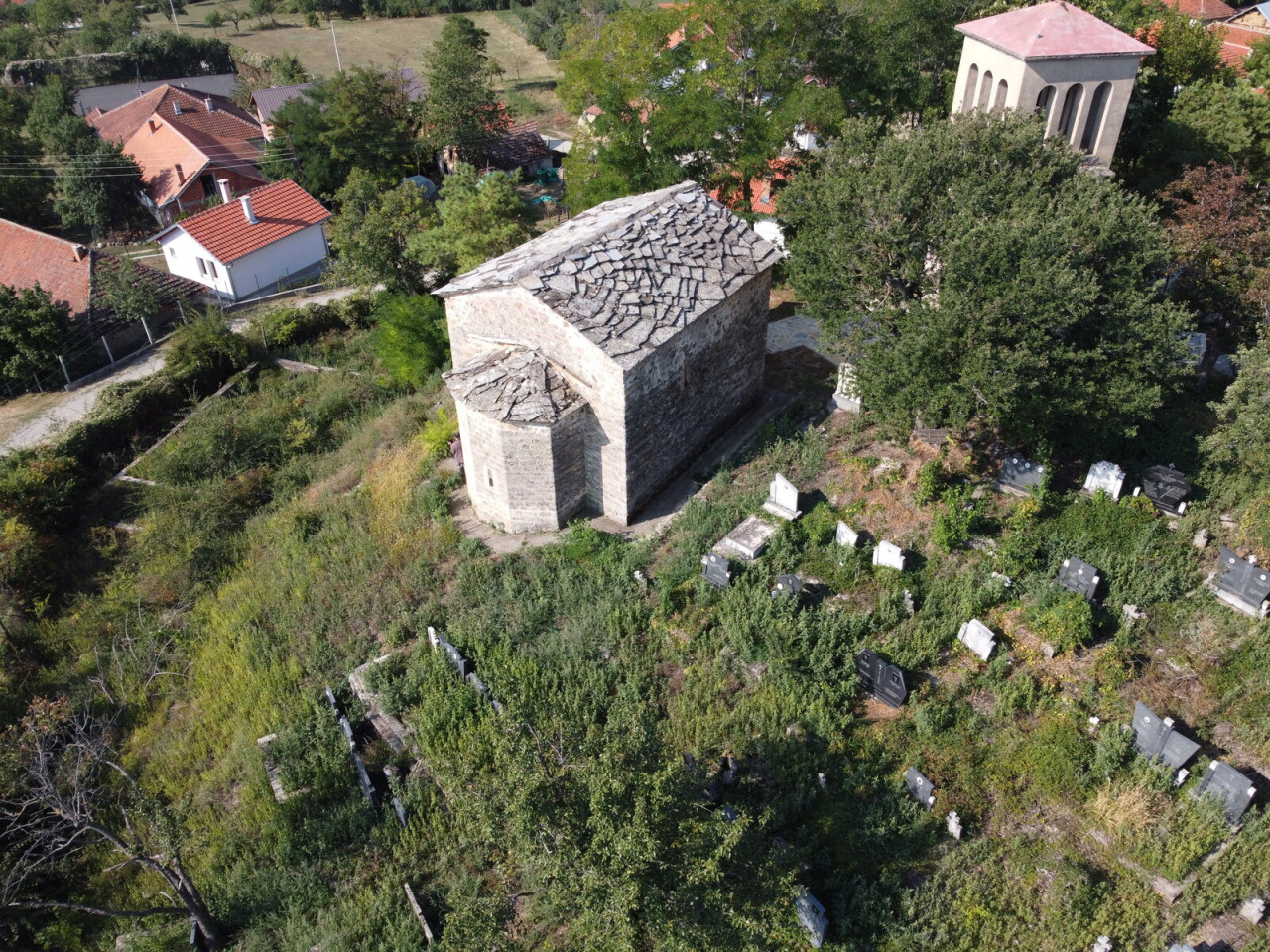 A new collection is available on our website. The Church of Saint John the Forerunner in the village of Crkolez in Metohija is first mentioned in a charter issued in 1400 by Princess Milica with her sons. Since the charter confirms the boundaries and privileges established at the time of Emperor Dušan, the church must have been built before his death in 1355. It is believed that it was built by certain čelnik Radoslav, a nobleman whose name, together with his monastic name Jovan, is carved on a tombstone on the floor of the nave of the church. The church was renovated in 1650 with the donations of local inhabitants who also hired a leading Serbian painter of the time to paint it in 1673. Radul left his name in proskomedia and he also painted the icon screen for the church, as can be inferred from the stylistic features of the royal door still preserved there.
Photographs of the architecture, surrounding area, and the fresco painting of the church, along with the VR tour of its interior and drone footage video, are a part of the Crkolez collection.
---
---