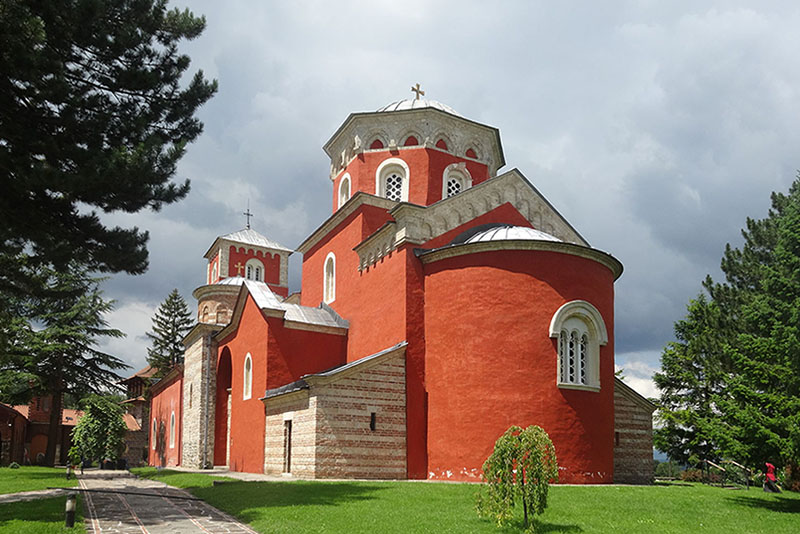 The foundation of the Serbian King Stefan Nemanjic, the First-Crowned, monastery Zica has been built between 1208 and 1230. In 1219 Zica became the first seat of the Serbian Archbishopric.
The church, dedicated to the Ascension of Our Lord, displays the features of the Raska school. The ground plan is shaped as a spacious nave with a large apse at its eastern end. The central space is domed. The church was built of stone and brick. Architecturally, the Byzantine spirit prevails.
There are three layers of painting, each being a separate entity. The earliest frescoes were painted immediately after the first archbishop Sava's return from Nicaea (1219), but only in the choir portions, these have been preserved. Towards the end of the 13th century, Zica was burned and consequently deserted. The renovation was carried out during the time of Archbishops Jevstatije II (1292-1309), and Nikodim (1317-1337), when the refectory was adorned with frescoes, the church covered with a leaden roof, and a tower was erected. The new frescoes were painted during the reign of King Milutin, but they have suffered serious damage, too. Fragments have survived on the east wall of the passage beneath the tower (the composition of King Stefan and his son Radoslav), in the narthex, nave, and side-chapels.