Recollection of Relief Work in and Between Three Wars
Excerpts from "In the margines of chaos" by Francesca M. Wilson published in 1945 by The MacMillan Company, New York
With Serbs in Corsica
On July 28th, 1914 Austria-Hungary declared war on Serbia. The three Austrian invasions of 1914 were repulsed by the Serbs. On the last occasion Belgrade fell on December 2nd, 1914 but was retaken on December 15th. The Austrians fled, leaving 70,000 prisoners behind them. These prisoners brought typhus with them and the epidemic spread throughout Serbia. Austria left Serbia alone in 1915 until October. In this month Bulgaria, enticed by a promise of the part of Macedonia, taken by Serbia in 1913 came into the war on the German side. The Austrians, reinforced by the Germans under Mackensen, attacked Serbia from the north and north-west. On October 8th, 1915 they took Belgrade, and on October 12th the Bulgarians invaded Serbia from the east. The Serb army was now outnumbered by more than two to one. French and British divisions were sent from Gallipoli to Salonika to help Serbia. But the Allies who crossed the Serb frontier found a superior Bulgarian force in their way, and fell back on Salonika.
The Serb army decided to retreat rather than surrender, but the only way open to it now was across the mountains of Montenegro and Albania to the Adriatic. They began their retreat on November 30th. It has been estimated that 100,000 soldiers perished on the Albanian retreat, and about 50,000 civilians (mainly boys) and prisoners of war. Some refugee women and children had gone by train to Salonika and been shipped to Corsica. The bulk of the 150,000 surviving soldiers were taken to Corfu, but 10,000 were shipped to Bizerta. In 1916 the reconstituted Serb army sailed from Corfu and joined the French and British at Salonika. (In 1917 Bizerta became the headquarters of the Serb Reserve Army; the volunteer Yugoslavs from America were trained there and sent to Salonika.) In October, 1916 the Serbs took from the Bulgars Kaimakchalan, a mountain 8,000 feet high on the borders between Greek and Serbian Macedonia, and the Entente forces captured Monastir in November. But apart from this and an abortive attack in April, 1917 the Entente forces made no serious offensive until the autumn of 1918.
The half million Allied troops locked up in Salonika were called by the Germans their "largest internment camp," but in the autumn of 1918 the Serbs as their spearhead drove the Bulgars back to Bulgaria and the Germans and Austrians across the Danube. Armistice with Bulgaria was signed on September 30th and with Austria-Hungary on November 3rd, and with Germany on November II, I9I8. On July, 19I7, in the Corfu Manifesto, the Serb Government and the Yugoslav Committee had proclaimed a Kingdom of Serbs, Croats and Slovenes; this kingdom now came into being and was later called Yugoslavia. The Serbs, who had numbered four and a half million in 1914, by adding to their pre-war kingdom the Austro-Hungarian provinces of Croatia, Slovenia, Bosnia, Herzegovina, Dalmatia and the Voyvodina became the dominant partners in a country with a population of nearly fourteen million.
Corsica
In April, 1917, my brother Maurice was lent by the Friends to the Serbian Relief Fund, who sent him to Bizerta to see what could be done for the thousands of disabled Serbs in North Africa. Soon after his arrival he asked the London Committee of the S.R.F. for two workers to help him. To me he wrote-"have you any notion of trying it? The idea is to be a sort of angel of comfort to some hundreds of men, maimed, halt and blind, who live in a barracks without any attention being paid them from unofficial sources. It would mean making your own job."
With the arrogance of youth I felt at once that I was the preordained angel for these men, although I knew no Serb. Fortunately Lady Grogan, who selected staff for the S.R.F., was a discerning woman: she chose an experienced worker, Margaret McFie, and allowed me to slip in with her, as she felt that I was malleable and might be moulded to fit in with needs. As Bizerta was a military zone, permits were difficult to obtain-and in the meantime, we were sent to Corsica, where the S.R.F. had already been working for a year and a half for Serb women and children. For Margaret McFie this was a return to old haunts. She had been an orderly in a hospital in Serbia in 1915, and come out with the refugees to Corsica.
Before starting I had lunch in his London chambers with Will Arnold-Forster and Ka Cox, whom he was soon to marry. Ka had been my earliest grande passion when I was a raw fresher at Newnham. She was in the van of culture and progress in those old days. She wore becoming clothes with Peter Pan collars, while the rest of us wrestled with things supported by whalebone that cut our necks, had little silver ornaments in her hair, belonged to the Fabian Society, went on walking tours with poetic young men from Bedales-very chaste walking tours, but bold for those days-rode with Lowes Dickinson, conversed with Darwins and Cornfords, boated with Rupert Brooke, acted in "Comus" with the elite of undergraduate Cambridge, had the walls of her room at College papered with plain brown paper, knew the poems of Meredith and Francis Thompson by heart, and talked of art, philosophy and literature like an initiate. My shy schoolgirl heart burst with admiration of her, and indeed at nineteen she was a wonder of poise, maturity and charm. I had not seen her since College days, but when I heard that she had been with the Serbs in Corsica, it lent the task to which I was being called, prestige and glamour.
"The S.R.F. are doing a fine piece of work there," she told me. "You know what relief very often is-a mere doling out of charity with no purpose behind it, and no co-ordination in its carrying out. The Corsican work has been sound from its start. The refugees to begin with were dumped into huge barracks by the French, sheltered and fed, and that was all. The S.R. F. has planted them in family groups in the villages, opened schools, dispensaries, churches and workshops for them, and are doing all they can to nurture their cultural life and make their exile not merely tolerable but beneficial. Margaret McFie is a tower of strength. She is quite young-about twenty-five-but she has a genius for organising. Ask her advice about some situation and she will say 'it is all very difficult and complicated-there are a hundred snags,' and then she will proceed to outline a plan for dealing with the problems and you will see she is always right. She is an excellent linguist and speaks Serb fluently already. She got a First in French at Oxford." (As Ka and I had only got Seconds in History, this impressed us.)
"I know," I said. "Lindsay Scott told me that before the war the only thing she was interested in was old French Epic on which she was researching at the Sorbonne, and that he could not imagine her doing anything active or practical. 'I think of her always,' he said, 'in an exquisite and critical repose."'
Margaret McFie and I started on our journey early in June. She was tall and dark, and as reposeful as Lindsay Scott had suggested-indeed she had something of a convent air about her, for she had been brought up in a French convent school, though she was no longer a Catholic and there was nothing nun-like in her speech. She had acquired a knowledge of the world, was realistic and unshockable, and had a manner of describing things that was, in a quiet way, pungent and racy. I got on with her at once and found the journey with her amusing.
She told me more about the work in Corsica. "When the refugees arrived the French put them into prisons or barracks wherever there was room. Ka and I worked together in an old penitentiary at Chiavari across the bay of Ajaccio. It was completely isolated. Food was brought in little boats. Two thousand refugees were jammed into it. Most of them had come via Salonika, but some had been in the Albanian retreat-we used to bandage their wounded feet every day. The refugees would have gone mad or jumped into the sea if they had been left there. There was nothing for them to do-it was terrible. Then Ka and I went into the Corsican villages to see if we could find looms, and the peasants climbed into their attics and brought down their old spindles and combs for the wool, and their looms too, and we took them back and they were all exactly right-just what the Serbs wanted. And then an old man said that he could make looms. So we started the workshops. And Marjorie Fry came over from the Friends' work in France. We had a conference and decided to put the refugees in villages and to give them all work-partly because their allowance from the French is so small and mainly for their morale. Among the men there are cobblers and potters and agricultural workers-they grow wonderful tomatoes in Ucciani. The Scottish women lend us nurses- they do all the medical work. And Evelyn Radford (she isn't here now) scrutinised all the Serbian designs and looked after the dyes they used. When they were westernised and debased she told them that wasn't what we wanted. And they were pleased because they take great pride in their patterns-they have an almost ritual significance for them, and quite often they are part of their lives. They will tell you of some quite conventional design-'that's the beehive we moved before the war,' or 'those are wheatears I made to bring a good harvest,' or 'these are roses I worked for my bridal year."'
In Paris we went to an Institut for the Re-education des Mutiles started by Maurice Barres, and gleaned many ideas from it. We also went to dinner with a couple said to be great guns in the philanthropic world. The man was American-his wife of some vague nationality but vociferously American because of her marriage. I see from a letter home that she told us how the war would now be run on a grand scale, and how when it was over America would undertake the moral re-education of Germany. They were going to bring over 100,000 aeroplanes and 7,000 miles of railway. When her husband, a meek little man, wondered if 7,000 miles would get into France, she explained scornfully that they would, "zigzagging about." She railed at the selfishness of French women, and gave the impression that but for her and her daughters there would be no canteens and no kindness to refugees. While she talked, her husband killed flies, making all the dishes on the table rattle, and muttering for each one, "that's the equivalent of a boche." Margaret McFie and I reflected when we at last escaped that it was unlucky that they should represent our new ally, but that, fortunately, the French would not understand them (for they only spoke English) and in any case had a poor opinion of most Anglo-Saxons.
We went from Nice to Ile Rousse on a ship blue with French soldiers on leave, and then had a long, slow journey by train through Corsica to Ajaccio. We stopped for half an hour at Bocagnano, the mountain village where the S.R.F. had planted, in family houses, a large number of Serb women and children and a few old men. Margaret McFie had worked amongst them for a year, so the whole colony was on the platform to greet her. It was an impressive greeting. They were extremely excited-they surged round her with cries of rapture, kissing her hands or any part of her they could get hold of. They laughed and cried, shouting what I supposed meant, "she has come back to us, our Mother, our Sister, our Beloved." Actually all I could detect was the word "Magavee," their version of her name, and I always called her this afterwards. The Serbs had put on their best clothes in her honour, and I saw the brilliant reds and yellows and deep browns of their national costume for the first time. I was moved by the scene-so exotic and unexpected. I felt excited too. Was it possible that the demure, detached, sensible Miss McFie whom I had been travelling with for the last week, and who was so sick on the sea, was really a demi-goddess-a kind of saint? Later I thought that though she wasn't our idea of a saint-too strong and matter-of-fact-perhaps she was more like the medieval saints than our stained-glass window conception of them. Even Sveti Sava, the greatest of the Serbian saints, had taught his people, I discovered, not only how to plough, weave, make rope and put windows into houses, but also how to make cheese and yoghourt.
When we got to Ajaccio, the headquarters of the Serbian Relief Fund in Corsica, I was alarmed to hear that Magavee was being reserved to deputise for workers due for leave, and that I was to serve my apprenticeship in Bocagnano-alarmed because I knew how disappointed the refugees would be. Otherwise it was an attractive proposition as Ajaccio, though it had a splendid situation on a huge Mediterranean gulf, was very hot at this season, and it was better to be in the highlands.
In Bocagnano I found that my first business was to master the Serb language. As I had to replace Gladys Barton, the S.R.F. worker there, in six weeks' time and there was no hope of an interpreter, this was urgent. Even before the end of these weeks I was sometimes left in charge of the community.
On one of these occasions I went to inspect the workrooms. This was a duty I enjoyed. I liked to watch the old Serb grandmothers spinning the wool with fingers that were still deft and supple or dyeing it rich colours, often from dyes they had made themselves from toadstools or the bark of trees while the younger ones wove it into the geometrical patterns of the Pirot carpets, or embroidered delicate muslins with stylised flowers and insects and other designs handed down to them from Byzantine days. Some were usually out in the village street, setting up the looms, a task which needed plenty of space.
But to-day the workrooms were empty. I went into the village and saw our cobbler sitting lazily on his doorstep. I passed the carpenter's shop: it was also silent. Lower down I found a crowd of women and children, dressed in their brightest clothes. They explained their idleness to me in a chorus, but the only word I could disentangle was Sveti Ilia. At last I came on an old schoolmaster, who had a smattering of French. "Sveti Ilia-Saint Ilia. Beaucoup de feu," he said, pointing to the sky with a sweep of his arm. Later when I understood Serb better they told me that Elijah would call down fire on their crops or barns or strike their cattle lame if they worked on his day. He is one of the few saints who are still alive, as he went to Heaven without dying in his chariot of fire-St. Michael is another. Most are with the dead and on their days are given the consecrated wheat boiled with nuts and sugar called zhito or kolyivo which is always made for the souls of the departed.
There are various legends about him, invented perhaps to account for his vindictive character. The devil deceived him and told him that some man was sleeping with his wife. Overcome with fury, he entered his bed-chamber and slew the sleeping pair, only to find in the morning that he had killed his parents. (At least this is the story told me by a peasant girl at Umka on the Sava, where a couple of years later I spent the day of Sveti Ilia.)
To know it in its power, one must hear a Serb chant the Kossovo ballads. The first time I had this experience was after a dance, given by Yugoslav officer in Bizerta. An old soldier was called in. He sat down, quite unembarrassed by the foreign women and his superior officers, and began to chant to the accompaniment of the gusla. This is the national one-stringed instrument. He had made it himself out of some karubia wood and given it the traditional dragon's head and cunning carving. He chanted his song with so much passion that I thought it was his own experience he was telling, for Serbs often improvise. It was about a mother whose son had gone to the wars. There was much about the bravery and suffering of the son, and much about the waiting and longing of the mother. The singer lost the sense of time so completely that it seemed improbable that he would ever stop. The officers were also absorbed and transported-even on us strangers the loud and melancholy chanting had a hypnotic effect. They told me afterwards how for centuries these ballads had never been written down but were transmitted from generation to generation like the Homeric lays, and how this poetry has been as potent as the Orthodox Church in keeping alive the national consciousness of the Serbs. Without these memories, and without their religious difference, they would certainly have followed the easier path and become merged with their Turkish conquerors, as Gauls had with Franks and Normans. The strength of these ballads lies in their tragedy-for only a tragic conception of life is enduring and provides strong enough meat for humanity to feed on. Kossovo was not a victory-it was defeat: it was annihilation: it meant five hundred years of servitude. Yet Kossovo Day is still the most important of Serbian holidays-no Empire celebrations for them, no Quatorze Juillet nor Bismarck Tag nor Independence Day. Year after year they celebrate the ruin of their hopes on the Field of Blackbirds, and their heroes who died in vain. When people say to me that the Serbs are a superficial people with no great future, I remember this. And as I write I know that I am wrong: their heroes did not die in vain. They did not die in vain, because no Serb would admit this: because the Serbs and their brother Slavs are ready to perish again and again for freedom, as they have shown in this war. And so long as they keep the Kossovo spirit, so long will it be impossible to extinguish their race.
One day Magavee came to Bocagnano to visit her old friends. It was the Feast of St. Pantaleimon and the day of the Slava of the cobbler and his family, and we were invited to share in the celebrations. The Slava is the most important of Serb festivals-traditional to them and to the Macedonians, but to none other of the Orthodox Church. Every Serb and Macedonian has a saint who is the patron of his whole family-he has a saint also after whom he is called and whose day he keeps as we keep birthdays: this tradition he holds in common with others of the Orthodox Church, Greeks, Bulgars and Russians, but the Slava is something much more important and has descended from days when there were tribal gods. This patron saint was chosen by his ancestor in place of the god on the day he was converted to Christianity. The Slava is a long series of drinking, eating and rejoicing. Guests are counted like fine gold: the more that come and the more they eat and drink, the prouder are their hosts-indeed it is not uncommon for Serbs to spend a year's savings on the hospitality of this day. There are many ritual performances in connection with the Slava, but these mostly take place before the guests arrive- the lighting of candles, the waving of incense before the ikon of the saint, the sprinkling of the family with a sprig of basil dipped in holy water, the blessing and breaking of the cake baked of white flour and marked with a cross and the monogram of Jesus. When we came in the lunch was set, but I noted with surprise that Magavee and I were the only women who sat at the table-the rest were men, while the grandmother, wife and daughters waited on us, but she told me this was usual in Serbia. We began with toasts drunk in brandy. We toasted the gracious God, the cobbler's family, the Holy Trinity, the Serbs who were fighting on the Salonika front, the Serbs who were left behind in Serbia, and the great and glorious allies represented by Magavee and me. Then we ate roast suckling pig, tender as chicken, with salad and many sweetmeats. After, we drank thick, sticky Turkish coffee, and brandy again because we had omitted to toast the Corsicans and quarrels must be forgotten on such a day, and when everybody's head was going round, we all went out into the village street and, joining hands, danced in a ring the slow ceremonial dance of the kolo that is supposed to be a relic of sun-worship. Magavee, who kept her poise all through the brandy and rich food, explained this to me. She said that it was danced either in a ring, spiral or line and that each district and festival had its own kolo distinguished by the varying of the step. She said that the dish which I had thought was cold pudding was the kolyivo and was eaten because Saint Pantaleimon was amongst the dead. It had been adopted by the Serbs when they had been taught to give up their animal sacrifices but had wanted something instead. These links with the pagan past delighted me, but as I felt I should take them in better when I was more sober, we said good-bye to our hosts, and I retired to sleep off my first Slava.
Apart from the fascination of the Serbs and their madiaeval outlook and customs, life in Bocagnano had interest and even a lyrical quality. The air of the Corsican mountains had a tang, and the pungent odour of the maquis was a tonic. Gladys Barton had a warm, vivid personality and a lovely voice. She had picked up Serbian airs and sang them in the evening. She was very feminine and a good mother to the exiles, though apt to have favourites and to grow exasperated with those who had developed the refugee mentality and were exorbitant in their demands. These were mainly for clothes, pots and pans and pails, something extra for a delicate child, or a little medicine for an old woman. I started a kindergarten for the children who were too young for the Serbian school, and they were delighted to be occupied, and drilled and played with in the garden of the cottage where we lived with an ancient Corsican couple. Monsieur was a rugged type, and as he only spoke dialect, I could not understand him, but Madame conversed in French, and talked to me like a bergerette-"you are young now," she used to say. "Make the most of it-old age comes fast. You must gather rosebuds now, my pretty, soon it will be too late." I don't know where she thought the rosebuds grow, perhaps at the Orphanage a little outside our village, where besides Serb boys there were two young men. The boys were all survivors from the Albanian retreat-some of them as young as eleven and twelve. The terror of the Bulgars had been so great, and the belief that they killed even male children so prevalent, that mothers had besought the soldiers to take their sons away with them, and schoolmasters had gone through the villages ringing bells and collecting all the boys they could muster for the flight over the mountains. In charge of these lads were the two men-a young English professor of philosophy and a Slovene schoolmaster. The young Englishman was a character, not at all a typical product of Rugby and Oxford. The public school had not robbed him of his explosive spontaneity, nor had the University lent him either its famous accent or its affectation of cynicism-very fashionable as these were in those days. For a Quaker he was hot-tempered. We went round the Corsican houses together, taking inventories of the damage their Serb occupants had done to them, and I often had to intervene in the squalls that blew up between the professor of philosophy and the angry landlords. He was excellent with the boys, and though, when roused, he used to slap their heads and thunder at them, they were very fond of him. He had all sorts of nicknames for them- Grande la Bouche and Faun, Granny and Amerikanski Bik (American Bull), and he ragged them and fondled them like an affectionate brother. I watched him diving and swimming and racing with them in the stream. We used to discuss Conrad and Meredith-the favourite books of those days-and poetry. ("I believe we are in the heyday of a great poetic revival," I remember him saying.) And, of course, the Serbs, of whom he had grown fond. All the same, I don't think that he was a rosebud in my Corsican Madame's sense. The Slovene belonged more to this category-he had expressive blue eyes and golden hair, and sitting in the garden in the evening, watching the clouds that sailed across Monte D'Ora, and the forest fires that flamed on the opposite hillside, listening to the crickets in the trees and the liquid rustlings of the maize leaves, while he told me in a low, vibrant voice the wrongs of his people or of his adventures in Siberian prisons-for he had deserted from the Austrian army early in the war-I was conscious sometimes of a brush from the wing of romance.
The Slovene told me a great deal about the history of Serbia. He had been born outside it, but in some ways it was easier for me to get my initiation from a Slav whose country had been steeped for centuries in an elaborate and articulate culture, and though he regarded Austria as the Arch Enemy and Oppressor, I could see that he had learned a good deal from her. This initiation into the life, legends and language of a people till then unknown to me, and little known to the world, was exciting, and that and my work absorbed me so much that Corsica was just a background, like a tapestry. All the same) I did once climb Monte D'Ora by moonlight, though it was impossible to persuade any of the Serbs to come too. They had had their bellyful of mountains in the retreat, and in any case are not sentimental about scenery. I sampled Corsican wine, the headiest of the Mediterranean vintage, till I could scarcely find my bed, swam in a warm sea at Ajaccio, and had a long conversation with a melancholy gendarme, whose colleague had just been shot by a mountain brigand. "Ah, yes, Mademoiselle," he said. "Life is hard and full of dangers. But for you also, I know c'est bien dur. What a sacrifice for you to leave your country and live in these savage mountains amongst two savage peoples. I know you arc a Sister of Mercy-you are inspired by duty and your religion: all the same, quelle noblesse, quel sacrifice." When the gendarme left me I sat for a while under a Spanish chestnut tree, sniffing at the cistus, arbutus, rosemary, wormwood, sage and thyme that made up the odour of the maquis. The mountain air, the sun, the steep gorge below, the thought that the Slovene was coming again to tell me about Serbia that evening-all these things elated me. "Noblesse?" I thought. "Sacrifice?"
If I had had to spend the winter in Bocagnano, I should perhaps have thought that the gendarme was right, but in September Lady Grogan wrote that she had received permits for us to go to Bizerta. Miss Olive Lodge came to replace me, and at the beginning of October, when the mountains were covered with cloud and the glory of the summer had gone, Magavee and I set out on our travels again.
With Serbs in North Africa
I. Arrival in Bizerta
To Bizerta we sailed from Marseilles on the Biskra late in October, I917.
We arrived at the quayside of Bizerta at 7 a.m. on October 22nd. My brother Maurice ran on deck as soon as the gangway was placed, looking very well and handsome in his khaki uniform, and extremely pleased to see us-he had an open, expansive nature and did not conceal his feelings: this accounted, perhaps, for his popularity with foreigners.
Bizerta at first is stern and forbidding. It was the most important French naval base in the southern Mediterranean in the last war, and a garrison town. I was conscious, as we approached it from the sea, of forts, barracks, a mass of European buildings-warehouses, flats, hotels-while beyond the city I saw a ring of bare, unfriendly hills, where nothing grew but stubbly grass and an occasional gnarled olive tree or cactus. There was nothing to suggest Africa, though when we explored it we found an Arab town. As we had never seen one before we were impressed by the white-domed, windowless houses and the shops that were like caves, with a turbaned shopkeeper sitting on a mat surrounded with brightly coloured textiles (probably from Manchester), or a few pots and pans-but it is very poor compared with Tunis or Algiers. The pride of the town was its promenade, by the sea, fringed with dwarf palm trees, but it was too glaring and shadeless to enjoy except in the evening.
The glory of Bizerta is its large lagoon or lake as it is called there, where its warships glower, but this is hidden from view. It is joined to the sea by a canal. At the far end of it one could see the lights of Ferryville and the Arsenal twinkling at night. On each side of it, anchored like white-sailed ships, there are Berber villages, but you only see these things if you cross the canal and climb through olive yards and maize fields two miles up to Ben Negro, the hill behind Bizerta. The streets of the town were always crammed with traffic-Arabs and Berbers with donkey carts or camels, a few military cars and lorries hooting their way past them, and soldiers and sailors in every kind of uniform, mostly Colonial French-but they were rather confusing than picturesque.
We spent the first days being introduced to officials, getting our flat ready, and going over the barracks where we were going to work. Caserne Lambert was the main centre. It was a huge, white, solidly built barracks with verandahs, adequate enough, but depressing because of the men in it. Maurice's workshops were the one cheerful thing there. He had been in Bizerta about six months and had got them going well. There were about three hundred working in them with Serb master-craftsmen as instructors-shoemakers, tailors, carpenters, brush makers, tinsmiths and cane-chair weavers. There was a Serb major in charge, a rough, bustling fellow, reputed to be a severe disciplinarian, but the excuse was that the men would never have been stirred from their lethargy without firm handling, and that they were learning something useful. Only the masters were paid-the men were given tobacco or extra wine, but were looked on as apprentices. In other rooms there were schools where a couple of hundred were being taught to read and write, for most of them were illiterate. Maurice had helped in the setting up of a printing press where disabled men were also working. This produced ABC's, French grammars and Serbian folk songs and legends. He did the accounts of the workshops and kept them supplied with materials, but he no longer had much say in the running of them. It was not for this going concern that he wanted us. It was for the grands mutiles, shell-shocked and nerve cases, who could not work in the shops.
These men filled half a dozen rooms in Lambert. Most of them were in bed, though some sat up, dressed in the blue French uniform which all Serb soldiers wore. Some were yellow and withered with prolonged dysentery or had the unnatural pallor of epilepsy, others were paralysed after fever, crippled through frostbite, or had had all their vitality burned out of them by malaria. There were blind men and men without hands or arms. Some of them were tremblers, shaking night and day without pause. The sight of them reminded me of a passage from Bacon's Essays which I had learned when I was a schoolgirl-"these wait upon the shore of death and waft unto him to draw near, wishing above all others to see his star, that they might be led to his place and be cut off before their hour." They did not move when we came in-probably because we were accompanied by an officer. One rather elderly man, who was obviously dying, said that he wanted to learn French. We gave him the little grammar from the printing press. He could not see the words but said it would be all right when the sun came out.
The disabled men were all technically reformes (discharged), but Bizerta, which at this time was like an armed camp, did not allow civilian Serbs within it, so they were subject to the diet and discipline of the regular army.
At the camp of Nador, three miles out of Bizerta, at the top of a bare hill, there were some thousands of Serbs-or Yugoslavs as they were called, as most of them had come from America and were originally from Bosnia, Slovenia, Croatia or Herzegovina and had emigrated because under Austrian or Hungarian rule poverty had made life intolerable. The majority of these men were volunteers for the Salonika front and were in training. They had no reading room or social centre-nothing in the evenings but unlit wooden huts with mud or dust all round them, for there was no Y.M.C.A. in Bizerta. But as well as these sound men, there were at Nador some hundreds of disabled, for whom Maurice had so far not had time to do anything.
The first evening we were in Bizerta, we were invited to dinner by the Colonel in charge of Caserne Lambert, a Serb, stout, complacent, unimaginative and rather Germanic-looking. He was completely indifferent to the misery of his disabled men, but he appreciated Maurice's work because it made army discipline easier when the men were occupied. He was a soldier with no time for sentiment or philanthropic frills; in any case the Serbs have a primitive, peasant impatience with disease and suffering-the natural attitude of a healthy, virile people. "These men are not in the firing line-they are very well off," the Colonel remarked. Those who recovered went to the Salonika front, and the Colonel, who was quite satisfied with his comfortable base job, felt that that was much worse than Bizerta.
The next day we met Capitaine Hautfort-one of the few Bizerta French who felt sympathy with the Serbs. He described to us the horrors of their arrival, nearly two years earlier. They were all survivors from the Albanian retreat. They did not look like human beings, their privations and sufferings had been so terrible. Many of them were still half mad with starvation, and hundreds had died soon after landing. More might have been saved if they had not been given heavy food by well-meaning people. Of those who did not die straight away, many only made partial recoveries. They were tossed from one French hospital to another. In some they had been well treated, in others neglected. Most of them were not interesting to doctors, who had their hands, in any case, full with Senegalese, Zouaves, Arabs, Berbers: the off-scouring of the French army. A stream of similar cases were coming in from Salonika all the time. Their nurses were always men orderlies in Bizerta, as French women there did not think it proper to go into hospitals-"cela fera un scandale," they said. In Tunis and Algeria women were not so retrograde, and even preferred Serbs as patients to their own countrymen: they were so uncomplaining and grateful.
A few days after this we were shown over the hospital for nerve cases at Sidi Abdullah on the lake of Bizerta by Dr. Hesnard, the specialist in charge. He had just published a book on the nervous diseases of the war. He had been a naval doctor and had something of the seaman look about him still; he was wiry, straight and tall, and had that very clean clean-shaven look of naval officers.
To his patients he was charming-talking to them gently and smiling on them with his eyes all the time. There was a Berber who had lost the power of speech. When Dr. Hesnard asked him a question he made terrific efforts to answer him, but struck him all the time with his fist. He could not make a sound unless he did this. He was decorated for bravery and struck the Admiral while attempting to thank him. It was a disease that only attacked primitive races, Dr. Hesnard said.
"Before the War we used to fire off guns on Christmas Day when the celebrations began," a bright-eyed Serbian boy remarked to us. (He was paralysed as the result of fever.) "But now none of us will ever fire off guns for pleasure again. We could not bear the sound of it, God knows. Perhaps after fifty years there will be people who can bear it."
The men in Dr. Hesnard's "Service" were the exceptions. They got thorough treatment, had massage, hot baths and physiotherapy, and the wards were clean and comfortable. We had come to the conclusion that we must start a Home for the nerve cases in Lambert and Nador and all the similar places in Africa where they were mixed with the rest of the army. Dr. Hesnard was enthusiastic at the idea and promised to give his advice and help. He had no room for any more at Sidi Abdullah. The trouble was where in this overcrowded world could we find a building to put them into?
II. Bogosav Jordanovic
The Home was obviously the only proper way to tackle the problem of the nerve cases, but in the meantime we had to do something for them. Caserne Lambert at first overwhelmed me with shyness, but after all I had elected to be an angel to these people, and there was no going back on it. I went about the rooms trailing rafia, both naturalcoloured and dyed, and started the men on making baskets. It was much easier than I expected. The men took to the work eagerly, and soon they far surpassed me and were freaking the sides of their baskets with vivid Serbian patterns. I could speak their language easily now and enjoyed talking to them.
One of those I got on with best was Bogosav Yordanovitch. His legs were paralysed and he was always in bed. He was in a long room at the Caserne, with thirty-four others, all given up as incurable. His hair and beard were dark and he had an air of dignity and refinement. Many Serbs are fair and few have beards: they are a handsome race, usually with clear-cut features, fine eyes and teeth and bushy hair, but few look as sensitive as Bogosav did-he might have been a Greek bishop. The other men called him Tchitcha (grandfather) though he was only forty-nine, but that in their eyes was old age. There was something boyish about him, though he was so dignified and he had a child's unselfconscious gestures. He was very artistic, but baskets were too rough for him-he preferred to carve the handles of wooden spoons or to embroider muslin with silks and gold and silver thread. Bogosav told me that he had a daughter in Serbia and that I was, though not the living image of her, still rather like her. "When I saw you coming into the room I thought for a moment that you were she: but it is the same for all of us Serbs-God has left us alone. They are with the Bulgarians, my wife, my daughter and my little son, and God knows what has happened to them. I told them to stay there in the village where we had always lived, and not to flee as so many were doing.
Perhaps I did wrong. The Bulgars are barbarians: they will not allow any letters to pass. I have never had word from them since the Bulgars came. I sometimes think," he added, "that for us Serbs it would have been better if we had never been born." The man in the next bed heard what he was saying and said in an eager voice, as though the idea had just occurred to him, "and that is true, God knows, though better still to have fallen in the Turkish War of I9I2."
I asked Bogosav what was the matter with him and he said: "I fought through the Turkish War. That was a noble fight, for it is fitting to shed blood for the Holy Cross-to avenge every man his fathers. And we freed the Southern land from the Turk, glory be to Jesus Christ." He crossed himself. "But when this war came I was too tired for it and yet I had to bear all that our young soldiers bear. We fought for a year-we drove back the Schwaber (the Austrians), we delivered Belgrade from their hands.
Then the Bulgarians came in our flank and our rear, hundreds of thousands of them, and we had to flee. They told us we must get to the sea and the English and the French would save us. But between us and the sea were the mountains of Albania. You do not know those mountains, Sestro-no one who has not seen them can imagine them. They are naked, jagged rocks that go right up and pierce the sky. Through them there is a narrow track only broad enough for a mule-no ox cart can go there. And the dead lay all along the path-women and children as well as men. If a man slipped he fell down the rocks into the torrent below and was dashed to pieces. Winter came upon us as we went-blizzards hid the path from sight. At night we lay in the snow without even a blanket to cover us. And we were hungry. A ration of bread had to last Us three days, and beside that we had only a little uncooked maize like chickens eat. The Albanians shot at us from their mountains and made us pay fifty dinars for a loaf that in Serbia would have cost one. Happiest were those who lay down to sleep in the snow and never woke, for in the day the rocks were so steep that scarcely could we climb them. God was angry with us Serbs for our deadly sins." (I am translating literally from Bogosav's words.) "In the world there has yet never been neither who has seen such sights as we saw there, nor was tormented with such torments. At the end we had grown so changed that a man could not recognise his brother: nay, had my mother been there she would not have known her son. What Christ suffered when they nailed him to the Cross, we suffered in Albania.
"When we came to the sea, some waded out into it and were drowned, for in Serbia they knew only shallow rivers and lakes. And there was still no food. Only when we got to Corfu we were fed and could rest a little while, though many died there. Every day they rowed out the little boats, piled up with corpses and they cast them overboard without a prayer for the earth to cover them. But I grew so strong that they sent me back to Salonika. I fought in the trenches there till the marsh fever took me. I was never wounded-only tired."
Bogosav was a great reader. When I lent him a little book published by the printing press he was quite moved. It had in it extracts from the old Serb ballads and information of all kinds. He had a great thirst for information and asked me questions every time I went to see him. Was it true that there were factories in England, were there any peasants there, and what was the price of wool? When I had answered these questions he said politely, "and your King George- what a wonderful man! Your King Lloyd George I should say. I have read his speeches. He says the whole front should be one front-not west and east but all one. He says had you English and French fought with us on the Danube, then Serbia would have been saved and the Schwaber defeated. But Serbia is a little country and we could not stand alone. I think," he added, "that your King Lloyd George is like our King Stefan Dushan-glory to his name. Stefan Dushan lived a long while ago, and he told us Slavs that we must all be one, and he made Serbia great and powerful. But after his death we forgot his saying and we became divided and the Turks conquered us at Kossovo on the Field of Blackbirds."
To change the subject I asked him to tell me about his life before the war.
"There is no land like our land," he said, his eyes shining. "There you have all that heart desires, for the earth is very rich and every man is his own lord and no one works for another. It is not so in all countries. My village is not far from Rumania and there I have often heard live landless men, who labour all their lives for their masters and have only maize porridge to eat. For long we lived together on our estate in one big family we called the Zadruga-parents and brothers and sisters with their wives and children. But later my father gave me a house of my own and much land. We had oxen, cows, pigs and sheep, and four hundred fowls. We had pasture land and vineyard, maize, wheat and hemp, and much orchard of plum trees. And we had silk worms and my wife wove sashes and kerchiefs of silk for feast days. I never beat my wife. I honoured her, for true it is, as they say, that a house is not built on earth but on a woman. She had great skill-people came from far to see the tapestries she wove. She had names for all the patterns-'the tortoise,' 'the frog' and 'bees round their hives' are ones I remember. Our land was so rich we often had two harvests of hay and corn: and I was highly esteemed in my village. Once the Mayor sent me a long journey to buy a bell for the village church."
Bogosav had seen nothing of Africa except the walls of the barracks, but he imagined it a sad country for he heard that the Arabs pulled along little wooden ploughs, scraping the earth as with a small tooth, and that the women wore heavy veils and never saw the white world.
One day I found Bogosav reading a Serbian Bible which someone had found for him. He turned to me with great earnestness. "In the old days," he said, "God used to come very near. He walked about amongst the people-there were some who heard Him speak. But now He has gone-far away." He looked at me with searching eyes, but I could give no explanation. "Some people say there is no God," he went on, lowering his voice, "but once I saw not God, but Christ. It was in a dream. There was a bird with wings of fire, flying backwards and forwards and a sound of guns and everyone was rushing here and there, and then suddenly there was a light and a man stood by me and the cannon ceased and the bird of fire flew away, and I knew that the man was Christ and that the War will be over one day and our land freed."
Bogosav, buoyed by his dream, was one of the few Serbs who believed this, yet even his hopes were sometimes poisoned. He explained it to me in this way. "There is no drink of honey unmixed with gall, and my heart is often heavy. How can I explain it? Our land will be delivered, but what of me? I have become a foolish old man and very weak. I was strong when I left my home and handsome and revered of all men. What will my wife say when they carry me to her door? Will she recognize me? Will she not rather say-'who is this stranger you are bringing me? This is not my husband. Take him away-a wife is not deceived. You have brought an animal, a monkey, to me- not the father of my children."'
I told Bogosav then that we were going to make a Home where he would grow strong and handsome again and he laughed, not believing this, but ashamed of his outburst. "Kako reshi Bog (it is as God ordains)," he said in a non-committal voice.
III. The Authorities in Tunisia
We had many strings to pull before we could establish this Home. There were long reports to be sent to the London office. We reckoned that we would need &1,000 to equip it and &1,200 to run it for a year. The food and service would, of course, be given by the Serb army, but there was equipment, amenities and the staff to be covered. London voted the money in January, I918, and promised us more staff. They had already sent us two more young women: Miss Hill, who had learned how to make splints and came with her whole equipment, and Miss Brown whom we christened "Brankitsa" because she had the Slav cast of features and the Serbs adopted her at once. She was a masseuse and treated the more hopeful cases. We were very pleased with our two latest acquisitions. They helped us, not only with the work, but with our social life which had become rather strenuous. We had, for instance, decided a month after our arrival that we would have a quiet little exhibition of the work of the disabled men, and a day before its opening had received a message from Amiral Guepratte, in charge of the port of Bizerta, that we must put it off a week as he wanted the Resident-General of Tunisia to be present at it. When the day came it turned into a brilliant function. The place was packed with generals, commanders and captains of the army and navy, as well as all that Bizerta could muster of fashion and distinction. Amiral Guepratte capered about much in his element, for he loved functions and was a good friend, both to the Serbs and the English. The exhibits were impressive for the Serbs are remarkable craftsmen. Soon after, my brother and I were invited to lunch with the Amiral and to dine at the Residence in Tunis. I was indifferent to these honours for I had no worldly sense, but I was kept up to scratch by Magavee: it was important for our work, I must take these occasions seriously and behave properly. For my brother she had no fear-he was always gay and natural: he won everybody by his spontaneity and goodness.
It was just as well that we were on good terms with the potentates of Tunisia for we depended on them for our building. Fortunately Maurice's prestige was considerable. Soon after our arrival the Serbs had given him a decoration and made the occasion an impressive ceremony. It took place in the courtyard of Caserne Lambert in the presence of Amiral Guepratte and his staff, the officers of the Serb G.H.Q. and the disabled. The military band played patriotic airs. Colonel Michel made a speech in French and Serb. He said that it was to show his special care and admiration of his heroes, the disabled men, that the Regent Alexander was decorating their friend Maurice Wilson. Then he pinned the order on to his coat, and the Serbs shouted Zhiveo (long life to him) three times, and the Amiral congratulated him with eighteenth-century courtesy and pomp. I felt a little nervous and thought that Maurice, standing all by himself, looked like St. Sebastian awaiting the arrow of martyrdom, but Magavee whispered in my ear-"this is invaluable for our work. You will see. The presence of Amiral Guepratte gives it the finishing touch."
We had some interesting wild-goose chases for our building. We looked over an Arab palace by the sea near Tunis. It had a garden full of orange trees and a tiled patio with slender pillars like a Gothic cloister, but with more colour and more delicate proportions. But it belonged to the Bey and he saw no reason to give it up to Christian dogs of Serbs and English.
On one of these expeditions I had my first sight of the desert. I had expected it to be monotonous, but I was amazed by its colour and variety. The sand was a light gold and it wasn't flat because there were hills of sand, with-for it was late afternoon-long deep shadows. Far off near the horizon there was a rim of blue-it was difficult to believe that it was not the sea. Here and there oases made pools. When the sun set the dunes turned purple. The air was so light that one felt an inexplicable gaiety. It was so empty and silent that it seemed as though one had strayed outside the world of living things. It was like what Doughty had said of Arabia: "Hither lies no way from the city of the world, a thousand years pass as one daylight." Even the villages seemed only like the desert piled up. The houses had no chimneys or windows and inside there were mats and a few pots-no furniture. I could understand that the Arab peoples who inhabited this solitude had found their tyrant deities and fussy superstitions like "irritations on the one infinite mind" and had come to believe in one God, without mediator, priesthood or sacrament. I remembered the passage from the Koran-"Thou canst not see any disharmony in the creation of the Merciful. Look again-canst thou see a flaw? Gaze again and again. Thy sight shall return to thee dimmed and dazzled."
The British Consul, Terence Bourke, also tried to help us to find a building. Mr. Bourke was a character, and-unusual in our diplomatic service-he had an intimate knowledge of the people in whose land he worked. He was the son of the Earl of Mayo who had been Viceroy of India and was assassinated in I872. He spoke Arabic and studied its literature and art. He was held in great esteem by the native population, who believed that one so wise and good must be a follower of the Prophet: it was only because of his official position that he kept this secret. His name opened all doors in Tunisia. Using that magic my brother had seen the Assawaias (or Isa Weir)-a fanatical Moslem sect, dancing in the Mosque of Menz-el-Djemil, on the Bizerta lake. The Arabs of Menz-el-Djemil had for years brought their disputes to Mr. Bourke to settle, so they allowed him to bring his friends to their mosque, though this was closed to all other non-Moslems. For an hour the drums beat while the Arabs swayed and chanted in rhythm to them-then two sprang from their ranks into the circle and, throwing away their upper garments, stabbed their stomachs, arms and cheeks with knives, without drawing blood. But Maurice said the scene did not give the impression of frenzy or demoniac possession. Their gestures were poetic, their dancing as skillful and controlled as the dancing of Spaniards (who perhaps learned it from them)-it was as though they had a deep understanding of the human frame and could afford to play on its intricacies.
Mr. Bourke was growing old-he had had a stroke which affected the left side of his face and made his left eye leaky. Torpedoings- which took place almost daily outside Bizerta in 1917-caused such an enormous increase in work that his office was often thrown into confusion. At one time it was rare to pass the Consulate without seeing groups of half-naked sailors or coolies blocking its entrance. Once two thousand natives from Assam were brought into the harbour in tugs. Most of them were naked except for a piece of string and a flap and an occasional umbrella. They were being taken to France for work behind the lines. They were easy to handle-their philosophy did not admit the accidental: they were calm and dignified in foul weather as in fair, naked or clothed. Maurice helped Mr. Bourke whenever he was free, in the evenings or the hot summer afternoons when everyone else was having their siesta. He believed that Northerners could stand the heat better than natives, but he overdid it and contracted the disease of which he died a few years later. Maurice was the kindest man I have ever known. He never lost the sort of sensitive consideration and concern for other people which children-especially boys-often have but usually lose at puberty.
The English Naval Commander had a worrying time too, but that was no business of ours. He complained bitterly of French red tape and said that we had lost many ships because the rescuing had to be done through the French and they would not speed up their methods. The Italians got black marks too. They kept their ships safe in harbour and expected us to do all their transport for them. Convoys came into Bizerta very frequently and spent the night in the Lake. The English Commander gave them their further orders, planning out their route to Alexandria, Gibraltar or Salonika. I once saw a secret map he had in his office. On this were pinned little flags showing where the enemy submarines were on that particular day, according to the information of our intelligence service.
IV. The Serb Professor
I was too much involved in learning to understand the Serbs-their language, their poetry, their history, themselves-to pay much attention to our Arab background: besides I always feel ashamed at regarding human beings and human cultures as mere decoration and I had no time to study Arabic. I was exchanging lessons with Drago, who had formerly been classical professor at Belgrade University. He was at this time a captain in the army and had been sent to Bizerta by the Ministry of War to edit the Serbian daily paper Napred, and manage the printing press. It was he who compiled the folk stories, ballads, legends, ABC's and translations from world literature that gave so much pleasure to the disabled men.
Drago was considered rather a joke by his fellow officers. He was extremely learned, very absent-minded, and lived in a world of his own. I think they thought of him as old, but he was only thirty-six-a big-framed man with a fine mop of stiff, wavy black hair, red cheeks, and very white teeth: not our idea of an effete professor. Some said that he had had a tragic love affair and had tried to commit suicide. Whether as a result of that or of the wars, he suffered from agoraphobia and did not dare to cross the open squares and spaces of Bizerta by himself. Whenever he went out he always had an orderly with him-an old man of sixty, and they looked an odd couple as they passed abstractedly and apprehensively through the bustling town.
Besides his love of the classics, he had an intense interest in the past of his own country and collected Serbian legends and folklore. I thought that he would enjoy his Bizerta job of publishing these, but he shook his head grimly-he hated the whole thing: above all Napred. "It is a dark spot in my life, this sheet," he said sadly. (His English was very queer: he translated from a mixture of French, German and Serb when he talked to me.) "Assuredly I will go in the hell for its cause. But what will you? I am oblidged. You do not know our Serbian discipline. It is the greatest discipline in the world next to the Prussian." When I pressed him on the matter he said that he had not only to write lies about politics and lies about the War, but see that all the miserable activities in Bizerta, that despicable mongrel port- were recorded-fun fairs, military reviews, marriages and deaths, even amateur concerts where corpulent French bourgeoises, masquerading as a chorus of elves, sang for the Red Cross.
"And what do you really like doing?" I asked. "I like fighting," he replied simply. "Not in this War-in the last, in the Turkish War of I9I2. I was Captain of Infantry. Ah! that was a villegiature, how you call it? A picnic, a fantaisie. We went from victory to victory. In three weeks the Turks had all run away. All the same, there were bad moments. Once we were surrounded but we hacked our way through. For me it was the first time to see a dead man." "And I have never seen a dead man yet," I intercepted. "Then it is you alone left in the world who can still be Pontifox Maximus," he said solemnly. "For he, you know, must touch no corpse. But let me tell you. It was a big, moony night. I was at the head of my company and we advanced to a hill. It was horrible. The corpses were piled up like ramparts. We were in a delicate position-we had not known the enemy was so near. Part of my company ran away-indeed a great quantity." "And did you run?" I asked. "What, I beg?" he said politely. "Did you run?" I repeated. "No," he replied, "no-I was on the point, but I stayed. That is the reason of this,"-he pointed to the loops on his breast. "And that?" I asked, pointing to two other loops. "That too for being brave. It is the best medal, the Karageorge. It is very beautiful. Here I cannot wear it. Here I am an ambusque. I was happier a thousand times at the front. But the Minister of War says it is need for me to stay here, so I stay. I am oblidged but I am very unhappy. It is not only the lies for the sheet. I am writing the legends of the Serbian peoples and I have no books." "And what about that large library I saw at your printing press yesterday?" I inquired. "A few- yes, it is true-I have a very few. I went on foot through l'Albanie that I might save these books. I was ill with typhus, but at least I had all the books the mule could take. But they arc nothing. I would give a year of my life," he broke out violently, "for the book of Serbian proverbs I have left in Belgrade." "And when you go back, if the Schwaber have not left your library what will you do?" "God knows," he replied solemnly, "but I have not much fear. Every day I pray to St. George and Christos and the good God as well as to the Blessed Mother. Why have they preserved me until now if they will not preserve my books? You see I am a fetishist. It is need. There is no other way for me. It is from the experience. You will laugh at me perhaps but it must be. St. George, he is my guard, the saint of my slava: the Blessed Mother has heard my many prayers, and in the battle God has been my refuge. With the metaphysic I can demolish them in an hour, but with the experience they are my preservers, my shield and my sword. You have seen the icon of my saint above my bed? The lamp below it is burning always." "Does it really help?" I asked. "Vous croyez que j'ai un dieu tout a fait domestique!" he exclaimed, and smiled so much that his eyes disappeared.
"If you like occultism I could tell you some strange things," he said on another occasion. "You know that a dream that you have in a new place has the chance to become true. I had many occasions in the Albanian retreat to try this-each night it was somewhere new that I slept. One night my aunt spoke with me and said I must assist at her next slava." (He often translated from French when he spoke English.) "Now my aunt was dead since some months, and knowing this I was not pleased to be asked to her next slava which was in the spring. 'I cannot come to this next,' I replied, 'for I am too occupied, but I will come quite soon-perhaps to the one after."' "But you didn't keep the appointment," I said, "and all you are doing is to disprove an old superstition." "You have right," he said, "but the war is not yet over and perhaps there is still time. And sometimes indeed I regret the appointment of my aunt-when I am writing lies for my newspaper, for example. But it is need that I tell you a dream that did realise itself. It was also on the retreat. I dreamed that I saw a great quantity of graves. There was writing on the graves, but I could not read it, only on one. The letters were red, and the name was the name of my sergeant-major, Dragomir Lukitch." "And was he killed?" "Oh yes, he was killed," he reassured me. "He was killed three days after. He was a good soldier, but red letters mean that the death will be very soon. And in one way his death was of great interest to me. It furnished me the proof of a very ancient superstition, and it will appear in the commentary of my book on the Serbian religion. Not because of the dream: no, another thing more important. Next his heart he was wearing a bat's wing. In the medieval time a bat's wing was a very strong love charm. It could gain a love and also keep it." "It is useful to know of it," I remarked. "For you it is not need," he replied with a little bow, "but for me indeed. Ah, that indeed." "You are very gallant," I said, replying to his bow. "Oh yes, it is true," and again his smile made his eyes disappear. "A chevalier-that indeed!-but is it Coeur de Lion, or is it only Don Quichotte?"
Yet though he was quixotic and chivalrous, he found it hard to understand how we could give our time and hearts and interest to work for disabled and shell-shocked Serbs. "These men they are rabble," he said. "In the army they were heroes. But here they are ambusques, malingerers, deserters. They are tremblers because they do not want to go back to the front. You are like the Sisterhood of St. Clare. What sacrifice, what devotion! C'est quelque chose pour moi trop sublime."
When he had gone I thought over his "trop sublime" indictment. What was it that had driven us out of our homes to do relief work for refugees and disabled men? Motives are so complex. How can one explain to Serbs the love of excitement and adventure, the itch to meddle in other people's affairs, the nostalgia for foreign countries and for increased scope for one's powers, which drive the British abroad, to administer either their own Empire or a small slice of somebody else's? These motives do not sound very sublime, but once on the job other emotions quite often come into play-compassion, perhaps, or desire to help, affection for the people helped, or if it is merely ambition to do a piece of work properly, there is still some merit.
V. Ben Negro
In the end it was Amiral Guepratte who solved our building problem. He gave us fourteen military huts at Ben Negro. The Home at Ben Negro was from the start a cheerful place. There were flowers in its garden and many olives and eucalyptus trees. The spring in North Africa is over like a puff, but during its brief moment it is of startling brilliance, and it was in the spring that we began to get Ben Negro ready. The meadows round us were suddenly full of the flowers that only grow with us in gardens-crimson gladioli, purple Japanese irises, Madonna lilies and scarlet anemones, and there was a blue flower that spread like a sulphurous flame over the sand dunes near the sea, but I never found out its name. There were birds, too, that I had never seen before-goldfinches and jays and golden orioles, and the chasseur d'Afrique who transfixes insects on to cactus thorns until it wants to eat them. If we climbed for five minutes above the huts we could sit in the ruins of a Roman fort and have a view over the Bizerta lake to the mountains behind it, which in the spring are ultramarine as they are in the Highlands. Between the fort and the lake, the land undulates gently down, rich with blossoming orchard, ploughed field and greengrey olives. White clouds sail lazily overhead and are reflected in the lake. At night the crickets and cicadas start their screwing whistle, the frogs croak harshly, and the aloes and cactus turn silver in the moonlight to remind one that it is Africa-but in the daytime it might be some gracious landscape in France.
The first thing our nerve cases had to do when they came to Ben Negro was to improve the place-as we had only tackled rudiments. They enjoyed this, for after Lambert and Nador the Home was so friendly, informal and free that it won their hearts and they wanted it to be beautiful. Tremblers strung together pieces of bamboo and beads to make curtains to keep away the flies, paralytics plaited palm mats to make shady arbours for our meals, epileptics worked in the garden and blind men made straw hats for them, while the lame made shelves and chests in the carpentry workshop, so that everything could be kept tidy. My greatest success was in persuading a funny little tailor, whose only form of locomotion was a convulsive run, that he could manage a sewing machine. After that he spent all day at it, and made curtains and bed covers. Later on, when we had done all we could for Ben Negro, we set up proper workshops like those at Lambert, only much more free and easy, though they soon had their own laws and traditions. I was amazed how industries sprang into life and formed themselves into something like the medieval guilds, with masters and journeymen and apprentices. The crafts side of Ben Negro was my department, but all I remember doing was look on. Some tanned leather and made beautiful native waistcoats with appliqued patterns, others wove carpets or made the characteristic Serbian leather sandals that have turned-up ends like the prows of boats, or adapted them with heels for sale to French ladies, others had taught themselves how to make Spanish espadrilles with string soles and canvas tops, or Arab olive-presses; a one-armed man made toys, others made olive wood into boxes and polished them till they shone like marble. There was brush making and net making for the less skillful, and those who had still to lie most of the day did bead work or embroidery or made baskets-none of them was idle. As we always had over a hundred men It was kept busy supplying them with tools and materials and arranging for the sale of the goods, but the magic really was to have stumbled on a nation of craftsmen-or perhaps one should say on a people who had not had their pleasure and pride in making things destroyed by machinery. We had meals out of doors. In the evening the men often sang minor-keyed airs of their country that sound sad but that make people happy to sing. An old man who looked after our donkey had made himself a flute out of a reed, and at dusk he piped tunes on it. It made me think of what some Serbs who had been captured by the Byzantines in the sixth century had said of themselves-"we are Slavs," they said, "from the far-off sea. We graze our herds, make music with our pipes and do no harm to anyone."
We had many visitors to our Home at Ben Negro. Early in I9I8 a contingent of British soldiers had come to Bizerta, in charge of captive balloons fixed to ships, the latest device for the detection of submarines. These, in the clear Mediterranean waters, are more easily seen than elsewhere (and in those days their speed was much less great than now). Once this balloon contingent spent the afternoon at Ben Negro, but all I remember of the occasion was being overcome with shame when they sang-quite consciously jangled, out of tune and harsh, as though they were proud of it. The Serbs listened, puzzled and polite, as one might to Chinese music or something you know that you don't understand. Then they sang their own moving folk songs - in parts, in perfect harmony. Which was the superior culture, I wondered ?
But the visit that pleased me most was from my friend Drago, the Professor of Classics. I found him standing by Luka, an old soldier paralysed down one side, who looked after our fowls. He was watching him with a look of eager intensity. "At last," I thought, "he feels we are doing something worth while. Scratch a Serb and you find a peasant. This he thinks is really constructive work-animals, gardening, back to the land." Luka was putting eggs under a broody hen. "At last I have it," said the Professor, turning to me with an ecstatic look, "the little thing in the chain-how you call it-the link? You see this old imbecile Luka, foolish though he be, he works by tradition: he put nine eggs under this hen, he not would put eight nor ten. It is the uneven numbers that have the chance, that bring the luck. So the Third Heaven of St. Paul and the Seventh Heaven of Mohammed and of the Talmud, and a Fifth, I found in an old Slav proverb. So you will have a good crop of little hens with your Luka's nine eggs. There are Nine Muses too." "And there is the Holy Trinity," I said, entering into the spirit of the hunt, and liking to be helpful. "Yes, indeed," he said reverently, "the Holy Trinity as well."
Other visitors appreciated the remedial side of Ben Negro more than Drago did. Dr. Hesnard was enthusiastic and saw great improvements in the men in his later visits. Lady Grogan wrote from London that she felt that the place was particularly interesting as an experiment-she thought that there was nothing quite like it in England: not that same combination of Home and treatment and workshop. The men did receive whatever treatment our trained nurse could give them. She had been in hospitals in Serbia, Russia and Rumania in the war and had a good way with simple peasant people, and we had now another masseuse besides Brankitsa. They worked away at dropped wrists, stiff fingers or arms that were beginning to wither for want of exercise, and had considerable success-though all these wounds and disablements had been neglected far too long. But the personal attention and massage gave a great boost to morale, and the men made much greater effort to use their stiff limbs because interest was taken in them. They taught the Serbs to massage too and found them very apt pupils. The men were given baths and made to do exercises with parallel bars. Miss Hill had seven of the disabled in a workshop, making limb supports out of leather and metal. A barber with a dropped wrist was able to start work again with the contraption they produced for him. Very soon Bogosav was hobbling about on sticks and the same happened to most of the other paralytics. We felt that the experiment would be much easier in England where men would be living on their own soil with their families not far away, whereas we had a collection of farmers and shepherds who had been wrenched from their hillsides and fields to live in an exile they thought would never end, most of them without news of their wives and children. But they had more fatalism than our people-bred in them perhaps by their long subjection to the Turk-and more pleasure in making things. Perhaps we had the easier problem.
VI. The Camp at Nador
Soon after I arrived in Bizerta I started workshops for the disabled at the camp of Nador. For more than a year I used to drive up there three times a week in a coricola (Arab horse and trap). Magavee had thought of doing this, but she had started the re-education of the blind. She had scoured North Africa and eventually collected all the Serbs, blinded in the war, at Lambert. She had helped Sir Arthur Pearson to start his blind school in London in 1914, and he sent out braille typewriters and equipment. In our sort of work people were always turning up unexpectedly, and one day a Serb named Ramadanovitch came to Magavee and said that he had learned braille in Prag. She put him in charge of her Blind School. This was later transferred to Yugoslavia, complete with Ramadanovitch, and was the first and only institute of the kind in the country.
Magavee had also helped in collecting all the nerve cases of North Africa for Ben Negro. She was a born organiser and wanted problems to be not just tinkered at but tackled as a whole.
The Camp at Nador was very dreary. As well as the active Yugoslav army in training, there were hundreds of disabled and sick men. Some of these were highly skilled and they did excellent work. There were 6,000 men up at Nador, and it speaks well for Serbs that I could go in and out of the camp without embarrassment. It is true I had a protector. The doctor at Nador was an enlightened man and he always accompanied me and helped with the workshops, believing in their therapeutic value. This doctor was very different from the other Serbs I knew. He was from Croatia-not a Croat but a descendant of the Serbs who, led by the Patriarch Arsenius, had, at the invitation of the Habsburg Emperor, crossed the Danube in the seventeenth century to escape from Turkish tyranny. He had studied medicine in Innsbruck and done his military service in Budapest. At the beginning of the war he had been attached to a hospital at the Austrian front in Bosnia and had deserted to the Serbs.
They thought highly of him, but the French ; suspected him because he had once been in the Austrian army. They wounded him deeply by inviting him to return to Austria from Bizerta. He scarcely ever came down into Bizerta and lived like a prisoner at the camp. He was a brilliant surgeon, but his men were past the reach of operations. He was very lonely and my visits meant a lot to him, ; and they came to mean a great deal to me.
He suffered acutely at the camp because the commanding officers there were of the crudest type. At the front they had been heroes, but this was the rear: they were coarse and corrupt and out for themselves. At the front they had been friends of their men, calling them by their Christian names and drinking wine with them when off duty, but here they bullied them. The doctor was the only man of superior rank who was kind to them. He was completely single-minded and honest, and he had a large-hearted charity. Here, I thought, is what Serbs may become with education. Yet he had lost something that they have- buoyancy, belief in themselves and their destiny: a belief that smashes all before it. In society he was courtly, gracious, humorous, but in private he showed his sensitiveness and pessimism. He had very expressive grey eyes. I remember their amused benevolence, but also their sudden wounded-animal look of pain. He told me he was afraid his relatives and friends must be suffering terrible persecution for their pro-Serb sympathies. He had no hope of ever seeing them again. He did not talk about it, but I knew that he was pessimistic about the outcome of the war. The Austrian army was riddled with disaffection, but the Hungarians were good fighters, and he felt, I knew, that the German rnilitary machine was invincible.
"The Hungarians were becoming more and more oppressive in the years preceding the war," he said to me. "They forced us to speak their language, the most difficult one in Europe. If we didn't, we couldn't buy a ticket on the railway. They changed all the names of our towns and villages, which had had Slav names for centuries. How could a poor Croat peasant woman who wanted to sell her eggs in the market forty miles from her home remember the new name of the place? 'If you can't speak Hungarian, stay at home,' the man in the booking office would shout at her. And they tried to drive a wedge between us Serbs and our Croat neighbors. There is a difference, of course. We are Orthodox, they are Catholic-but that doesn't matter now as it used to in the Middle Ages. We speak the same language, and we were getting over our feuds, for we can only be strong if we are united. You have never heard of the famous Agram trials? How little you English know about European politics! They accused Serbs of making a conspiracy against the monarchy. The whole thing was an invention, but the point of it was that they bribed Croats to bear false witness against Serbs, so as to make enmity between us. The old divide et impera of the Habsburgs."
The dreary Nador camp had a brighter side to it, not only because of this friendship. The Yugoslav officers often gave a special dinner in our honour. There was an excellent gipsy orchestra-poor gipsies, they once said to me "we have no king and no country, why should we fight?" but there were many in the army. They played and we danced. There was always roast sucking pig on these occasions, and delicious tarts, and plenty of wine, and people got merry, though never too merry, for the Serbs had a strong sense of the respect due to English-women.
The soldiers also had their entertainment. They had made a huge open-air theatre in the side of the hill. I watched plays there, and saw three thousand men listening entranced to a hastily improvised comic sketch or a serious recitation. Once I saw a soldier giving a monologue of his own composition on the Retreat, carving chunks off a loaf and munching them unconcernedly as he recited. Also a satire about the Allies who were always expected and finally met-in Corfu.
Many of the young soldiers in the Nador camp were threatened with tuberculosis. Maurice had always been worried about them. He had set on foot a scheme for placing men on the land, both in Algeria and Tunisia. One hundred and forty-three had left Nador for work of this sort. We sometimes visited those who were on farms near Bizerta. The French were full of praise of them, they were excellent workers. Maurice was troubled about those in Algeria, a country of vast estates and selfish landlords who exploited their men. Algeria seemed to him worse in this respect than Tunisia where farms were smaller. But many of the men were too weak for land work, and the doctor was more concerned about them than about the disabled because they were the hope of Serbia and could still be saved. We concocted a plan of arranging special huts for them with verandahs where they could have open-air treatment as well as a special diet. In September, I9I8, I went home on leave and put this scheme before the London Committee. They adopted it enthusiastically, and I returned to Bizerta hoping to carry it out. I was to live at Nador to do the administrative side of it, and the doctor was to be in charge of the treatment.
Unfortunately I was much delayed in the south of France as the mail boat from Toulon had been torpedoed. I waited at Bormes la Mimosa behind Hyeres, a mountain village, fragrant with lavender and pines, from which you can see the Mediterranean sweeping into the land in deep blue bays, gulf after gulf to half-guessed horizons. But all that loveliness was swamped for me by feelings of frustration and impatience. I arrived back in Bizerta on the morning of November 11th to be caught up in the news of peace. The joy of that was overshadowed for me two days later-my friend the Nador doctor was ordered to leave at once for Salonika. The plans for the tubercular Serbs were shattered, although it was probable that they would still have to spend months in Africa.
After this came a very difficult time. The Serbs, when their first ecstasy about the freeing of their country was over, became extremely excitable, impatient and hard to handle. The men at Ben Negro, Lambert and Nador all struck work. They were afraid if they carried on normally we would keep them in Africa. The idea spread round among the men that we were making a good thing out of them. I believe that in their hearts they knew that this wasn't so, but they had to find a reason for their agitation and misery. The real cause of their anguish was that they did not know what they would find at home, if their families would be alive or dead, and how they would restart life. As we were all of us working for bare maintenance, with or without a little pocket money, this notion that we were coining money was rather wounding. The workshops themselves were run at a loss, though we sold what we could in Tunisia and at a Serbian shop in London which my sister was running. Their aim was educational and therapeutic- they would become self-supporting if they continued long enough: it was not unsatisfactory.... The men calmed down after a while and started to work again as they wanted to earn as many francs as possible to buy presents to take home; for at Ben Negro we paid everybody- apprentices as well as masters. But they were never as friendly as they had been before.
With the Armistice I lost another friend as Drago was ordered off to Salonika. I had to look about for another Serbian teacher. I found Stefanovitch to brighten the last trying weeks in Bizerta.
VII. Talks with a Comitadji
Stefanovitch, though over forty, gave the impression of youth. He was tall, slender and wiry. He had dark hair, fine black eyes, and a look of suspended energy. I liked his looks, but when he came to the lesson with a large grammar and started off by telling me that he was a particularly good choice for me as he had been a schoolmaster for more than twenty years, I felt dashed. All I wanted was conversation: I hadn't bargained for a pedagogue, but I didn't want to be ungrateful or rude as, of course, there was no question of paying him. I asked him rather hastily what he thought of the Peace and that started him off. After that there was no more fear of grammar. "Peace," he echoed, turning to me with the swift, sharp movement that was characteristic of him. "Peace-I don't believe in it. I have been at war for eighteen years and I can't believe in it." "Eighteen years?" I thought I had misheard him. "Yes," he replied, "eighteen years. That is hard for you, an Englishwoman, to understand, with your old culture and your stable life. But we have a culture too, only we have had to fight for it. I will explain-I see you understand our language well. "I was born in Macedonia-a Serb, but a Turkish subject. When I was a boy I wore a fez-the sign of bondage. I was not allowed to call myself a Serb-but I was a Christian, not a Moslem: we were permitted to practise our faith. We went to the village church, and there every Sunday and feast day we prayed for freedom: I will repeat you our prayer-'Lord, set an end to the punishment of the sons of Lazar, the martyr of Kossova. Lord, grant us our place in the midst of the nations and deliver us from the Turk.' All around us the peoples were free. The Greeks had thrown out the Turk (ah, your wonderful Byron, Gospodjitze), our Motherland Serbia too-she was the first- even Bulgaria had been liberated by the Russians: why must we in Macedonia continue alone in Turkish chains?" "Disraeli," I murmured, "Peace with Honour," but he did not notice.
"I went to a Turkish school-my parents could neither read nor write but they wanted me to be educated. At school we were allowed to have lessons in Serbian grammar, but the Turk inspectors did not know what went on in those lessons-what appeals to our patriotism, what stories of our past. The Turkish censor was so ignorant that he took out the name of Pushkin from a reading book because it is like the Serbian word for gun, and he had never heard of the great Russian poet. The Ottoman Empire was dying. A fish starts stinking from its head, and the Sultan Abdul could not keep order in his own household. But oh, the misery of our country! The taxes and exactions of the Turks were more than the land could bear. Every male Christian had to pay a poll tax, there was an education tax and road tax, though there were no Serbian schools and the roads were like ploughed fields. These taxes were farmed to the highest bidder. But that was not the worst. We were the poor rayahs, the Christian subjects of the Turk. The agas, our landlords, took half of our produce, half of our flocks and herds. We could not gather our harvest until they staked their claims. I have seen my father scorch the roots of his peach trees because the aga had claimed more peaches than they would bear. We had to labour on their fields like slaves in the harvest time, hew their wood and lend them our oxen for haulage. And worse things happened-not in our family, God forbid. The beys and agas were all-powerful. When they stayed in the peasant houses they dishonoured the women. It was not enough to take our hospitality-we refuse that to nobody-but they wanted our sisters and our wives too. It was the custom in our country for the women to go about looking pregnant, so that the Turks should not desire them. There were no doctors in our country-only wise women-and no hospitals. When a plague broke out, thousands died- there was no help, no medicines, no remedy. The Turks took everything from our country and put nothing into it.
"But it is all in our ballads, Gospodjitze, our wonderful ballads: we are great poets, we Serbs. I will say to you part of a ballad and you will see. It was written in I804 at the time of the Karageorge rising against the Turks. There had been signs in the sky: the moon was eclipsed, it had thundered on St. Sava's day, and lightning had flashed on the day of Holy Chains, in mid-winter, mark you, and the sun was darkened on St. Typhon's day in the spring, and bloody standards had passed over Serbia in the clear sky. The Turks were afraid, and they summoned their wise men to interpret the signs from their holy books, and their wise men said this, shedding bitter tears" (he began to recite, and it was something like this):-
"Brother Turks, thus the holy books say: when such signs were seen over Serbia in the clear sky it was just five hundred years ago; then the Serbian Empire fell, and we then conquered the Empire and killed two Christian emperors, Constantine in the heart of Constantinople, beside the cold water of Sharatz, and Lazar on the plain of Kossova. For Lazar, Milosh killed our Sultan Murad, but Milosh did not kill him outright: Murad remained alive till we made the Serbian Empire ours. Then he called to him his viziers. 'Turkish brothers, noble viziers! I am dying, yours is the Empire. But take heed to what I say that the Empire may long be yours. Do not be bitter masters to the rayah but be very good to them. Let your head tax be fifteen dinars, or let it be even thirty, but do not load on them fines and contributions, do not load misery on the rayah, do not touch their churches, nor their laws, nor the things they respect. Do not wreak vengeance on the rayah, because Milosh has killed me; that is the fate of war; you cannot gain the Empire, sitting, smoking on soft cushions; do not drive the rayah into the forests for fear of you, but tend well the rayah like sons and then the Empire will long be yours. If you heed not my words but work tyranny on the ray ah, then you will lose the Empire.' The Sultan died and we did not heed him, but we set up a great tyranny. Now these signs have appeared, now the Empire will be lost. Fear not any King-a King will not attack a Sultan, neither can a kingdom attack an empire, for God has so ordered the world. But beware of the poor rayah: when the picks and hoes rise up the Turks will suffer in the land of the Medes, and their ladies will lament in Shama for the rayah will make them shed tears. Turkish brothers, thus say our holy books: that our houses will burn, grass will grow on their hearths and spiders will cover the minarets for there will be no one to chant the prayers; wherever we have made roads and pavements, wherever the Turks have passed and their horses' hooves have scratched the soil, grass will grow from the nailprints and the roads will long for the Turks but no Turk will come. Thus say the holy books."
I had been brought up on Gladstone and I liked to hear Stefanovitch on the Turks. I could understand that he had felt like fighting them for eighteen years, but he surprised me when he suddenly went on:-"but we had a much worse enemy than the Turks-a thousand times worse: the Bulgars!" "The Bulgars," I said; "but I thought you Macedonians loved the Bulgars." "Ah no, Gospodjitze. I must explain things to you for I see that you have been suborned by the Bracha Buxton (the Buxton brothers): they have done us much harm. Out of ignorance, no doubt-they are good men maybe, but the Bulgars got hold of them. They are masters of propaganda and that is where we are weak. The Bulgars have no right to Macedonia-did not our glorious Stefan Dushan rule over it in the fourteenth century? Have we Macedonians not the slava, that most ancient Serbian custom, unknown to the Bulgars and the Greeks? I could prove it to you in a thousand ways, but the Bulgars were very cunning. About I870, even before their own land was freed by the Russians, they sent down their missionaries into Macedonia-priests and schoolmasters: they built churches and schools and everywhere they went they taught the ignorant people to believe that they were Bulgars and not Serbs. They were crafty and greedy-they knew the riches of the land, the hidden minerals of the mountains, the fruitful earth with its tobacco, its rice and vineyards, its treasures of architecture, the ancient churches and monasteries of Lake Ochrida which the early saints who brought to us the Christian faith had consecrated. Thieves, murderers, dogs, they stole away the hearts of our own people from us. And we were blind, we Serbs-at least our Government was blind. Again and again petitions were sent to Belgrade-we begged them to send us down missionaries to teach the people and they remained deaf.
"It was in 1900 that I began to teach in Macedonia. It is a noble calling, a teacher's." "Very noble," I assented. "But what a responsibility," he went on. "We had to counteract the Bulgars. We had to teach the children that they were Serbs-that their heroes were not only Marko Kralyevitch and Lazar, but Karageorge and Obrenovitch who had freed our land a hundred years before. And it was not enough to teach," he went on in a low voice, "we had to fight too. It was the Bulgars who began it. For years they carried on an organised brigandage and we did nothing to protect ourselves. We bore it longer than we should have done. They carried away our finest men into the mountains, and when they could not force them by torture to deny their race, they shot them down. One day they took a friend of mine-a teacher, very young, almost a boy. The Bulgarian soldier when he saw him was horrified at what he had to do. 'Just say you are a Bulgar and I will let you go," he stammered. But the boy smiled scornfully. 'I cannot soil my lips with such a name,' he said. 'Then I shall have to kill you,' the soldier said, and timidly he stretched out his bayonet. 'What do you fear?' cried my friend, and rushing forward he impaled himself on it. Some months after one of their gang, an eye witness, described to me the scene and shuddered. We have a saying, 'Fear those who die joyfully,' and the Bulgar might well tremble at such heroic death.
"It was after the murder of my friend that my longing for vengeance became a passion. One day thirty of us met together in a house in a lonely place. The shutters were drawn and we had our watch outside the door. On the table there was a dish of wheat that had been blessed by the priest, a two-edged knife and firearms. We made the sign of the cross, kissed the knife and swore in the name of God and at the price of our possessions, our relatives, our children and our lives, to live only for our nation and to take revenge on the Bulgars. From henceforward we swore that for every Serb that fell we should kill two Bulgarians." "Two," I exclaimed, "two eyes for an eye, two teeth for a tooth!" "Ah, Gospodjitze, I see that the poison of the Bracha Buxton has eaten deep into your soul. If not you would know that never yet was born a Bulgarian whose life was equal in value to a Serb's. Then we drew lots. There were thirty pieces of paper-twenty-eight were blank, but on two there were black crosses. The men who drew the crosses had to kill the Bulgars-one each. Every time a Serb fell we held our meetings, we drew lots, and we chose out those who were to die. We did not leave the choice to chance. That would have been as unjust as warfare is when the peasant dies because kings and lords are quarreling. If the Bulgars killed our peasants we killed theirs; if they killed a priest, we chose out two of their priests; if officials or schoolmasters or merchants, then we also chose two of theirs. We were just. At the end of our meetings we ate of the consecrated wheat, that was our sacrament-we needed no wine: our wine was the blood of the Bulgars."
He paused, and I asked him politely what the name of his society was. "We were called comitadji," he replied, "because of our committee meetings. You too have committees, so I have heard, and we borrowed our name from you: it is not a pure Serbian word. But perhaps we ought to do a little grammar now." "No, I want to know how you got on. Were you ever in danger yourself?" "Yes," he said thoughtfully. "Yes-once in great danger. We were very' successful-we killed a great number. Of course you must remember we were living side by side in the same villages. The Turkish police paid no attention-only if we failed to pay their taxes they had a little massacre: they cared about nothing else. Usually the killing was quite simple-only occasionally there were complications. One of our members was a bishop- a very great man. I too was prominent in the movement and important in the whole neighbourhood. They found me out-they never discovered about the bishop; we had no traitor in our Committee, at least I think not. One day a Bulgar to whom I had done a good turn came to me in secret and warned me that his people had marked me out for death. He advised me to flee. But a Serb does not flee. I had my work and I had my cause-a man does not flee from these. I sent my wife and children to the home of my father-in-law in the mountains and awaited events. I was resolved that I should sell my life dear. I went about with the utmost caution. If there were a knock on my door I had my revolver ready. One day a Bulgar came up behind me when I was walking on a lonely road, but I was too quick for him-I knocked him senseless before he had time to draw his dagger. They tried three times to kill me.
"The next occasion our Committee met they all looked gravely at me. 'Anton,' they said to me, and their voices were so solemn that in spite of myself I was shaken. 'Anton-your days are numbered. You have escaped so far but you cannot escape for ever. Sooner or later they will have your life. We are your friends and we value you very highly. Fear nothing-your death will be revenged.' At the sound of the word revenge my heart was comforted again. Ah yes, Gospodjitze, revenge for one's friends is a sacred task, and I have seen many a man die in peace once he was sure that his friends would not forget their duty. They were good comrades and they went on to tell me that for me they would not be satisfied with the ordinary toll of two Bulgarian lives-no, for me three should fall, and those of my own choice. Believe me, I was touched by such a token of their love and esteem for me. I assured them of my unworthiness, but they insisted. Then I chose the three. All three were men of standing and importance-two were schoolmasters, that was only just, but one was a merchant and the richest man of the neighbourhood."
He laughed gaily. "I was not modest-he was fat and well-clothed. It is always the rich that die hardest. It was a good choice." "But you are still alive?" "I will finish and you will see how it happened. After I had made my choice we all repeated the vow of our society, took the sacrament, crossed ourselves and stood silent a moment. Then one after the other each of them kissed me, as though I were already a corpse. It was only then that the idea struck one of us that perhaps it was not necessary that I should die. How would it be to warn the three Bulgars that if I were killed their lives were forfeit? We drew a skull and crossbones on three slips of paper, put them into three empty cartridge cases and threw them into the windows of the three men. You can guess what happened next. The two schoolmasters never moved, but the next day the rich merchant fell at my feet in tears, beseeching me to leave the neighbourhood. 'We have no longer two lives, thou and I,' he said, 'but have become as one soul.' 'God forbid that I should be of one soul with a Bulgarian,' I replied. 'If thou diest I must die,' he continued. 'For thee it is easy. Thou hast no wealth-but for me it is different. I am a man of much importance and great substance.' And here the old scoundrel took out his pouch and threw it at my feet. 'Napolye!' I shouted at him. 'Get out-swine of a Bulgar. Wert thou to pave the road from here to Constantinople with gold napoleons, all for me, I should not go. A Serb does not desert his post.' 'Ah God, that I should die for a Serb's foolish bigotry,' he said, sobbing. I kicked him out of my house, but they are artful, these rich men. He found a means to preserve his worthless life. With his gold napoleons he bribed the Bulgarian committee men and they spared his life by sparing mine."
Stefanovitch told me some other curious things in our last conversation lesson. He said that he had been several months in North Africa, and when I asked him how it was that I hadn't seen him, he looked mysterious and said that he had been living in an old Arab fort, imprisoned by the Serb military authorities. I asked him for what crime, and he said, "for no crime, Gospodjitze, I am a great patriot and a member of the Black Hand: a very good organisation. All the bad officers here, like that swine up at Nador who imprisons young lads if their buttons are not polished, are White Handers and against us. You know nothing of our politics, but perhaps you have heard of Colonel Dimitrievitch who was court-martialled and shot on the Salonika front. That was a crime if there was one in this war. He was our leader, and a greater hero and patriot we have not had in our lifetime. He was accused of making a conspiracy against the Regent Prince Alexander. That was a lie put about by his enemies. We are not against the young Prince, but we want him to be held in some check. He has learnt too much of the autocratic ways of the Tsars from his long years in Russia. Now that rule has ended and the Tsar and his family have paid the price. We do not yet know what will come out of the Revolution, but we know the oppression there was in the Tsarist days. Well, as I was saying, the Regent is an autocrat and young and headstrong. He refused to listen to the generals and the advice of the army-he insisted on taking command himself, and he threw away our best men in a desperate task: he insisted on their storming a hill on the Macedonian front and thousands perished. It was because we were critical of this action that Dimitrievitch was court-martialled and I was sent to prison."
Black Hand-it awoke a memory in my mind. I had heard that they had been implicated in the murder of Alexander and his Queen in I903. Then they had overthrown the Obrenovitches and restored the Karageorges, and now had become critical of their own creation. Hadn't they had something to do with Princips and the assassination of Franz Ferdinand at Sarajevo too? Stefanovitch's eyes looked bright and meaningful when I asked him this, but at this moment Dushan, our orderly, came into the room and he did not reply. (Dushan always found pretexts for coming in and out when Stefanovitch was with me.)
When Dushan went out Stefanovitch resumed in a low voice-"I must tell you, Gospodjitze Vilson, of a remarkable prophecy made by a simple peasant in Uzhitze in the middle of the nineteenth century. This man one day rushed through the village crying out-'they are killing the Prince, they are killing the Prince.' Everyone thought he was mad, but when a few days later they heard that on that very day the good Prince Michael had been murdered at Topchider they thought differently. Then everybody listened to him and he prophesied the future. He foretold everything just as it happened. He told of the assassination of Alexander Obrenovitch and of Draga-may the earth spew them up-in all its detail. Then he came to the Great War. 'In the latter days,' he said, 'a Power shall come from the North and another from the East, and they will join and our land shall be swamped as by a flood. And our people will flee, and so great will be their sufferings on that flight that the living will cry out to the dead "open your graves that we may come down and lie with you and be at peace." And Serbia shall be emptied of her manhood and at that time the women will come out from their houses and, shading their eyes with their hands, will look up and down the highroads in search of a man and they will not find one. And there will be weeping and wailing and desolation. But the end will come suddenly. Serbia will arise out of her tribulations and become greater than ever before, and her kingdom will stretch far beyond the river of the North. But her troubles will not be ended. Again there will be Haiduks and outlaws in her mountains. And the House of Karageorge will go the same way as the House of Obrenovitch."'
"Oh dear," I said, "how sad. You are going to be a great country now-you will join together with your brothers the Croats and Slovenes and Macedonia will be free, but there will still be comitadji in your mountains, and there will still be violence and fury and hatred. I hope that the prophecy is not true. And the Regent Alexander-is to be murdered too?" Stefanovitch shook his head and sighed-"I don't know, Gospodjitze," he whispered. "I don't know-God forbid." But his "God forbid" had not much conviction in it-he hadn't forgiven him for the death of his leader, I could see.
I knew nothing of the Regent myself at that time-but old King Peter was a picturesque figure not without a certain grandeur. He was said to have visited his country in disguise during the Obrenovitch rule and to have gone from village to village with a tame bear. He had shared the Retreat and fought with his men in the trenches, and Serbia seemed to have prospered during his rule until war came.
The prophecy depressed me, so I suggested we read a ballad for a change. Stefanovitch roused the pedagogue in himself and read the ballad of the building of Scutari to me, explaining words as he went. He was astonished that I did not understand the Serbian words for breast and suckle. "They are very important for you as a woman," he said earnestly. I looked up at him, startled, but he was detached, remote, completely matter-of-fact. "This man would kill you as soon as look at you if he considered it his duty," I thought, "but he thinks of women as his sisters."
VIII. End of Bizerta
Early in 1919 Colonel Michel evacuated Ben Negro and brought the men down to Caserne Lambert again. The break-up of our Home was sad, though most of the men were deceived into thinking that it meant an early transport back to Serbia-after all, as Luka said, they ought to be sowing their maize in a week or two's time and could not afford to dally in North Africa. Milosh, the most serious of our mental cases, was the last man to leave Ben Negro. He had loved wandering about where he liked there, and though he had had long spells when he refused to talk to anyone, he had always smiled in a meaningful way at us and been friendly. When the morning of departure came he would not get up. At last four men dragged him out and got him into the ambulance bare-footed and wild, but he waved everyone out of the way and jumped out. They let him alone for a while: in the end it took nine men to get hold of him, rope him to a mattress and carry him off. All the way down to Lambert he wailed and howled. Perhaps someone had to sing a dirge for Ben Negro, and we were too busy sweeping up. At last, the whole hundred and eighty were at the Caserne: we found it very hard to do anything much for them there.
In the end we were all anxious to leave Bizerta. Some of the men who had been in the advance through Serbia came back, wounded, with terrible tales-bridges broken down, roads impassable, homes looted of furniture and farms of their stock, orphans wandering about uncared for, shortage of every necessity of life, horrible atrocities against civilians. It sounded as though there were much more to do there than in North Africa.
Yet we had been happy in Bizerta. We had had ups and downs- external crises, when Colonel Michel had been restive because we were a civilian group with undefined status and disturbing to army discipline, and internal tensions when our numbers had leapt from five to ten and we had not all seen eye to eye. But the work had continuously grown and expanded: we had all felt that it was worth while, and our devotion to the people we were helping had increased all the time.
Of course, living in an armed camp, most of us women under thirty, life had not been without romantic interludes, for we had felt it part of our duty to entertain a good deal. Yet such was the influence on us of Victorian breeding (we had all, after all, been born in the nineteenth century) that our love affairs were never discussed amongst us. We would have thought it vulgar to boast of whatever proposals, honourable or otherwise, we received. Brankitsa, the youngest, gayest of our community, with her pale, distinguished face, and the eager manner that concealed a determined character, had exchange lessons night after night with a handsome young lieutenant-a former law student-with out any indiscreet tittle-tattle among the rest of us. My brother used to hover outside the room where these lessons took place, expressing disapproval of their undue length, but as he afterwards married Brankitsa, there may have been something already burgeoning in him, though he was unconscious of it at the time. He didn't seem to have the leisure or the plenitude of mind in Bizerta to fall in love. Magavee was the most deceptive of all of us to the Serb male. With her heavy dark hair and eyes, her serene and gentle manner, she was their idea of womanhood. They saw in her wifely submission and the mother of their children. True she was reserved and looked as unassailable as an abbess, but that did not deter them from sending their orderlies with little notes to her at breakfast time; though they never risked anything but the most honourable proposals, and never forgot to mention their incomes and prospects. But I only found out about these notes by accident years after. Had they known her as we did, they would have realised that their Florence Nightingale was not only a Lady with a Lamp, but had another side to her that would not have fitted in with their notions of womanhood-a genius for organisation and strength of character that fitted her rather for dictatorship than for subservience.
The Serbs were not as discreet as we were and annoyed me by imagining love affairs for us or spiteful feminine intrigues. I was being pressed to go for a holiday by my colleagues, for instance, not because I had malaria and it was very hot but because I was a rival who should be got out of the way. "How little do you understand the English," I protested priggishly-"we are above these female manouvres." And looking back, I think I was right-odd though it is. But Anglo-Saxon women are capable of real friendship for one another, and the bond between us was strong in Bizerta.
With Serbs in Serbia
I. Journey to Belgrade
Magavee was the first to set out for Serbia. She wrote from Belgrade that she was starting soup kitchens and a clothing distribution; that it was a semi-sacked town, as the Austrians had carried away everything they could lay hands on before they had left. When we came we must be self-sufficing she said. The great difficulty was labour-the soldiers refusing to work and the officers agreeing that they were too exhausted. "The beginning of Bolshevism," Colonel Michel muttered gloomily, when we read him the letter.
I followed Magavee at the beginning of February, on a small merchant ship that was taking oats for French cavalry horses in Dalmatia. There were a hundred soldiers in our transport, a colonel, his wife and two children, and a baby being carried to its grandmother by a Serb sergeant. There was no accommodation for passengers-we slept five in a cabin that was alive with bugs. The sea was rather rough and the Serbs seasick, but I comforted myself that it was more Odyssean for exiles to be returning to their country in a small craft. And indeed the voyage was cheerful on the whole. In intervals of calm the soldiers cooked themselves bits of food, romped with the baby, sang songs, and asked me politely what the weather was going to do: being English they thought I must be an authority on the sea, and considered it natural that I should not be sick. When at last we saw a splendid procession of ice mountains on the horizon I hoped that they were Greece, because I knew it would be wicked to admire Albania in the company of Serbs. When we approached the Dalmatian coast it looked so inhospitable that we thought Ragusa must be a myth, and indeed it is remarkable how it clings to the bare rocks and cliffs in an island of orange trees, palms and aloes. The little town was crowded when we arrived. There were French troops in charge of it, English and American sailors, Serbs en route for home from all quarters of Europe, Bulgar prisoners working drearily in the harbour, and Dalmatian soldiers still in their greygreen Austrian uniforms. But there was a feeling of life in the town, as though it were proud to be free again.
I was excited by all I saw and peered eagerly at everything: the narrow carts with open woodwork, painted with bright patterns like the toys our one-armed Obrad had made at Ben Negro; the richly ornamented Dalmatian costume which I had seen on the dolls the women had dressed in our Corsican weaving rooms; and everyone slipping about on opankas, the sandals I had thought of as too pretty to be useful, in spite of assurances.
The journey from Ragusa to Belgrade took five days. The first train we were in had carried thousands of Austrian troops throughout the war: the windows and doors were all broken; there was no light or heat; and as we climbed up the bladeless rocks of Herzegovina, away from the tempering breezes of the sea, a fierce wind blew through it. Luckily we stopped at all the stations, and the Serbs, some of whom had been demobilised and docked of their blankets by military red tape at the last moment, got out and danced their kolos. Often a peasant would turn up and play the national bagpipes, unheard in their exile- but it was jaka zima, bogami (string winter, my God). At Brod we changed, and I went out into the town and poked into little shops kept by Turks, and sat round fires the soldiers had made in the snow, while peasants in sheepskins told us of the misery of life under the Austrians. Brod is a railway junction and had been a military centre. They had been forced to sell them all their pigs and cattle and every bit of tin or lead they possessed, and had never dreamed that they would be freed. In the end there had been a glorious rout, and the Austrians had flung away their guns and abandoned their oxen and horses, and the children had plucked the pips from the officers' coats as souvenirs. There was a restaurant in the station where we could get something hot, but the Serbs were outraged by the high prices and blamed their Slav brothers for them, and there were mutterings of "Schwaber" and "Boches" and "Lickspittles of the Habsburgs" which boded ill, I thought, for the new Yugoslavia. For these lands were all joined now with Serbia in a new and glorious freedom and unity, but how were the long-divided brothers, separated for hundreds of years, moulded by different histories and cultures-how were they going to get on together?
In the evening we got into large cattle-trucks to continue our journey. They were terribly cold, but at least one could stretch and walk about. I had brought a whole camping outfit, and I spread out my mattress, and there was straw to add a little heat. The men stole wood from train trucks and made a fire. The smoke was bitter, and we had to open the door, but we had an illusion of warmth, and I made tea and shared out chocolate and sardines. A man who had been a prisoner in Russia sprang in from nowhere and told us his experiences, until a colonel, who was asleep in the corner, woke up and ordered him out. I thought him brutal, but later realised that he was very ill-indeed, this was his last military command: he died soon after his arrival in Belgrade, of pneumonia, caught in the icy train from Ragusa to Brod. We arrived at Semlin in darkness. I thought of Casabianca-ing with the baggage-I had brought an immense amount of stuff with me because of Magavee's accounts of the nakedness of Belgrade. (I hadn't brought a pail, and every now and again during that ten days' journey I reflected that life without a pail would be difficult.) While I was wondering what to do, someone came along and said that the Danube was freezing, and that this night's ferry might be the last for several days. (The bridge had, of course, been destroyed.) I put some Bizerta soldiers in charge of my stuff and wormed my way on to the boat.
Belgrade, buried in snow, loomed up on the farther shore. I did not know where Magavee was, and I asked about hotels. The Serbs were too patriotic to say that none was functioning, but their non-committal answers were discouraging. But at this moment a little gnome of a man with a pointed beard stepped forward. He was thin and wizened with care and underfeeding, but I could see from his civilian dress and his neat appearance that he was a tchinovnik-a civil servant. He told me that his name was Danilo, that he was coming back to his home after four years' exile, that he had a great respect for the English, whose work for Serbs he had seen in Corsica, and that he would like to take me to sleep with his punitza. I did not know what punitza was-it sounded to me rather like the stenitza (vermin) we had had in the ship-but I was cold and tired, hungry and homeless, and I told Danilo I would love to sleep with his punitza. We arrived at the quay and then stumbled along dark, snowy streets. I carried my bag and his, for he had a heavy box with the collections of four years inside it. At last we came to a door-Danilo opened it, and I saw a narrow alley with some tumbledown houses on each side of it. Danilo struck a match and we went up an outside staircase and along a verandah. He said with some pride that these had once been Turkish houses. He tapped at a door, and a voice from inside asked nervously, "who is there?" "A friend," my guide replied firmly. "But what friend-who?" the voice was frightened still. "A friend, don't you know me, Danilo?" "But what-not my Danilo?" The voice ended on a scream: the door opened and a little old woman came out and fell on Danilo's neck. This was the punitza, and she was, I discovered, the mother of Danilo's wife.
She had been in bed when we arrived to save light and wood, but she was fully dressed, and she soon lit a fire for us and cooked a meal- macaroni, fried pork and tea (perhaps Serbia was not starving, I thought hopefully). And all the while she was chattering away, telling her son-in-law about the years of the occupation. "It was all tears," she ended. "And we never thought that they would go-never, never." Then she showed me a photo of an officer with an embroidered towel round it to keep it sacred. "It is my son," she said. "He was the first to enter Belgrade." Then Danilo told her how her daughter had been ailing ever since Albania, but that Zorka, her grandchild, was now a handsome girl of fifteen and could speak French. He had come to Belgrade in advance to prepare the home for his family. The punitza told him that his house was bare-the Schwaber had not left a stick behind and had burnt all his books. He told her manfully not to bother with such details when they had a guest to entertain, and she prepared a couch for me, loading it with warm Pirot rugs, and I lay down on it gratefully and fell asleep.
The next day I wandered about Belgrade until I saw a Serb I had known in Bizerta, and he told me where Magavee was. I found her in a pleasant flat with lots of furniture in it-for everyone had lent her things-and several pails. I went round Belgrade with her next day and watched her, patiently distributing clothes, while ragged mobs howled round her like wild wolves. The dispensing of soup to haggard little gutter-snipes looked peaceful in contrast. Magavee was happy with immense jobs on hand, but I found the poverty of the city discouraging, and was glad to hear that they were short-handed at Nish, the S.R.F. headquarters in Serbia. We had decided before I left Bizerta that Maurice should bring all the workshop equipment to Belgrade when it was time to close down Larnbert, ready to start a Home for the re-education of the disabled there: if not for our men who, we knew, were all longing to get back to their homes, then for others. I wanted to help in this: I felt it was more constructive than dispensing temporary doles, but in the meantime decided to go to Nish, hoping that they would send me out to a village. Magavee had already been pulling strings for the workshops, and had had interviews with ministers of Reconstruction, Agriculture and Education, and I knew she would have everything taped when the materials arrived.
II. Nish
It took us four days to get from Belgrade to Nish. This was normally a journey of some dozen hours, but bridges had been dynamited, tunnels blocked, and the railway, we were told, would not be functioning for six months. I went with two English doctors, and we travelled in an army lorry, which stuck at intervals and had to be hauled out by oxen. The roads were in an appalling state-rivers of mud from melting snows with holes two feet deep: but there were no craters from bombs, for most of Serbia had not been fought over. Road mending had been neglected during the occupation, and roads knocked to pieces by army lorries. Wherever we came, the peasants gave us hospitality, and everywhere we heard the same story-life had been a kind of extinction: no books, these were burnt or pulped down, almost no schools, looms requisitioned, nothing to sew, no medicines or doctors, no light in the houses, no news of the outside world. The part of Serbia we passed through-rich, well-wooded, friendly country-had been occupied by the Austrians, and we heard little of atrocities: these, we were told, had been worst in the zones where the Bulgars had ruled. Actually the Germans from the Reich had behaved best of all-paying for what they took, and even protecting the peasants from the savagery of the Bulgars. Everywhere we went we heard of the awful epidemic of typhus, which had reached its climax in 1915 but had broken out here and there ever since. It did not make me feel friendly to the louse I picked up in the last cottage we stayed at.
The S.R.F. was running the hospital for civilians in Nish and had a big work on hand. The hospital had two hundred beds, and treated hundreds of out-patients every day. Besides this, they had opened several dispensaries in the outlying villages and had an orphanage in Nish. The main work of the S.R.F. had from the start been medical, and it is amazing how much this voluntary society had been able to accomplish. It had sent five fully equipped hospital units to Serbia during the first year of war. In one of these alone, the British Farmers' Fever Unit, sent out in April, I9I5, to fight typhus, there was a staff of forty-one, of whom five were doctors and thirteen fully trained fever nurses. It is remarkable that doctors and nurses were forthcoming in those days in such numbers, but Serbia had sent out appeals to the world in her overwhelming plight, and it was natural to run to the help of the smallest and bravest of our Allies. France, America and Russia sent medical aid to her too. Most of the stores and equipment were lost when the retreat started in October, I9I5, but the S.R.F. had opened hospitals, mainly for civilians, on the Salonika front, and had worked in Monastir when it was retaken by the Allies throughout the heavy bombardments.
When I arrived at the hospital in Nish on February 25th, I9I9, I found many of the veterans from the first S.R.F. units still working there. My work had mostly been carried out in pleasant and often idyllic conditions, and I was struck by the bleakness and discomfort in which the forty-odd British members of the hospital staff lived. It was clean but there was no common room, and no fire anywhere, although it was still very cold. I thought of the Corsican gendarme's "quelle noblesse, quel sacrifice!" and of Drago's "c'est quelque chose pour moi trop sublime." Everything was given up to the patients-and indeed the staff had little time to think of their own comfort. Nish was the second largest town in Serbia-though it looked like a straggling village-and the centre of a huge district. There had been practically no medical aid during the three years of the occupation. There was a great deal to be done and no lack of what the doctors called "interesting cases." I found Dot Newhall the friendliest and jolliest of the hospital staff. She was their sanitary inspector. She told me that the hospital was a paradise to what it had been when they arrived. It had been used by the Bulgars and the filth was indescribable. I came across her because of the scandal of my bug. I had had three sleepless nights-one with a louse, next with a mouse, which ran over my face, and the third, at the hospital, with a bug. When I found how deeply Dot Newhall took the bug to heart I protested that I had brought it with me-I hadn't realized what an insult and reproach a bug would be to a sanitary inspector in an English hospital.
After Dot had cleansed my room by burning sulphur in it, and going round all the crevices with a blow-pipe, we had tea together, and I asked her what had been the worst moments in her war experiences. She laughed gaily. "That is difficult to say," she said. "I was in the Retreat from Mons first. That wasn't exactly a picnic. Then I joined the S.R.F. and went out with Mrs. Stobart's Hospital Unit to Kraguyevatz. The peasants came from all around and there was a lot of typhus, diphtheria and relapsing fever amongst them. After a bit I caught typhus. It was extremely painful. We were so short-handed that I kept on disinfecting the patients and doing all my ordinary duties when my temperature was I04. When I took to my bed I had horrible nightmares-I remember dogs tearing at my throat and my father looking on and not helping me-and frightful pains in my back and legs. They thought I was going to die, but I knew I wasn't. But I was starving and they wouldn't give me anything to eat, except slops. At last a Serb orderly brought me some beef and fried potatoes, and though I was so weak I could only eat it with my fingers, from that time on I got better. Still I don't think typhus was the worst moment. It was horrible when we got orders to retreat and had to leave our patients behind at Kraguyevatz. The Bulgars had started to bomb us, and Mrs. Stobart sent word to the British authorities but had a reply that it was true the Bulgars were marching into Serbia, but of course on our side!"
"And you were in the Albanian Retreat?" I asked, awed. "You bet I was," she said, "but Albania was only a little bit of it. We were retreating for six weeks. The mountain part of it was grim, but it was very beautiful-better than the Alps; there were gorgeous sunsets and ice-clear torrents in which I bathed and washed my clothes, and we made camp fires at night and sat round them singing carols, and the Serbs sang their songs, and once we caught a salmon and cooked it in a pail. Of course it was very horrible. There were corpses everywhere and we couldn't stop for the dying. We were on pack-horses and they kept slipping, and some of them fell over the precipices, and we had no corn or hay for them. We ate the dead horses and oxen-that's what kept us going-but often one felt sick and it was difficult to keep on, especially for the women who got giddy on heights. And my orderly was ill with typhoid. I had to walk by him and hold him on to his pony-I thought he would die. It was worse for others than for us. We were always hungry, but the soldiers were starving and the prisoners dying as they walked. Still, the mountains weren't the worst part. As far as Petch we had come in cars. It was a very wet autumn and the cars had to go through rivers, over rocks, boulders, broken country and fields. We were always having to pull them out of the mud with ropes and push them along when they got frozen, and if we rode in them we were beaten black and blue with the jolts. And then we were always having to wait for each other. The Bulgars were only a few miles behind us and we did not want to be taken prisoner. If we slept out of doors we were frozen stiff, but indoors was worse-it was always with hundreds of other people, and the vermin and the stench of human filth were unbearable. The monks near Petch allowed us to sleep in their barns, and we took off our clothes and washed them for the first time in eleven days-but the monks were rather pained when we hung them out to dry in their close. I threw away all my luggage before the end. It made it easy with the Customs coming through Italy and France."
"Well," I said, "the Retreat must have been the worst moment really." "Oh no," she said brightly, "it wasn't. The Advance last October and November was much worse. You see, the Serbs went at such terrific speed, and they outran their provisions, and they dashed through rivers without fords or bridges. The Austrians drove up all the cattle because they thought they would get away in time, but they didn't, and everywhere the cattle were dying, and there were thousands and thousands of prisoners and they were dying too." "And did you have to go through the Advance too?" "Yes, I always had to go the first every where with my squad to clean up before the Unit came along. That had been my role all the time on the Salonika front. We had to rake and lime the ground before the tents could be put up, dig pits for the disposal of sewage and water, erect the cleansing station, the disinfector, the latrines and an incinerator. That was for our tented hospitals. We had two, at Sorovitch and at Kremyan. Where buildings had been used we had to get rid of the bugs and the rats. We had ten outposts with soup kitchens and relief centres and two hospitals at Monastir. And I had always to be going round them to see if the orderlies were keeping the sanitation in proper order. But the Advance was for me the most horrible experience because of the state everything was left in by the enemy. When we got to Nish I was told to clean up the High School for our S.R.F. hospital. The centre of the building looked like a sewage pit; after digging for some time in it we came on human heads and limbs and every kind of filth. Beneath this we discovered a beautiful marble hall and staircase. All the sewage tanks, which used to be emptied by the gipsies, had to be cleared by my men and myself, standing up to our armpits, wearing mackintosh trousers and wading boots. After this building was ready, a request came from the Serbian headquarters to let it be used again as a school and go and do the same for the county hospital, the place you're in now. I saw the point. It was filthy too. My squad went on strike, but I talked to them for half an hour, and they went on again. They are wonderful really-the most splendid orderlies in the world, and the Bulgarian prisoners are just as good." "So you haven't got disillusioned like some people, with the Serbs?" I asked. "I? Never. I never forget that they might have given in I9I5-it would have been natural to do so, and quite honourable, but they preferred the torment of Retreat and the dragging years of war on the Salonika front. Yet they are the most peaceable folk in the world-all they want is to be on their little farms with their pigs and their hens and their wives and children, and a bit of merry-making on saints' days and slavas."
III. Gerdalitza
I did some clothes' distributions in Nish and found the howling wolves there as alarming as in Belgrade. They were very ragged, but our Western garments were unsuitable for them, and being all of them different gave rise to much jealousy. I was pleased when the matron of the hospital told me that she wanted me to go down to Gerdalitza to relieve Miss Maw, the S.R.F. worker there.
Two Scottish women drove me down in a Fiat. The Scottish women had several hospital units in Serbia and were always very co-operative with the S.R.F. They whirled me through Leskovatz, a straggling town where there was a large Serb hospital which they described as a cemetery, and at last we came to Gerdalitza, a pretty little village in the Morava valley, where the mountains start after a wide plain.
Miss Maw was living in the cottage of Milka, a Bosnian woman whom she described as the soul of kindness. She herself was a slender woman with white hair, vivid smile, and a quaint, gay manner: I felt as though I had met her in some old-fashioned book. She was very run down, probably through living too long on bully beef and tinned foods, for there was nothing to be bought in the village except eggs and bread. She told me that her main job had been to look after transport. Gerdalitza was, pending the repair of the bridges, a railhead. The railway worked already from Salonika to Vranya, but not for the hundred kilometres between Vranya and Gerdalitza. (From us to Nish it worked again.) The transport over this gap was done by our British Army Service Corps lorries. My work would be to stop every lorry coming north and, if it had S.R.F. stores, send them off to Nish by train-also to look after all nurses and relief workers on their way to or from Salonika. She had been extremely busy because she had arranged the transport of the thousands of refugees that got stranded in our bottleneck: had told the A.S.C. men whom to take first. Not that she had been appointed for this job, but in the way that happens in emergency work-people see a confusion which they can put straight and appoint themselves to do it. Now unfortunately a Serb interpreter had come to do the work; people complained that no one could get transport unless they bought his favour.
Soon after my arrival in Gerdalitza I had to go to the funeral of Sister Fraser at Predeyane, the next village to mine. She had been in charge of a dispensary there and had had hundreds of patients, for the S.R.F. sisters in these outlying places played the part of doctors. There was a large camp of Bulgar prisoners nearby. They were starving; many were dying of typhus. She had run a soup kitchen for them and nursed the sickest of them. Then she caught typhus herself. The S.R.F. doctor came from Nish to give her oxygen, but he had little hope for her. To recover from typhus, he said, one must have great stamina and will to live, and she was exhausted. The S.R.F. had lost a number of their staff in I9I5, both doctors and nurses, through typhus on the top of overwork.
The funeral was a simple ceremony. It was a lovely day-full of the first breathing of spring. The peasants came with wreaths of anemones and asphodel, bunches of scylla, violets and grape-hyacinth and twigs of cypress. Four men carried the coffin up the hill and laid it in a hole that had already been dug, and the people threw in their offerings. Some of them threw apples and one a silver coin. Was the coin the fee for the ferryman, I wondered, and the apples so that she should not be hungry when she had crossed the river? The women said they did not know: it was the custom. The men chanted funeral hymns in Old Slavonic, and the women prayed that the earth might cover and lie closely round the foreign sestra, who had been their friend, for Serbs fear that the unburied rise again as vampires and suck the blood of their kinsfolk. This breath from the ancient world, the world of Homer as well as of the Byzantine Church, was somehow consoling. For thousands of years people had lived and died in the Morava valley, and all that time there had been no break in the ritual for the dead.
The graveyard was on the top of a green hill and looked down the narrow cleft which the river makes here in the mountains. People told me that Sister Fraser had no home and no family to grieve for her. It was not an unhappy way to die. We walked most of the way back to Gerdalitza (about eight miles) as our lorry stuck in the mud.
Lorries were sticking in the mud all the time and breaking their axles in the holes. I was sorry for the A.S.C. men who had to drive them. Many of them had not been home for three years, and they were bitter about being kept in the Balkans. They used to pinch the stores, sell the petrol and spare parts of their cars, and take bribes from the refugees whom they transported, but they were sometimes late with their rations, and they felt the relaxation of effort that the peace was to everyone. "These roads are being the ruin of us, Sister," they said to me, the inference being that they should be sent home to save their morals.
My time was mostly taken up with the foreign relief workers that hurtled either up or down Serbia. Nearly all of them got held up in Gerdalitza and wanted to be housed, fed and comforted. I had camp beds and blankets and put them up either in my room or in Milka's kitchen. I found the numbers of different missions rather bewildering. There were our own people, of the S.R.F., either returning home or going up to Nish, the Scottish Women, the American Red Cross, the Y.M.C.A., two other brands of canteen workers, the Salvation Army and several others. There was an immense amount to be done in Serbia, but I could not help wondering if all this effort was being properly coordinated and directed, and if the authorities would not get rather harassed by seeing a new mission of mercy on their doorstep every day. It was not that too much help was sent to Serbia-but that at the beginning there was no one whose duty it was to find out what the problems were and to see that there was co-operation amongst the voluntary societies and no overlapping. Effort was wasted and talent left idle that might have been used. The S.R.F., concentrating mainly on medical work, was fully employed on the most urgent of Serbia's needs, but it had no jurisdiction over other societies.
My village was a microcosm of a larger world. There was great need of canteens in it, as at all railheads, but everyone wanted to rush to Belgrade and the bigger centres. I wrote in a letter home:- It is a funny fugitive population at this railhead. Everyone bears the stamp of war, war without gusto, heavy and sordid, a continuation of what has been here during all the occupation. The difficulty is to throw off the pall, now that the enemy is no longer here. People suffer from nervelessness and lack of spirit. Everywhere you are hampered by the listlessness of ordicials, lack of organisation, half-hearted work. You walk down the road and find forty men driving stakes into the river, taking days where hours might do-yet on those stakes depends all the transport of Serbia. Until the bridges are mended famine prices and scarcity must continue. The refugees are in the worst case. For weeks they live at the station in cattle trucks, waiting for lorries which refuse to take them. There are among them Greeks, Macedonians, Turks, Rumanians, even Bulgars-all of them Serb subjects. Many were transported by the Bulagrs - others fled when their homes became a battlefield. Now they are all wandering back again without any direction or plan. They oughtn't to have been allowed to move till the train was running. No one knows what they live on. Then there are the Serb soldiers, tramping up from Vranya, struggling home after years of absence. They are terribly loaded, not only with their kit, but with the treasures they have acquired abroad and are loth to throw away-soap, tobacco, sugar, cotton bobbins and all sorts. Their rations consist only of bread. They are very cheerful as a rule: they are going kutchi (home), they say.
Alas, if I had only been here three months ago! Then I could have had, not only a kitchen for the refugees, but a canteen for these soldiers, and for our own A.S.C. men too. But a canteen needs more organisation and utensils than it is worth recommending, for the time Gerdalitza will continue to be the sort of Devil's Cauldron it is now. They say the bridges will be mended in a fortnight, and then Gerdalitza tumbles again into Arcadian peace-no refugees, no discharged soldiers, no British lorry drivers, no merchants, no caravans of ox waggons, no English sestra, no kaleidoscopic foreign missions hustling through-only the gipsies playing their trumpets and drums still, and the mayors and tchinovniks drinking at the kafana, while their babas (womenfolk) spin at home, and the boys and girls dance kolas on the green.
I see from my diary that I started a kitchen the day after I had written this letter. Macedonians were used to eating out of a cauldron and sharing their spoons, I discovered, so I seized some bags of rice and beans and some fat that were labelled "S.R.F. Hospital, Nish," and an old Greek made a fire and cooked them in a large copper vessel he was taking home. Soon we were feeding a hundred every evening and everybody cheered up. It was just after I had started this that a young Greek officer made himself known to me. He had been sent on a Hellenic mission, he told me, to look after his compatriots. His business was to get them farther on their journey, and for this purpose he had already begun bribing or terrorising Albanians to give up their ox carts. I found it very agreeable to talk to him. I was impressed, not only by his perception and understanding, but by his humanity. He took the plight of the refugees to heart. The Serbs had supped so full of horrors that a little suffering more or less did not worry them-but he was not so hardened although he had been a volunteer in the Venizelos army since I9I5 and had been at the front. He spoke French perfectly and seemed a very European figure in those mediaval surroundings. He came from Smyrna and always kept the key of his house in his pocket: one day, without warning, he would turn up there, he thought. Would his mother recognise him? She had been very beautiful-would her hair be white? When I went through the wrecked shell of Smyrna in I929, I thought of this Greek and hoped that he had got back to his home before it had been burnt by Mustapha Kemal.
After he had come we got things into a much better state-two can often do much more than twice as much as one. By good chance the Serb interpreter was arrested, and I found myself in charge of all the transport, and was able to hurry off the women and children, and those who had been held up longest. I was shocked by people's attempts to bribe me for a place on the lorry, especially with sausage which I did not like. The Turks were the most dignified of the refugees-they never asked for anything: when I gave them food or put them on the lorries, they bowed as though they were pashas. They were good as under-dogs certainly, but they had left their mark on the wretched Macedonians, who fell at my feet and kissed my shoes, for centuries of slavery had robbed them of pride.
Milka told me many stories of the Bulgarian occupation. A soldier was killed in a village brawl and she was imprisoned as hostage. She didn't tell me why they had let her go. Probably because she was a handsome woman and had paid the price. She said the worst thing was hearing an old man shouting outside her window. They had tied him to a stake in the river, and for two days and nights she heard him crying "Gospodine! Gospodine!" On the second night the cry grew fainter, and at last it stopped, and she knew that he was dead. Gospodine means Lord, and also master or sir. Was he crying to God for help, or to the Bulgar who had left him there to die? She told me of many other atrocities, but none of them affected me like the old man shouting "Gospodine!"
All Balkan races are cruel. They were trampled on for five hundred years, and cruelty breeds cruelty. I was glad to think that the Serbs had not been allowed by the Allies to march into Sofia and take their revenge. Serbs of Bizerta had expressed to me their indignation at this. It took away from them their joy in the Armistice. Yet the individual peasants did not feel revengeful. They were full of pity for the Bulgarian prisoners who passed through our village on their way to the Lescovatz hospital.
Sometimes these men fell down in front of Milka's cottage. When I ran out and asked the peasants to lend their pots so that we could cook them rice, they did it with enthusiasm. This was the first time in my life I had seen people dying of starvation. Yet Serbia was not a famine area. There was not much to eat but no one needed to die of hunger. We were very near the Bulgarian frontier in the Morava valley. If they had taken away the barbed wire, the prisoners could have got home by themselves in a few hours. Yet they were kept in Serbia to spread typhus and die of hunger. The neglect of them was not intentional-but there was so much to think of in the immediate post-Armistice period, and communications of all kinds were difficult- no posts, no telephone or telegraph, and wireless, of course, not yet in use. I had received no letter since I had left Bizerta, read no newspaper. For me a two-month void seemed very long, but for the Serbs - it had lasted more than three years, so it was nothing to fuss about.
All the time I was at Gerdalitza, peasants came to me to tell me of their ailments. I bound up their sores and gave them some simple remedies, but I was ashamed that I had no medical skill. I had tried to learn some rudiments of nursing beyond the trivial First Aid, but in the hospitals where I had helped in Gravesend at the beginning of the war, I had only been allowed to empty bed-pans, clean tins and make cocoa. The nursing profession is like a mediaval guild-afraid to impart its secrets, except to those who can give up four years to learning them. Some sick women walked for a day and a night over rough mountains because they heard that an English sestra was in Gerdalitza-it was dreadful to send them away.
At last the bridge was mended and I could pack up. I was sorry to leave Gerdalitza. It was the prettiest place I had seen in Serbia. I liked the glinting river and the square, white Serbian cottages with the chimney in the middle, like the houses children draw, and the patches of orchard round them, peaceful as convent courtyards, and the meadows with their white cyclamen and grape-hyacinths, and the hills, and the oxen ploughing and the peasants sowing. There were sheep and lambs too, for the women had somehow kept their farms going and hid away some stock and grain from the enemy. Pigs and chickens ran in and out of the cottages sharing the life of the inhabitants. I used to go to a village on the other side of the river. I heard singing in a house and the soft thud of a shuttle. I went in and found a woman weaving, her mother and three daughters spinning. They were singing the Emperor's Spinning Song. (Magavee found me the words of it when I told her of it later.)
In the evening the girls were spinning. Who has spun the most? Mother's Ruzha has spun the most. The praise of her reached the Emperor, the Emperor sent her a plait of flax. "Here, Ruzha, is a plait of flax for you, spin me tents of it; what is left over, spin with it gifts for yourself. May you wear them out in my palace! May you sleep on my arm!"
Ruzha was cleverer than the Emperor; she sent the Emperor a shuttle. "Here, Emperor, is a shuttle for you; make me a house of it; what is left over make yourself a palace with it. Then I will walk in it and sleep on your arm!"
I was sorry to leave Milka-she had always been kind. The Greek had told me that she was famous in the village for her beauty and easy virtue, and I felt Miss Maw would have been distressed had she known, but we owed her a lot for her hospitality-she wouldn't take any payment, and she had often had to sit in her courtyard when the crowds of our suppliants were very large. She might be a Moll Flanders, but she had been very good to us.
When the time came to go it was difficult to get on to the train. There were people on the buffers and on the roofs and steps of the carriages and in the W.C.'s and in the luggage vans, but the Greek pulled me through a window and at last the train did get to Nish, though it was very slow and we had to stop for two hours to let the down-train pass. It was a single track railway up from Salonika. I could see that it was difficult for the French and English armies to get up to save Serbia when the Bulgars had attacked.
IV. Back to Belgrade
The journey up to Belgrade was very complicated, because we decided to use the steamer up the Danube for part of the journey, and it was thirty-six hours late. We waited for it on a quayside, open to the sky, along with hundreds of soldiers and refugees. There was no drinking water there and the nearest village was two miles away. As we had been batting round the Balkans on our way up from Nish for several days already because our lorries had kept breaking down, we had used up our food. We went to the village and found something bright and yellow that looked like cake-it was maize bread, heavy and revolting: I preferred to starve. I was travelling with Evelina. Evelina was a personality. She was slender, dark and intense, and had a biting tongue. She spoke French exquisitely-she had been brought up in France and was like a Frenchwoman: she had the same personal attitude to everything, with violent likes and dislikes, the same dash of wit and brilliance. I admired her extremely-in any case there was a kind of loneliness and vulnerability about her that would have made it impossible for me to dislike her. But unfortunately she hated me. She had a fine scorn of people who, like me, had had soft jobs in soft places with Serbs in their exile. She had worked at Monastir all through the great bombardments -she was a front-line hero. I don't believe she had been through the Retreat-veterans of the Retreat were, with the exception of democratic Dot Newhall, so high up in the hierarchy of relief workers that I never dared to make a remark about Serbs in their presence, but I can remember talking to Evelina about them and being glad that she was still so fond of them. Some of the workers at Nish were already saying that they had had their bellyful of them. Serbs were better at being heroes than at being citizens, and they showed their worst sides in the chaos and demoralisation of the Peace. But Evelina had sacrificed so much for them that she had a stake in them, and she stuck to them.
I had nothing to do during two days on the quayside, so I wrote up my diary. This is an extract:-
I am sitting by the Danube at Prahovo. It is a lovely day-the river, the trees and flats, and the distant hills opposite, are so softly tinted that they seem unreal. This is soothing after a night in a smelly cattle truck with snoring refugees and processions of insects, phantom or real-a night which the Greek would have called "un calvaire." But one must pay something, I suppose, for a morning opposite Rumania, and one doesn't pay in cash: in fact I have scarcely used money since I came to Serbia. And this is the Danube. What do I know of the Danube? It flows through emptiness in my mind-just as it does here through empty country. I have a few associations with it-all gloomy: of barbarians on its northern shore in Roman times, Goths crossing it in the Dark Ages, fleeing from Huns, French drowned in it after Blenheim, Napoleon a-straddle of it somewhere near Vienna. Has it its legends as the Rhine has, its pageant of historic circumstance as the Seine or Thames? I have no heritage in the Danube-scarcely a memory. Yet I watch it, fascinated. A river is inscrutable. The water that slides past me now, so smooth and so wide, has washed the quays and wharfs of two European capitals and of the Serbs' little Belgrade. And if it were at Budapest when the revolution broke out fourteen days ago, it shows no sign of it on its unruffled surface. It flows on-secret, incessant and inscrutable.
V. Clothes Distribution and the Zadruga Soon after my arrival in Belgrade, six hundred of our Bizerta disabled turned up. We prepared a lodging for them, and were very happy to see them, but next day they had all vanished-had floated either up or down the Danube. The mayors were going to send ox-carts from their villages to bring them home, so we were told. Bogosav was not with them-the weaker men were being brought later. I was sad not to see him for I was much attached to him.
I got hold of some marquees and two Bulgarian prisoners and some Serbian teachers and started a kindergarten in Kalimegdan for a hundred-odd children. We served cocoa and biscuits each morning, and I planned to open them all over the town but got diverted to other work. This was a legacy from Magavee. She had been doing clothes' distribution on a grand scale in remote parts of Serbia-but she had to return to England rather suddenly so left me to carry on.
These distributions were not like the chaotic affairs they had been at the start, when we had had all the discarded wardrobes of England and America to contend with, as well as hundreds of thousands of exquisite baby garments-in a land where there was scarcely a child under four years old. An immense consignment of governmental material had been diverted from Russia, its original destination, and sent to Serbia. This was standardised material, brown cloth, calico and flannellette.
The peasants could adapt it to their needs and make it up to fit in with their national costume. This was an enormous improve ment, but still better would have been to have sent shiploads of raw wool and flax. This could have been rationed out to all and fairly distributed over the whole country, and would have given the women what they most longed for.
Magavee came back much elated from a distribution on the Zlatibor plateau near the Drina. Her interest in old French epic had now been diverted to Serb customs and legends and she had struck gold.
"I asked the headman of each village," she said to me, "to prepare lists of the families who should receive clothing, and to get volunteers to send their ox-waggons to the railhead to transport it to the villages or farmsteads. I had expected large families of ten or twelve members, even after the decimation of war, but in these lists there were eighty and ninety in one family, and some frail old grandmother would turn up with two ox-waggons to receive her dole. Of course I suspected the Zlatibor lists and I asked the headman of the district to let me investigate. He was delighted and told me I would see something unique. He took me along and soon I noticed log cottages with steep wooden roofs peeping out from a shower of plum blossom. This was one of the families of eighty-it was a zadlruga. An old peasant came out of the largest of the cottages and received me with intense interest and pleasure; he was the head of the zadruga with absolute authority over all its members. I asked him how he got his headship. He told us that at the death of his father all the married members of the zadruga had elected him. Each of his brothers on marrying had built himself a tiny log cabin, close to the main house, where he lived with his family and his old mother. But they all had meals together and shared everything in common. He said that every man is trained from childhood for his special duty and keeps it for life; one brother had charge of the orchards, another of the cows, another of the ploughing and so on, so that each becomes an expert. But women's duties change weekly; bread making, weaving, looking after the small children, are too monotonous to be permanent occupations. The women were all under the old mother, who may have been about seventy-five but was full of vigour and with the eye of an eagle.
"A young soldier of this group, who had just been discharged and had been in France, spoke to me in French; it was obvious that he was in some measure of disgrace. He explained that he wanted to break out of the zarduga and be given his share to set up a tailor's shop in the nearest town."
I asked Magavee if she thought that these zadrugas would last, or if they would break up with Western influence. "Well, I suppose," she said, "that they are too conservative. When young men want to adopt new methods and make improvements, it must be quite impossible for them-the zadrugas will never stand up to modern demands. But they have been a great experience in collective effort."
VI. An Orphan Hunt
While I was away in the villages doing clothes' distribution, our plans for the disabled were maturing. A joint scheme was made with Dr. MacIlroy, at that time head of the Scottish Women in Serbia. The Scottish Women had sent out hospital units to France and Russia as well as to Serbia, and their achievement had been remarkable. The British authorities had refused their aid. There was considerable suspicion of professional women in the England of 1914-they were thought of as suffragettes, martyrs from Holloway, women masquerading as men. When Dr. Elsie Inglis had offered her services to the War Office the reply she got was "My good lady, go home and sit still." She returned to Edinburgh and initiated the movement which resulted in the Scottish Women's Hospitals for Foreign Service. Other countries benefited from British conservatism.
Buildings were the great difficulty in Serbia, but a camping site was found fifteen miles south of Belgrade, near the hill of Avala, and Dr. MacIlroy decided to bring up the equipment of her tented hospital from Salonika, and make an orthopedic centre for disabled men there. She had had a workshop in Salonika, where Miss Hill, who had been with us in Bizerta, had directed the making of limb supports, and temporary legs and arms. There was a fine stretch of flat grassland where tents could be set up, and a valley near it where there had been a silver mine worked by the Austrians until the time of their retreat. The place was littered with half-destroyed machinery and plant, but luckily there were a number of wooden sheds, and even an unfinished house or two, where we could set up our workshops.
The Government lent the Scottish Women a hundred German prisoners, and they made the roads and set up the camp. Many of our master-craftsmen came back to us. Brankitsa bought a whole farmyard of animals for flannellette and soap. Avala was ready for half the disabled of Serbia, but not many came. People won't always do things for their own good-many of the men had been away from home for seven years: they were too tired to bother about learning new trades or having limb supports.
If they were lacking an arm or a foot, they felt they could grow a new one-nothing daunted their optimism. The Scottish Women opened dispensaries for the village folk. They also took in convalescents from a T.B. hospital they had in Belgrade. We decided to take in orphan boys and teach them trades along with the few disabled we had collected.
By the time the camp at Avala was in full swing, my brother had to go home. Before he left he made Brankitsa promise to return to England soon and marry him. Maurice was replaced by Major Howie, who for ten years had been in charge of a farm training centre in Nyasaland. He asked me if I would go orphan-hunting. I was delighted -I had come across hundreds of orphans while I was distributing clothes: every village was full of them. He suggested I might bring a dozen. "Why not fifty?" I asked. "All right, fifty," he agreed. In the end there were eighty.
The first place I went to was Grocka, some miles down the Danube. The Member of Parliament for a nearby village was anxious to accompany me on my search. He was a tall, stout man, who looked rather unnatural in an ill-fitting pepper-and-salt suit and stiff white collar. He would have been more at home in the brown homespun of the peasant, I felt. But he was jovial and exuberant. Unfortunately he missed the boat, but as I had spent a week in Grocka on a clothes' distribution, I knew my way about. Grocka was the head of a srez or small department, and we had called in families from all the villages belonging to it, distributing free to I,600 families, and selling (far below cost) to another 700. As the clothing was standardised, it was easily dealt with. The usual ration per family of six was: one pair of army boots, one blanket, one khaki overcoat, one short red soldier's coat dyed, one and a half yards of woollen cloth (double width), fifteen yards of flannellette, three shirts, three pants, two lbs. of soap, ten candles, one reel of cotton, and tape. The distribution had been orderly. The trouble had come-as with all these distributions-in the aftermath. I had gone some days earlier to Grocka to discuss with the mayor and the headmen of the villages the categories to be put on the lists-widows, orphans, disabled men, and people with less than a certain amount of land or stock. The trouble was that the mayors could never resist the temptation of smuggling on to the lists some of their own friends and political supporters. As everybody needed clothing this favouritism awoke pas sionate rage in all those who got nothing.
The first person I saw in Grocka was the old schoolmarm who had helped me through the clothes' distribution. She jumped out on me, waving the broom with which she was cleaning her cottage. People still believed in witches in Serbia (they had never burned them as in other countries), and I wondered what they thought of her-especially as she was unmarried, a thing almost unknown. I often heard of witches, who did harm to their enemies by working on images they made of them in clay, but I wasn't able to pursue this train of thought for the schoolmarm was kissing me rapturously, and had evidently a great deal to tell me. "We have a new mayor now," she announced triumphantly, "it was we women who did it. The day after you left we took our picks and shovels and brickbats and surrounded his house. We shouted for hours, but he wouldn't come out-we would have torn him to pieces. But he has had to resign. Those radical friends of his- the richest men in the neighbourhood, carrying off all that good cloth which England sent for the poor: and the soap and the candles! Long live the women of Serbia! We put an end to the scandal-he daren't show himself now." She glowed with pleasure. I told her of my quest, and she took me to see the new mayor, the creation of the women of Grocka. He was a gentle blue-eyed peasant, with courteous, easy man ners. He took me round to see the orphans of Grocka. I found four living with their uncle, who was doing what he could for them, but he had five children of his own and no wife, and the orphans looked tattered, underfed and dirty. I chose out the eldest of them, a fair-haired boy of twelve, dressed in something green that had once been a curtain. We found three others in a cottage. The eldest was a boy of fifteen- that meant a man in Serbia. He was working for a neighbour and Supporting his two little sisters-this was a group that couldn't be touched But there were some alone in the world, keeping goats or pigs for their food, learning nothing and belonging to no one: they were eager to come to our Colony, and the mayor promised to send them in an oxcart.
The next day the Member of Parliament turned up. He had been delayed by important business. His home was in a village ten miles away. We drove over to it in a springless cart. Our driver was full of spirit, and we rattled from side to side, over a road full of holes. The Member had put on a white waistcoat, and looked more than usually grand and unnatural. When we got to his village he took me to the kafana for lunch. He told the waiters to do their best for the foreign guest, but all they could manage was the usual Serbian paprikash, stew, rather greasy, and very hot with red pepper. I tried to eat with an appearance of appetite, but I felt that something was wrong: my host was not at his ease. Even the excellent local white wine did not help. I had expected to be taken to his home, knowing Serb hospitality, and I asked him how his wife was. "She's alive and healthy," he said grudgingly, "but she's growing old. What will you ? She's growing old." I said that I wanted to meet her, and after the meal he gave in and took me to his house. A pretty brown-eyed woman came into the courtyard to greet us-it was not that she was growing old: she was still in the thirties, but she had a yellow handkerchief over her head and wore a wide homespun skirt and embroidered apron. She was a peasant.
He introduced me to her shamefacedly. "Une paysanne," he said. "What will you?" she said sadly, catching his drift. I was surprised-I had met lawyers and generals, and heard of voivodas (field-marshals), who were extremely proud of their peasant origin and often put on homespun and opantvs when they went home. In the evening he recovered his spirits. He invited the mayor and two other local officials to meet me, and we had supper under the trees: stewed chicken with rice and salad followed by clotted milk. There were signs of the Austrian occupation about the meal as no one had a knife except me, and that was the Member's pocket knife. My host explained my mission to the local dignitaries and told them to send runners over the whole country side so that the orphans could be collected at the village hall for me to interview-he was an organiser, he said. He spoke to me in French before his compatriots, but every now and then there were asides in Serbian. "You can't judge by her exterior," he whispered; "she looks simple enough, I grant you, but they are not God-knows-who, these Englishwomen. Who knows what luxury she is used to in her own country? Who knows what grand house she lives in or how rich her parents are?" There was a great muttering of "Who knows? Who knows?" and "No, they're not God-knows-who," in reply.
During the meal I noticed a rough-looking youth slouching about in the background. This was another sore point-the son of eighteen, a peasant, fit to dig and nothing else. He was about to marry, his mother told me joyfully. "That shouldn't be," his father said desperately, lapsing into Serbian. "Of course I know it shouldn't be, and yet I am obliged to give in. What can I do? My wife is getting old: she has two other children at home. He is the biggest; he has a hearty appetite and she is tired of cooking and working for him. If he takes a wife now she will do all that for him-make his clothes, knit his socks, wash his linen, keep him fed and his house clean. It's practical, very practical and I can't oppose it. But it's a bad custom, a peasant custom.
The French and English are wiser; they do not marry so young. But you are ripe races, while we, we are a green race still. We don't know. Here the peasant marries at fifteen, at sixteen, and has ten or twelve children. What will you? Experience doesn't teach them. If I had been here I would have sent my boy to the Grammar School. But I was away and he was here under the Austrians for four years; all he could do was to dig. I shall send my other boy to school-he will be a doctor, a lawyer, a great monsieur. But for this one it is too late. He is a peasant now and I can't save him. Let him be a peasant. Let him dig. Let him marry. Let him have ten children. I can't prevent it." He mopped his forehead. To fill the gap in the conversation I asked if I could see the bride-to-be. The Member looked surprised at the request and said that she was no particular one. There were several who would do. He and his wife hadn't made the choice yet-the marrying season was after the harvest, in two or three months' time.
It was growing late, the guests went home. The Member of Parlia ment again looked ill at ease. At last he burst out. He had wanted to put me up in his own home-but the Schwaber had taken away the carpets and-he had to confess it-there were fleas in the beds. He had asked a rich neighbour to put me up, did I mind? I told him I didn't, and he took me to a large farmhouse where a couch had been made up for me in the best sitting-room. There were lovely handwoven linen sheets on the bed and striped rugs made by my hostess, a bright-eyed peasant woman. She poured water over my hands out of a copper jug in the proper Serbian manner, and I went to bed.
The next day I found the village hall packed with orphans-all very ragged and with peaked eager faces. The Member and the mayor explained to them the glory of becoming master craftsmen. I wrote down thirty names and ran away quickly to prepare Avala to receive them.
VII. Orphans at Avala and Topchider
Major Howie gave me complete charge of the orphan boys, and after my long spell with disabled men I found it a pleasure to be with children again. I wrote to my sister:- I wish the summer could last for ever. Our valley at Avala is an ideal place for the boys as long as one sunny day follows another. The boys sleep in marquees with the sides up, and their school and workshops are open pavilions. It is very healthy for them. It's true that most of them go sick, but scarcely ever for more than a day, and that happens usually with a change of food. They are not used to such good food as we give them here-cocoa in the morning with lots of milk and sugar, meat every day, butter quite frequently and sometimes fruit or eggs. A small boy wandered up to-day to see if I would take him. His father had fallen in the war, his mother, two sisters and a brother had died, all at one time, of typhus, and left him quite alone. This happened four years ago. Since that time he has drifted from farm to farm, digging or keeping pigs for his bread. I burnt all the clothes he had on him. When new boys come, I go through a certain ritual with them. I bath them in disinfectant, and put them into new clothes made in our workshops here. For many of them this is the first bath of their lives. When they emerge from it, they are so transformed it is difficult to believe that they are the same children. They wear shorts to the knees of good navy-blue stuff, and with their clean shirts and bare legs, they look very attractive. To begin with they walk about proud and awe-struck, as though they had been through a religious ceremony. But this soon wears off and, like most mothers of large families, I find it a great effort to keep my children clean and whole.
Of course they do their own work-sew on their buttons, wash their shirts and pants, set their own meals and rinse out their bowls, and they do a lot for everyone in the camp as well. I was determined that Major Howie's prophecy that I would pamper them should not come true. They have half a day at a trade and half a day at school. The schoolmaster is an enthusiast for their education-few of them can read or write, but they are learning quickly-all except Pero the gipsy boy: he finds letters much too fiddling and pernickety. He makes them as large as his sheet of paper, when he attempts them at all. Brankitsa has to-day bought a cow and a calf, and although we are pleased with the prospect of extra milk for thin orphans, it was tactless of her to make the transaction in the middle of the week, just when I had got the orderly duties fixed up. I change these every Sun day, but after much thought I have put a quaint half-mad boy to look after the cow and its baby. He is blind in one eye and comes from somewhere in the middle of Serbia. He has no one but a sister and an aunt and has wandered up on his own. He agreed with alacrity, but made me promise first not to accuse him of drinking the milk if the cow does not give to my expectations. We have one or two really clever boys, but they are terrible snobs. One we call the Eton boy told me that the peasants when they see lightning think that it is Elijah raining down fire, but that it is really only positive and negative electricity. The schoolmaster is preparing him for the secondary school and taking great pains with him, but I am afraid he will grow up an unconscionable prig. No one seems to sit on conceited boys in Serbia as we do in England-they are taken at their own valuation.
It was interesting living in Serbia-yet I was sometimes sad. An old gipsy woman told my fortune from a pack of cards, but all I remember her saying was, "why are there so many tears, my darling, so many black, black tears?" Once I was crying when the orphans' schoolmaster was giving me a Serbian lesson. I told him I had a cold which made my eyes leaky. "I am so glad you told me," he said joyfully. "I thought that you were weeping. Well, it sometimes happens-it is natural." After the lesson I sat by a pond and suddenly a water-bird rose from the rushes and flew over it, and I thought "there will always be new and exciting things in my life like this bird," and it comforted me.
But there wasn't much time for sitting weeping by ponds, watching water-birds: the boys were a handful. There was one of sixteen whom I caught with a village girl in his tent. The Serbs were scandalised by this incident because the boy boasted that he had paid for his pleasure- prostitution was rare amongst their women. It was usual to leave that to Austrians or Hungarians. I found a job for the boy in Belgrade and sent him away.
Major Howie was very shocked at this. He thought I ought to have kept him and reformed him. Major Howie was a Scotsman and, though reputed to be a stern disciplinarian, he had a romantic heart and would never give up a human being. I liked this generous attitude, but I would not give in because I did not want the younger boys to be corrupted. I also sent away a young tough because he sold our blankets to passing soldiers. Perhaps I was wrong. Theft is inevitable after the long demoralisation of war. A few boys did not like the regularity of life and went back to their pig keeping, but most of them stayed.
Then suddenly we had a cloudburst on Avala-our ravine belched water and tons of mud broke down walls, swept away tents, filled up cisterns and moved bridges. A sick man in the Scottish Women's tents died of shock, and our orphans were temporarily homeless, but we had a sanitary expert on our staff, Miss O'Brien, and she soon put things to rights again. But it made us realise that we must find winter quarters. There was a barracks at Topchider where there were 1,000 German prisoners, due soon for repatriation. The Minister of War said we could have this if we could find him huts for his new recruits. The Minister of Justice flew into a rage and said that it was really his and that he needed it for four hundred convicts. All the relief missions were clamouring for buildings for their pet schemes at the same time, and I felt sorry for the authorities. They were mostly new to their job and many of them had been chosen because their political party or region had to be represented, rather than for efficiency. They were trying to run the whole country from Belgrade; this was undoubtedly a mistake, but they said that it was they who had won the war and they couldn't be sure of Croats and Slovenes, who had been with the enemy. They were distracted by a million calls on their attention, and now there were the benevolent foreigners too. Their tradition made them want to be polite to foreigners who were after all their guests, and guests are sacred to the Slav-so they promised everybody everything and did nothing more about it than that as a rule.
We must have been very persistent because in the end they gave us the palace of Queen Nathalia at Topchider. A palace sounds grand- it was really just a wooden Turkish house, very pleasant and roomy but quite homely. The remove was horrible, but the eighty orphans packed, loaded and unloaded, guarded, cleaned and ran round till they surprised even Major Howie into praise of them. It was October now, and I decided to plant out as many orphans as I could amongst master craftsmen in Belgrade, so that we should have a larger turnover in our Home. As a policy also I thought it good: apprenticeships were the rule in Serbia as in our Middle Ages, and there was need of a new generation of craftsmen. I tramped for days through the dusty cobbled streets of Belgrade, going into every shop I saw. The shops there weren't like ours-they most of them made what they sold.
I wrote this about it: "The first time I took into Belgrade a whole ton of orphans in the one-ton lorry I felt very anxious. But only one of the masters who had promised to take them rejected the goods when brought to his door, and for that boy I found another place after tramping all over the town with him, and into fifteen bootshops."
But the boys often ran back to us. There was Radoye. He wanted to be a tinsmith. I found him what I thought was a lovely place with kind people, but he ran back after three days, pale and shattered. He wouldn't say what was the matter, but when I asked the tinsmith he told me that the boy had refused to eat. Radoye explained to me that the people were Jews and he could not take their food. He shuddered at the thought, and it was clear that he felt it obscene. Although Serbs were not really anti-Semitic, there was something uncanny to them about a different religion, and some of them believed the legend of the baby sacrifice at Passover. Another boy who had chosen to be a tailor felt bored. Many thought this a lovely trade at first superior and clean, but most of them wanted to be locksmiths or work in garages. I fixed up thirty-four of them and got a club going for them in Belgrade. Then two other workers came to Topchider and I decided to return home.
We had a tremendous party with wine for the disabled men and the visitors and lemonade for the children. The gipsies played dances and songs, and there were games and presents for everybody. The schoolmaster, who was usually very solemn, loosened up after his fourth glass and made an impassioned speech. He talked of a country which had sent forth saints and angels as ambassadors to Serbia, but as he called it a peninsula I did not think he could be referring to England and I was not embarrassed.
Being with the Serbs had been an experience unlike any other. For the Serbs were still in the Middle Ages, and it is not often that one can take a leap and live in another period of history. Certainly there was something terrible in it-the violence and belief in vengeance that I had found in Stefanovitch's stories, the fear of witches and vampires I had sensed in all the villages, the squalor, dirt and ignorance. But there had been other things: their golden hospitality for one thing, and their poetry. There was Bogosav and other peasants who had talked to me in vivid phrases. Their history was real to them, and this was of immense importance because it helped them to see themselves as actors in a living drama and not isolated sufferers. Their heroes were demi-gods, alive and present to their imagination. They had music too- their songs were not trivial as ours are. And they had colour and the power of making things with their hands. A good deal of this would go, for it is not possible to remain in the Middle Ages when the world around you is in the twentieth century, but I hoped that they would keep the most precious things-if it were only their pride in their peasant origin, their power to work with one another as long as they remain peasants, their capacity for making a festival out of every occasion, their faith in themselves and their destiny, the spirit in which they keep Kossovo.
VIII. Visit to Hospital in Croatia While working in Serbia I had had letters from my friend the Nador doctor. He had been given charge of a large hospital at X..... a town in the remotest south-west corner of Croatia, shut out from the sea by the mountains of Dalmatia. He told me that the hospital lacked the most primitive necessities-there was no gauze or bandages, no night clothes for the patients: the sheets were all worn out and there was great lack of medicines. Stores had been rushed into Belgrade with out any exact estimate of needs, and I knew that there was a surplus. I got a truckload of stuff together-sheets, towels, dressing gowns, pyjamas, nightgowns, dressings, drugs, some milk, cocoa and sugar, and children's clothes too, as the Doctor had told me that the district was a poor one. The difficulty was the sending of this precious cargo. The railways had a bad name at this time. Whole truckloads were looted. I decided to go myself and see that it did really arrive. This was considered a daring resolve. The truck would go by goods train and be at least a month en route, I was told, and it might be attacked by brigands. As I was not to be put off, the Serb authorities appointed two armed soldiers to travel with me and protect both me and the goods. The truck was dark and draughty, and the rain came in, but I had a camp bed with a straw mattress, and we all three had plenty of blankets and a primus on which we cooked our food.
The first night in Semlin station I was roused by a clanking of chains and a violent push-we had been unhitched and flung down a siding. I ran to the stationmaster. He was distressed. He hadn't known there was an Englishwoman inside it. He had so many living beasts that would die if he didn't hurry them off. "And what about me- won't I die?" I asked. He began telegraphing orders and pulling switches: the truck must be put on again-but somehow it had got lost and in the meantime the train had gone. That was the first twentyfour hours' delay. I got familiar with that sudden clanking sound and violent push and the rush to startled stationmasters, but in the end we got to X.... in five days. One of my soldiers was a Dalmatian, dark and handsome, with liquid gestures-the other was a primitive Serb peasant. The Dalmatian was very protective and courteous. He always divined my needs and saw that the train didn't move while I was satisfying them. In the Zagreb station there was a little place without a door, but he stood in front of it with drawn bayonet, so I was all right. The difficulty was washing, but he brought me a pail of water now and again. The only uncomfortable episode was at Zagreb where we had a long wait. I went to see some friends in the town, and when I came back I found a prostitute in my truck. I told her she couldn't travel with us, but she was saucy and said if I were there she could be too. The Dalmatian smoothed the affair over adroitly-he escorted her, his bayonet drawn, out of the station.
It rained throughout our journey-Yugoslavia had never known so much rain as in I9I9. The Serbs said it was to wash away the blood. It was raining when we arrived in X...., and it rained during the whole nine days I was there. My impression of the place was of a straggling town with hostile mountains behind it. The English largesse made a deep impression on the whole district and put up the stock of the Nador Doctor. It was confidence in him that brought it there, and it was the first and, I think, the only present made by foreign missions to Croatia. The hospital was staffed by nuns and they wept with ecstasy and flapped round me like a covey of birds as bale after bale came into their stores. The patients, who were all in their day shirts when I arrived, looked brilliant in pink and blue pyjamas before I left. We found out the orphans of the district and I gave them clothes. There was a moment of crisis over this. Should the children of men who had fallen fighting for the enemy be included, or only those whose fathers had died for the right by deserting to the Serbian side? When I said that a child was a child the Doctor agreed and threw politics overboard. I also opened a canteen in the school where the poorest children could have cocoa. There was enough to keep it going throughout the winter. The Veliki Zhupan, the Prefect of the Province, gave a dinner in my honour, and there were many healths drunk and speeches made. He was an ebullient, jolly fellow. He said what was most impressive in the whole story was that I hadn't been afraid to travel with two soldiers for five nights and days; no Yugoslav girl could have done this. Actually any Englishwoman would, for to the Serbs we were sacrosanct.
The Doctor was extremely busy-the hospital had eighty beds and he had operations every day, and out-patients as well. But we spent the evenings together. X ..., though it belonged to the westernised Croatia, seemed to me backward, isolated, infinitely remote, like a place that had got lost. I was sure that I would never return there: certain that I would never see the Doctor again. This knowledge gave a special undercurrent to the days I spent with him. The talks we had had a special quality because we knew that they were the last. I was more impressed than ever by his goodness. I wished I could feel that he was happy, but he was still disillusioned-still aware of corruption and dishonesty round him as he had been at Nador. He had imagined his brothers groaning throughout the war, writhing with shame that they were not fighting for Serbia but were on the wrong side, under Austro-Hungary: he found that many had grown rich and had had no desire for the war to end. Doctors had made a good thing out of letting recruits off military service-merchants had made fortunes out of the Government: everyone had profiteered. He was a Serb by race and sympathy and felt lonely amongst these people, though by education he was one of them.
I realised that I had given too much for one hospital, so I put some things back in the truck and went on in it to the chief hospital of the Lika district. This was the only brave thing I did, as I had dismissed my escort and given away my blankets. It was cold and eerie in my van. I spent the night in a siding, too terrified to sleep. In it I wrote a letter to Brankitsa: "I am so glad I saw the Doctor again.... I think his weakness is in refusing to fight melancholy and disillusion. He says if he had had an English education he would have known how to. I think this is a penetrating remark-I do believe we have that fight for Hope if not for Faith more in our traditions. It made me feel I would fight to the end for them myself. But when he's with people he has such a gay manner and is so debonair and charming. With just a little twist he might be a really cheerful person. But he isn't."
1. The American Unit at Petch
In the summer of I920 Mr. Libby, an American Friend, passed through Vienna, where I was working, and asked me if I would go down to Petch in the south of Serbia for a couple of months. The American Friends' Service Committee had a unit there, with the Montenegrins, but they none of them spoke Serbian, and he thought I might bring in the human touch. I set out for Belgrade on July 22nd and had a rapturous reunion with the orphan boys and the schoolmaster, as I passed through. They were horrified when they heard I was going to Petch. "Don't go there, sestro," they implored. "There are horrible mountains there, all stone-they go right up and touch the sky. They are full of Albanian brigands who roll down rocks on to you and kill you if you go through the gorges."
To get to Petch you have to pass over the plain of Kossovo. Serbs who come there for the first time fall on their knees and kiss its sacred soil, and I felt ashamed to be an outsider, but I enjoyed its yellow corn and tall shining maize leaves and the distant mountains. I crossed it in a Turkish carriage. This is pleasant in the heat of the day with its canopy that conceals you from the sun as well as the eyes of men, and one can lie down in it and sleep.
There is no railway over the plain from Mitrovitza, though Petch, formerly Ipek, was till I9I2 an important frontier town of the Ottoman Empire. In I920 it was still-to look at-almost completely Moslem. It had eleven minarets and no Christian church, though the old Patriarchate Monastery is a couple of miles outside it. From the hills above, it seemed full of gardens. There were many poplars in it, taller than the minarets and almost as slender. When you were inside it, it was cool and clean, because there were streams rushing through every cobbled street. On market days it was crammed with mules and ox carts, white-capped Albanians and fezzed Turks selling watermelons, sweetmeats, grain, timber, red leather sandals (which they made while you waited), bowls and belts, and even carpets. The mountains they had warned me about were there indeed, giant rocks that leapt out of the plain, but they were not sullen as I had expected-green trees clung to their sides. Their highlands had never been conquered; they wore a panache of glory and defiance.
I found the Friends living in tents in the garden of a house that had once belonged to an Aga. Drew Pearson, now a well-known American publicist, was in charge of the Unit, and explained to me what they were doing. It all sounded most Tolstoyan. The Austrians had wanted a military road over the plain, and in order to force the Montenegrins to make it, they had burnt a number of their cottages and forced the homeless inhabitants to come down and work for them. They were housed in miserable barracks and left stranded when the war ended. Around them were great stretches of land. The plain had had a bad name for centuries because of the brigands, and had been left untilled. The Government was offering holdings to all families that wanted them. But who can plough without tools and without bread to eat while they are waiting for their harvest? The American Friends had sent their Unit to build villages for the stranded Montenegrins, to help them to break up the waste land, plough and sow it, and to feed them until they could reap their first harvest. It was a very tough job. It meant pulling thorn bushes and dynamiting tree stumps out of the hard ground, sinking wells for water, making thousands of mud bricks, as well as doors and window frames and simple furniture, and teaching the Montenegrin mountaineers to do all these unaccustomed tasks. The Americans were nearly all boys of twenty-two or so, either Friends or Mennonites, a sect that has kept up its old Puritan customs and still live as their ancestors did, keeping the Sabbath and abjuring wine, tobacco, theatres and dance-halls. They were of good, pioneer stock, some of them farm lads, others engineers, carpenters or plumbers. They came from all over the States-some from Kansas, Ohio, Virginia and Kentucky, while others had been raised along with apples (and were as wholesome to look at) in Washington State and the far West. It was a self-sacrificing task. They none of them spoke Serb, they were all of them homesick: they missed the foods they were used to, the waffles with maple sugar, the yams, clam chowders and roast bananas, and the salads made with pineapple and mayonnaise. They were most of them shy, but one of them, called Cloud, was more communicative. After I had been there a day or two he said to me, "And what is your reaction, Ma'am, to this one-horse town?" I said I liked it, but he said these folks got his goat-they wouldn't step on the gas.
They were lazy skunks and mean to their women-they left them to do all the work while they sat pretty. I told him that the Montenegrins were eagles-they had lived free for five hundred years in their mountain eyries; you couldn't expect them to sweat and dig like common peasants, but he wasn't impressed. They talked wistfully -most of them-about how things were back in their home town, or "back where I come from in the Middle West where we have an automobile to every four and four-fifth inhabitants, including infants in arms." It was more honour to them that they stuck in at their hard task as they did. The houses were already going up and the Albanians were bringing down ox-waggon loads of timber felled in the mountains. This was remarkable, as the Albanians in this region had only been annexed to Yugoslavia since the Peace, and hundreds of them preferred the life of the brigand to military service and the payment of taxes to their new overlords. Every now and then shots rang out on the mountainside, or even in the streets of Petch, and we knew that some noble brigand was killing or being killed. One evening two of them jumped over the wall into our garden and frightened our Serbian cook and serving maid into hysterics, but they ran away when they heard the shrieks.
The reason we lived in the Aga's garden in tents was because his house was so very rickety. This was characteristic of Turkish houses in the Balkans. Sir Charles Eliot gives a reason for this in his delightful book,"Turkey in Europe." He says that the Turks were by nature nomads and did not expect to stay long in one place. True, they had been in the Balkans for five hundred years, but they were there as an army of occupation and never forgot that they were really tent-dwellers. The very look of a Turkish house suggested that it was not going to be permanent. On the ground floor there were stables and stores, an outside stairway led to the upper storey, the entrances to the rooms were closed by curtains, not doors. There were holes in the planking of the passages and spiders' webs and swallows' nests in the rafters. No preparation was made for the winter, although that might last for six months of the year. Moreover, none of the rooms had a particular purpose. If you wanted to go to bed, you took a rug and curled up on the floor; if you wanted to eat, a bowl was placed on the floor; if you wanted to write, you did it on your hand. Our Mennonite carpenters and engineers had to do a great deal to the Aga's house to make it habitable for the winter. But the interiors of some of the houses I visited were delightful. There was no furniture in them, except divans with rich carpets thrown over them and a shelf on which there were copper pots, glowing against walls washed whits or blue. It seemed luxurious for tent-dwellers. But after all, in the Grand Vizier's camp at the siege of Vienna, the tents were of green silk, and there were carpets, pea cocks, monkeys, and flower gardens, rare Oriental foods and luxurious seraglios.
In spite of the Puritanism of the American boys, we had a gay time in the Aga's garden. Pearson was a man of the world, and a bright American woman had somehow turned up to play hostess to the Unit, while their regular housekeeper was on leave. She wasn't young, but she was still glamourous. She told me that she spent two hours every morning massaging her face: she had a lovely complexion, quite apart from the cosmetics, still uncommon in those days, which she used with great skill. She told risque stories at table about the private life of Presi dent Wilson and the night clubs she had visited in Paris and made the Mennonites blush and look at their plates, and she got up dances at week-ends for all the notables of Petch, with gipsy bands, and torches hanging from the trees, and plenty of plum brandy and wine.
II. Montenegrins and Turkish Harems
I wanted to make a card index of the Montenegrins for whom houses were being built, so I visited them in their hovels and heard some terrible stories. They had all been in Austrian labour gangs, children and women as well as men, with no payment except food. One woman had lost all her five children, her two daughters dying while at work on the road. Another family was buried in a snowstorm, all except two children who were sent to the orphanage which the S.R.F. had opened in Petch. They talked of the huts they had lived in in the mountains as if they had been a garden city, though the Serbs told me that Montenegrins carried up earth in sacks so that they could plant a few potatoes in their eyries. Apart from the Austrians, poverty had driven many families down into Petch. Soldiers home from the war could not face naked stone after all they had been through.
I had a curious experience with one of these. He asked me to see his sick wife. He was not the heroic type of Montenegrin-I had seen these about, tall, with blazing black eyes and fierce moustaches, wearing embroidered waistcoats and yatagans in their multi-coloured belts. He wore shabby army clothes, was undersized and drooping. His name was Milan. When he got home after the war he decided to bring his wife and baby down to Petch. He sold his cottage and left his brother Jovan to follow with his horse and his savings-2,000 dinars, partly in gold. Jovan set out on the feast of Sveti Ivan, the saint of their slava, but as he passed through the mountain gorge near Petch he had been fallen upon by brigands, who had killed him, stolen the horse and the money, and thrown his body into the stream. This was ssudbina (fate), but the worst was that his wife had been taken very ill and could no longer feed her baby.
They were living in one room in an old Turkish house, which was even more flimsy and dilapidated than our Aga's mansion. There were a dozen other families there. I followed Milan up the outside stairway into a miserable kitchen, where there was not even a stove, only a hole in the floor with a cauldron hanging above it. Milan's wife was lying on a straw mattress. Her hands were as thin as birds' claws, her cheeks hollow and her eyes bright with fever. A baby lay in a cradle beside her-a lovely infant of seven months, still fat and dimpled, though Milan told me that he had had no nourishment for some days. The mother's breasts were dry. The child wailed, but with Montenegrin obstinacy refused to be weaned. Milan wanted me to find a wet nurse.
I went to the Mayor. He shook his head, but said he would make inquiries. I went to the police and to the priests-I would have gone to the Patriarch if he had been there. In the end a wet nurse was found, but she was a bulla (a Turkish woman). My heart sank, but I took her to the Montenegrin house. I left her on the verandah and went into Milan's kitchen, saying with forced brightness, "I have found a wet nurse for your baby, Milan. His life is saved. She is outside, if you want to see her." He came back, clouded. "But she's a bulla," he said. "I can't give my child to a bulla." "You prefer him to die?" "Wait a moment," he muttered, "I will ask." He opened the door and in a second the room was full of excited women, all gesticulating and shouting at once. "He can't give his baby to a bulla, sestro, it would be a sin." "But she is a good woman," I said, "and clean, and she's got lovely milk, for her own child has just died, and she lives in a nice house with carpets in it and a garden round it." "It is true, sestro. The Turks are much richer and cleaner than we are. But it is the Faith. The child will go to Hell if he takes the bulla's milk. Let him die, let him die. What does it matter?" "This is woman's talk," I said, turning to the father and betraying my sex in my despair. "This is foolish woman's talk. You are a man-you have seen the world. You have fought in wars and sailed beyond the seas. You have been blessed with wisdom and intelligence-you know that the bulla has been sent to you to save your child." Milan hesitated a moment-then he squared his shoulders, lifted his baby out of the cradle and carried him out to the veiled woman, who was still standing, motionless, on the verandah.
A few days later Milan's wife died, but the baby survived, and after some weeks became the pet of the S.R.F. Orphanage.
The Americans had a dispensary, run by an elderly woman doctor from the Middle West. She was a homoeopathist and doled out pills in a manner that much impressed the Albanians and Turks who formed the bulk of her patients. Their own methods of healing were mostly confined to wearing texts from the Koran next whatever they believed to be the source of their illness. I used to interpret for her sometimes, though I wasn't sure if the pills were more efficacious.
Moslems often invited us to go into the harems to see their wives. We had to take a Turkish gendarme who knew Serb with us, as interpreter, and hide him behind a curtain. Often the trouble was that the woman had not yet had a child. "She's afraid I will divorce her," the husband would explain. The doctor from the Middle West used to recommend a sea voyage. As the inhabitants of Petch had never heard of the sea, I translated this as a month at the "baths," for there were good baths in the neighbourhood. Often the women were consumptive because of their confined lives.
Once we went into a harem on the feast of Bairam and found all the women hideously painted, not only with henna, but bright green, and their eyebrows charcoaled so that they met together. They were chattering like cockatoos. It was repulsive. I was sorry for the children brought up by these wretched women, who were kept like animals in cages. Kemal Pasha had not yet torn away their veils and set them free. And even to this day the Old Turkey remains mummified and embalmed in Yugoslavia, as though for the benefit and the warning of students of the past. The Serbs treated their old oppressors with a kind of amused tolerance, and the pious among them preferred to remain where they could practise their faith and customs, rather than return to their motherland and be reformed. Already in I920 their lands were passing into the hands of their Christian rulers. They were not taken from them by force, but the Turks had to sell them since they could no longer exact feudal dues and service from the rayah, and were too grand to dig themselves. Moreover, they lacked the cheap labour that every Balkan peasant has in wife and daughter.
In Skoplye and Monastir one could see former effendis and agas driving cabs or selling sweetmeats in tiny shops. They were still haughty and dignified though a little shabby. Many became gendarmes. I used to have discussions with our gendarme-interpreter on the position of women.
He told me that he had sent away his first wife after the marriage ceremony because he didn't like her face-he had not, of course, seen it before. "Why don't you choose your own?" I demanded. "That would never do," he replied. "I wouldn't know how to choose. I would be carried away by some foolish prettiness. No, my mother knows best -she made a little mistake that time. No matter, it was soon rectified." "But your present wife is always ailing," I said, for she was one of those we visited. "How often does she go out?" "Why, two or three times a year," he said, surprised at the question. "But don't you know it is bad for her to be sitting all day-that she needs movement and air and change of scene. She has her veil, after all." "A veil is not enough, sestro-I can't trust her. Besides it would dishonour me if it were said that my wife was always gadding about the place." "But we go about quite free," I said, "and it's all right." "That's not the same, you are half men. Our women are different-we can't trust them out of our sight, and we can't trust each other where women are concerned." "Is that why your houses turn blind eyes to the street and your gardens have high walls and huge doors barred with iron?" "Of course-and tell me, you who go everywhere. My brother's wife, is she pretty? Has she as good milk for her baby as mine?" "Why don't you go and look at her if you are so interested?" I said. "If I looked at my brother's wifc he would have to kill me," he said solemnly. "He would be dishonoured. I would do the same in his place." "To hell with honour," I said. "You told me yesterday that it worried you to see your mother ill, but you didn't mind a bit about your wife, because you could get another at once if she died. Now you are ready to kill your brother for her sake." "Not for her sake, sestro," he said patiently, "for my own- for my honour."
Before I had lived in Petch I had had a certain respect for Moham medanism, but now I felt that Moslems could never advance beyond a certain limited stage of civilisation because of the degradation of women. I did not know that soon the veils would be torn from their faces and their barred doors battered down, both in Asia Minor and on the steppes of Siberia and Turkestan, though not in Yugoslavia.
III. Excursion into Montenegro
The black mountains that loomed up so near us had a strong fascination, and I once went a four-day expedition into them.
We passed the Patriarchate Monastery and saw the stables where Dot Newhall had spent a night on the Retreat, and the close where she had hung up her washing, to the scandal of the monks. We came to the gorge and began to climb the narrow path along which hundreds of thousands had passed less than five years before. I thought of Drago, ill with typhus, driving the mule that carried his precious books, and Bogosav and the hundreds of others who had described to me the martyrdom of that journey. There was no sign of it now. The mountains were free of snow-the stream that dashed through the gorge was green and clear, feathery acacias and ash trees clung to the sides of the rocks and high up one caught sight of meadows, where very white sheep were grazing in charge of Albanian shepherds dressed in white homespun braided with black. "Look," said Mirko, our Montenegrin guide, in a hoarse whisper. "There they are, the devils-brigands all of them. Let us keep close together. They daren't attack when they see a lot of people." By this time we had become a long caravan; merchants were lashing mules laden with watermelons, paprika, tomatoes and kegs of wine, the treasures of the plain. All were anxious to keep close and pass the danger zone as fast as possible. I was on a pony, but when our path mounted away from the stream, he terrified me by walking at the outer edge of it-a false step and we should have both rolled down the precipice. Mirko assured me that the beast knew best, that their packs were often so huge that they would strike the rocks at the other side of the track unless they went at the extreme edge. The French had lost many mules on the Retreat because they loaded them up too much. It was at this point that Novitsa stepped out of the procession and began to lead my horse. He was fair-haired and blue-eyed and dressed in the uniform of a Serbian gendarme but, in spite of all this, he was a Montenegrin.
We began to talk about the brigands. "I ought to know all about them, sestro," he said gaily, "for I was a comitadji myself for three years. I know all the hide-outs in these mountains and all the secret fords. That's why they made me a gendarme-we're in great demand for the service. You see, we Montenegrins, we have always been an independent people. When we get higher up you will see a fort. The Turks built a ring of them round the highest peaks of our country, and inside that were the Haiduks whom they never conquered. My ancestors were free men, and when our King Nicholas betrayed us and invited the Austrians into the country I left my home with my comrades and lived in the forests and the holes of the rocks, and was as free as they had been."
"But wasn't it difficult in the winter?" I asked. "Oh no," he said, "the winter was best of all. We built ourselves huts-we knew no one could get at us as long as the snow lasted. We had great stores of sheep and cattle from the summer raids-we killed them off because of lack of fodder, but the ice kept the meat good. There was plenty to do in the winter-trees to cut down for firewood, harness to repair and sandals to make. We had hides from the oxen-untanned, of course, and rather rough. We used to carry down the wool from our sheep at night for our womenfolk to weave into cloth for us. The worst time of all was the spring. Then you are lucky if you don't starve. Stores begin to run short, but the rivers are too swollen to pass." "Do they take the bridges away at the ice-breaking as they do in Russia?" I asked. "Bridges? But my God, sestro, the comitadji can't use bridges. They are too well guarded. There are about two months of that, and then the rivers go down and we pass over our secret fords. The leaves come out and conceal us on the forest slopes. A gorge like this is the best of all. We often operated here. You see, the Austrians had to pass this way- it is the only track into Montenegro from the East. All their stores came this route and their ammunition. We did some good work in this valley. Twilight is the best time. You can creep down those mountain sides then without being seen, and we were all good shots in my detachment. Of course, we couldn't tackle them when there were a lot together, but they were careless, and often a few got behind the rest. And there were traitors amongst our people who traded with them-it's sad, sestro, but it is true. They suffered heavily when they passed along here with their flocks and herds. It was the animals that we were after-not small beasts like those"-he looked scornfully at a herd of wild-eyed goats that were crushing each other to get past us-"but bullocks and sheep and, above all, horses." "On the whole it wasn't a bad life?" "No-not on the whole," he replied reflectively, "except for one thing, and that one thing essential-. bread. I have known many lives lost for the sake of a sack of flour. Disguise yourself as you will, they capture you when you come down to the market to haggle for grain. That's how we get them now, you know. Of course, we had peasants who helped us, but they were poor themselves, and it was risky for them."
When we came to the top of the pass he said good-bye to me, explaining that the next valley was a danger zone for him. "I once had occasion," he said, "to burn down a house there. A woman of my family, a cousin, had given herself to an Austrian and they were living together." "So you killed them and burnt the house ? " "Not the woman," he said, crossing himself in horror. "I left her for God to punish, but the Austrian and her father, and now the relatives want to avenge him. It's the blood feud, you know. But come to my hut on your way back, sestro. There is excellent fish in our river: I will give you a fine meal." "Bread too?" "Yes," he said reverently, "bread too."
It began to rain and we were glad to come down into a valley and dry ourselves at a Han, as the Montenegrins call their inns. It was just a log cabin with a steep thatched roof. There was no chimney, and when we went into it we could scarcely see for the smoke, but at last made out a young woman stirring a cauldron that hung over the fire in the middle of her mud floor. She was very pretty, with a clear skin, delicate features and bright black eyes. She made us a soup and an omelette and gave us straw mattresses to lie on. She was a widow-her husband had fallen in the war, but she was not going to marry again, she said, because she had three children and a new husband is never good to his step-children. That was why she kept a Han and that, thank God, made her independent. And her eldest son said she mustn't marry again and he was eight and would soon be earning his keep.
After the Han, our track was very steep and to right and left and in front of us there was nothing but naked rock. On the whole I was not sorry when we got back to the rich plain of Petch.
IV. A Cambridge Student
My thirst for the mountains was not quenched by this expedition, and on Sundays and feast days I used to go with Dimitri up to the high meadows on the left of the gorge. Dimitri had come as interpreter to the Unit on my recommendation. I had met him the night I had stayed at Mitrovitsa before driving over to Petch. I was walking along the village street when a young man hailed me in perfect English. He had read a booklet of mine on the Serbs, he said, and wanted to discuss it with me. He was a handsome young man with a clear skin and dreamy brown eyes. He told me that I did not understand his people- on the one hand I was romantic about them, and on the other spoke of them in a condescending and superior way. I was much intrigued by this bold criticism on the part of a stranger, and we had a long talk. He told me that he was studying at Cambridge-he was one of the hundred and eighty-four boys who had been brought over to England by Dr. Seton Watson and Mrs. Carrington Wilde. I knew Mrs. Wilde, an Irishwoman of great energy and romantic enthusiasm, and had heard of the great obstacles she had had to overcome. One of these was economy, the other the theory that life in England would be too comfortable for unsophisticated Serbs, that they would be ruined and spoiled by it, and unable to assimilate modern ideas. (The same sort of arguments are brought forward to-day against educating the natives of Africa in science, as though it were ideal to keep them in primitive ignorance, and we had the right to deprive them of the advance in knowledge and control of his surroundings mankind has made.) Mrs. Wilde pointed out that the French were already putting us to shame by educating 2,500 Serbian boys in their lycees. She had gone round the country raising funds and getting houses lent, and had found many en thusiastic collaborators. Another notion she had had to fight was that the Serbs would be wild and destructive. As it turned out, they were much less so than English boys-probably because they belonged to a nation of craftsmen, and had been brought up in homes where respect for material was inculcated from babyhood.
Dimitri had been a student in Belgrade and had been mobilised in I9I4. In spite of wounds and typhus he had survived the Retreat, and spent the rest of the war studying literature in a peaceful college close at Cambridge. He was intelligent and had an individual approach to life which interested me. When Pearson invited him to Petch he came willingly, although he had told me that the only place where he felt real harmony with his surroundings was in his peasant home in Mitrovitza. But even perfect harmony becomes monotonous to an educated man in a village.
It was with difficulty that I persuaded Dimitri to come up the mountains with me. Though he looked a gentle, dreamy Slav, he was a realist, and he came unwillingly. First, it was a sweat to get up such high mountains in the hottest month of the year; second, it was dangerous because of the Albanian brigands; and third, we might get lost. But when I had dragged him up five thousand feet he couldn't deny the extraordinary exhilaration of it. The air was wine, and we had the whole shimmering plain infinitely far below us. We had scrambled up over slag and falling rocks and through pathless bush, but what Dimitri disliked most was the open spaces of meadowland. He ran quickly from tree to tree with the speed and grace of a roebuck, taking cover, he told me, from brigands. "It is all right for you," he explained, "because Albanians never kill women, but it is selfish of you to bring me here because I am fair game and have no gun. Besides, I was wounded once and my leg hurts me." I felt remorse when I heard that, and we hid in a copse of mountain oak and acacia trees, which he called a gipsy house, and drank wine and ate the meat and rice rolled up in vine leaves, and the watermelon we had brought with us, and he was happy again. "How did you get your wound?" I asked. "It isn't very interesting," he said. "It was after the Bulgarian attack on the Eastern front. One night the commander of our platoon ordered me to take a trench. Like most students, they had made me a sergeant, though I was quite inexperienced, because they were so short of officers. It was impossible to take the trench-we were hopelessly outnumbered. 'Do you mean make a demonstration?' I asked. 'No, take it,' he said. Then he asked my name and said he knew it-that was a trick, of course, to put me in a good humour. So I told my men to stick their bayonets into their rifles and steal up in the dark. What do we do next, I wondered, when we had got there-shout hurrah and rush, or is it too soon? I told a man to start machine gunning-then the Bulgarian ra-ta-ta-ta began. Suddenly I heard somebody shouting. Who is that damn fool, I wondered: then I realised it was myself. I was wounded in the leg. I did not feel anything, but I couldn't move. I would have died there, but a soldier to whom I had once given my pocket knife (and I didn't want it, I had another) carried me to the rear. 'Who is this?' said the commander, and heard the same name he had heard a few hours before, but he didn't know it this time. 'All right,' he said, 'carry him to the First Aid Station.' We gained our freedom in the end by fighting, but at the time it seemed a series of hopeless tasks, a vast, shapeless confusion, where nobody knew what he was doing. You act because you are afraid not to. You don't remember why you are fight ing-evcrything is blurred. The danger you are in is what you are conscious of-you feel yourself a target, terrifically exposed. Besides that, there is the feeling that you don't want to let your comrade down. That doesn't always operate, but it's the highest point you achieve.
"In hospital I was infected by typhus-it was a filthy place, and the living lay among the dead. I was unconscious most of the time, but I remember a lovely dream I had. I said to my mother, 'we are fighting against the Austrians and the Bulgars.' But she said, 'my son-that is only an allegory your father has told you.' I felt happy then and from that moment I got better-well enough for the Retreat."
That made me realise the associations these mountains had for Dimitri, and I felt remorseful again. We read from the books we had picked up in the Unit's library-Oscar Wilde, which I, unlike most English people, enjoyed, and which he, unlike most foreigners, despised, but which I agreed was most unsuitable for that intoxicating air. We tried Browning: that was better; and then Isaiah. That suited the altitude and our mountain mood best of all. Dimitri, though a pious mem ber of the Orthodox Serbian Church, had never heard of it before.
When we got down in the dusk into the gorge, we heard a throb bing sound. It was as though someone were driving an engine somewhere on the cliff face. Looking up we saw, on a ledge of the rocks, an eagle beating its wings. In another moment it soared into the air and flew out of our sight.
V. Salonika
Pearson asked me to go down to Salonika to get their stores through the customs and to buy them oil and other goods. I spent a rather miserable ten days there, struggling with forms and officials, and hampered by the fact that the Moslems had their shops shut on Fridays, the Jews on Saturday and the Christians on Sunday, and I did not always guess the religion of the shopkeeper right and went to them on the wrong days.
I wrote in my diary-"there is something undignified about such a motley population as this. The place does not belong to itself. There are Jews, Greeks and Turks, and the remnants of the war influx. The people live in hovels under the fortifications and their streets are like moun tain mule-tracks. Their houses look temporary, as though they were bivouacking like bedouins and were expecting something else. A terrible wind blows, bringing the dust of the desert that surrounds Salonika, and the brown hills round it are dreary. At sunset you forget this if you climb to the fortifications above the town. Then you have the splendid gulf and the town with its red roofs and minarets and white buildings and bits of green-the fig trees and planes and vines that grow in the gardens-and in the distance the desert hills turned into purple clouds, and very far to the right, the white top of Olympus. . . . The desolation of the burnt port of Salonika is terrific-just a few broken walls and dust, dust like the sand of Sahara. I hadn't expected it. There is dignity in it-it seems the epitomised memory of all the tragedies of the city-the massacre of Theodosius (because they complained of his tax-gatherers), the attack of the Saracens (who sold 20,000 of their young people into slavery), the devastations by the tribes of the North, and then by the Turks, and after that the succession of fires and plagues until this greatest fire of all. It is remarkable to see Greeks all round one-all like the Greek officer at Gerdalitza. I have never been in any place that seems so old-for not even Rome and Utica and Carthage seem so old. I can imagine the apostle Paul breaking into it-feverish, fiery, impatient, terrifically convinced. In these days of bitter hatreds, his internationalism is a challenge. 'He hath made of one blood all the nations of men.' Even Isaiah did not get to the 'one blood' conception. The Gentiles come, but only to make the glory of Israel greater. They are still outside."
In 1920 there still hung over Salonika the disillusion of the war when, for nearly three years, it had been like a prison camp for half a million Allied troops and infected most of them with malaria. But when I returned to it in 1929 it had been rebuilt and become the most brilliant city in Greece.
VI. Permanent Work in Yugoslavia
On my way back to Vienna I visited three of the permanent monuments to British relief work in Serbia-the S.R.F. Orphanage in Nish, Dr. MacPhail's Hospital in Belgrade and Margaret McFie's Blind School in Semlin. I saw these places again in 1929 after a journey through Macedonia, where I was sent to make a report on the Imro brigands and the causes of Macedonian discontent, and my impressions are rather of the later visit than the first and it is those that I will record.
The orphanage at Nish was in a fine building especially designed for its purpose and built out of S.R.F. funds, and was for fifty boys and girls between the ages of five and twenty. It was run by Miss Maw whose vivid smile and quaint, gay manner had so much impressed me when I took over from her at Gerdalitza. She was helped by one or two other English women. The orphanage had a high reputation and was the only co-educational Home in Yugoslavia. Many of its boys and girls went on to the university and technical schools, but they used to come back to it for their holidays, for they regarded it as their home. The English women who ran it had a great influence in the region of Nish and were consulted by officials on all sorts of problems. Mrs. Carrington Wilde visited it every second year and brought it all the support it needed from the English end. Dot Newhall used to go out and camp with the children in the hills above Nish in the summer holidays. It is a striking illustration of the prestige English women had gained for themselves in Serbia and also of the paradoxical gentleness of Serbian boys that the Home and camping holidays should have been run without the help of men-teachers.
After working with the Friends in France, Dr. Katharine MacPhail had gone back to her Ser-rbs and worked with the S.R.F. in Corsica and then in Salonika. She got up to Belgrade immediately after the Armistice and found the problem of unattended sick children there so terrific that she opened a hospital for them in an abandoned military hut. She did this as a free-lance, as an act of faith, but she soon received help from a dozen voluntary societies, notably the Save the Children Fund, and in 1921 bought and moved into a proper building and received a regular grant from the Yugoslav Government.
I was struck by the atmosphere of this hospital; though very orderly it was more informal and human than in most of our hospitals at home. Dr. MacPhail had a thousand difficulties to overcome, but she had the confidence of the Yugoslavs and the devotion of the people who worked with her. In 1934, as other children's clinics had been established in Belgradc, she sold the hospital to the Yugoslav Government and with the money built a Home at Sremska Kamenitza for children with tubercular diseases of the joints and bones. Here she remained until taken prisoner by the Italians in April, 1941 She was subsequently released and returned to Scotland, where she was able to tell us the record of her hospital. It had been the first and only children's hospital in the whole of Yugoslavia. It had had fifty beds and a large out-patients department. Altogether by 1934, 170,000 children had passed through it either as in- out-patients and hundreds of Yugoslav girls had received in it their training in the nursing of sick children, under the supervision of herself and her British sisters. The Home at Sremska Kamenica was even more ideal as it had been built specially for its purpose. As it was on the direct line of the enemy's advance, the children had to be sent back to their homes in April, 1941 (After the war she hopes to return to Yugoslavia and continue and extend the work for tubercular children.)
Dr. MacPhail has sometimes been attacked for devoting her talents to a foreign people. A Scotsman said recently, "There are terrible slums and poverty in Scotland. We are a small nation-there are only five million of us. We must conquer our nostalgia for foreign countries and stay and clean up our own towns and villages." But Dr. MacPhail felt herself an ambassador to those who are untouched by our official representatives, to the common man of Yugoslavia, the picks and hoes of the old Karageorge ballad, and she would not leave them.
Margaret McFie was also a Scotswoman in origin and she too made a permanent contribution to the Yugoslav social service, by creating its first Blind School. The nucleus of it had been formed in Bizerta. Ramadanovitch brought out the equipment and the school was reconstituted under his directorship at Semlin. After some years it made a profit out of its industries: basketry, shoe repairing and opankamaking. A printing-press was set up, run by the blind themselves and produced braille books for the whole country. Two hundred men blinded in the war were re-educated-many of them were later established in a successful community, each with his house and garden at Novi Sad. By 1930 the Semlin Institute was transformed into a Blind School for children. Sir Arthur Pearson and the British gave the first help to the scheme, but it was a gift of $3,000 from an American donor that set it on its feet.
Americans were exceedingly generous in their gifts to Serbia and yet they did not leave as much trace in the country as they had hoped to do. I asked Magavee, who worked for a while with the Serbian Child Welfare Association of America, why they did not achieve more. "I think it was," she said, "because their ideas were too grand: Serbia was not ready for them. They came over in I9I9 and 1920 with high hopes and plans for setting up a model Child Welfare Service all over the country. While they were on the Atlantic they decided where all their centres would be. They drew red and blue circles on their maps and plotted the whole thing out. They intended to have ten different centres with outposts dependent on them, clearing-houses for aban doned children, model orphanages, Infant Welfare Centres, even Voca tional Guidance Clinics and Homes for the deaf and dumb-they forgot nothing. But they were dissatisfied with the buildings which the Serbs gave them. Their workers did not learn the language and were unable to give the personal touch without which nothing goes in the Balkans. They were a disciplined, well-trained body, but when their scheme collapsed they did not know how to take up something else: they were not adaptable. I must say they did very good work in setting up clearing-houses of destitute children in outlying centres. After a while relatives turned up and adopted the children-but it tided over a crisis. Other Americans did valuable emergency relief in remote parts of the country like the Sandjak of Novibazar and Bosnia. And there were two excellent orphanages supported by a private American donor, John Frothingham. But on the whole they were disappointed. The trouble was they wanted to do things too much as Americans, and the Serbs were bursting with energy and national pride and did not want anything imposed from without." "The Americans had at least a wellthought-out scheme to their credit," I commented. "We English are often muddle-headed in our relief work and act as the whim takes us. We haven't shaken off the Victorian idea of social work, which is rich people doing good according to their lights, endowing a hotch-pot of charities like the Baroness Burdett-Coutts: a ragged school here, a donkey home there, some useful pioneer projects like workman's flats, with churches and bishoprics to make weight. But of course the Belgrade Government was quite right. In any case they probably thought that charity, national or foreign, should not usurp the duties of the State."
Later on Dr. Stampar, as Minister of Health, established an excellent Child Welfare and Public Health system throughout Yugoslavia.
---
BOOK PICTURES:
From North Africa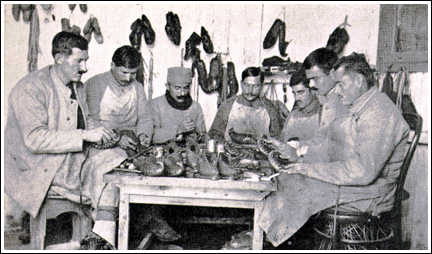 Ben Negro, 1918, Disabled Serbs making opankas.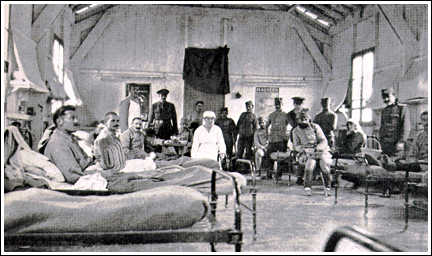 Ben Negro, 1918, Paralysed Serbs in one of the huts.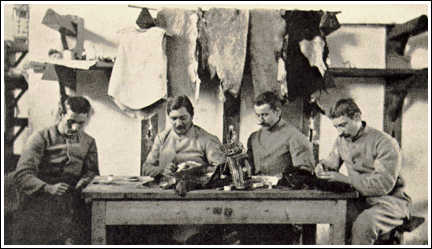 Ben Negro, 1918, Making leather waistcoats.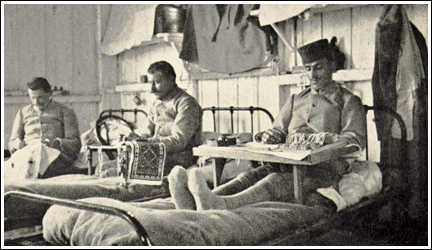 Ben Negro, 1918, Serbs in bed at bead work and embroidery.
From Serbia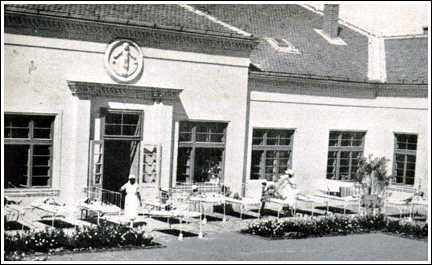 The Anglo-Yugoslav Children's Hospital at Sremska Kamenitsa.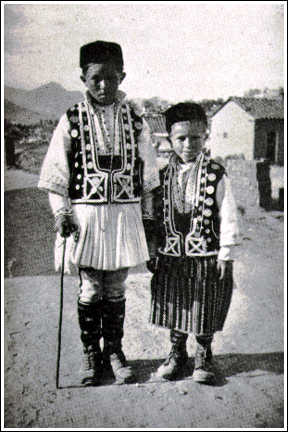 Two Prilep boys (South Serbia).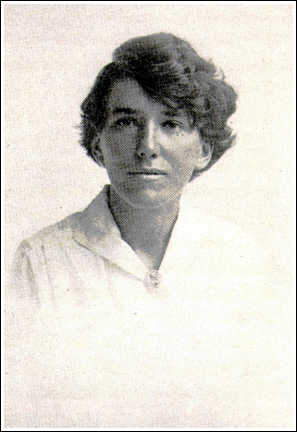 Dr. Katharine MacPhail.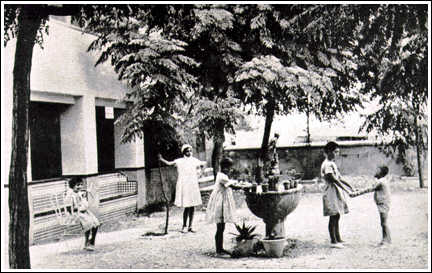 Children's Hospital at Alicante.

A little patient at the Murcia Children's Hospital.