| |  ‍FUND BLAGO, USA - SERBIA |
| --- | --- |
BLAGO TEAM IN GRAČANICA
SEPTEMBAR 2021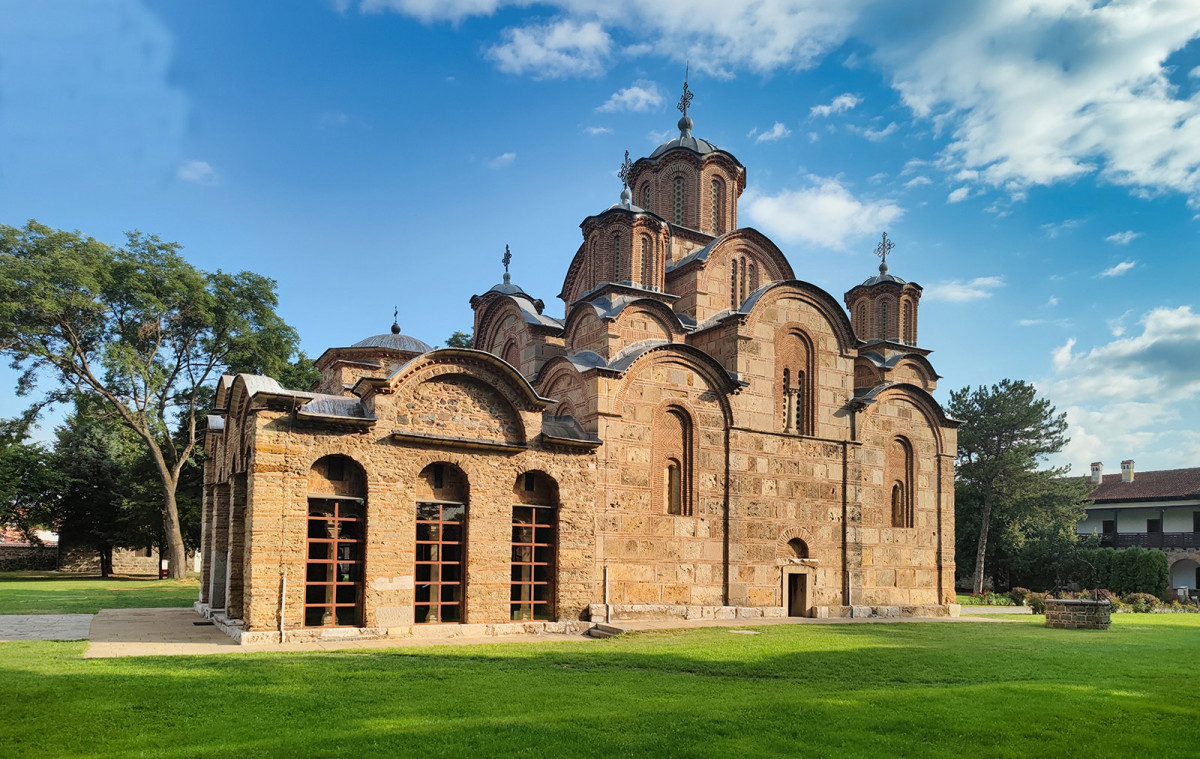 ---
Gračanica monastery, near Lipljan in Kosovo, is the last monumental foundation of King Stefan Milutin. Built on the ruins of the former Church of the Holy Virgin, the monastery was completed in 1321 and dedicated to the Annunciation of the Holy Virgin, subsequently re-dedicated to Her Dormition. On the western wall of the southeastern chapel, the king's charter is written, including the following words: "I have seen the ruins and the decay of the Holy Virgin's temple of Gračanica, the bishopric of Lipljan, so I have built it from the ground and painted and decorated it both within and without".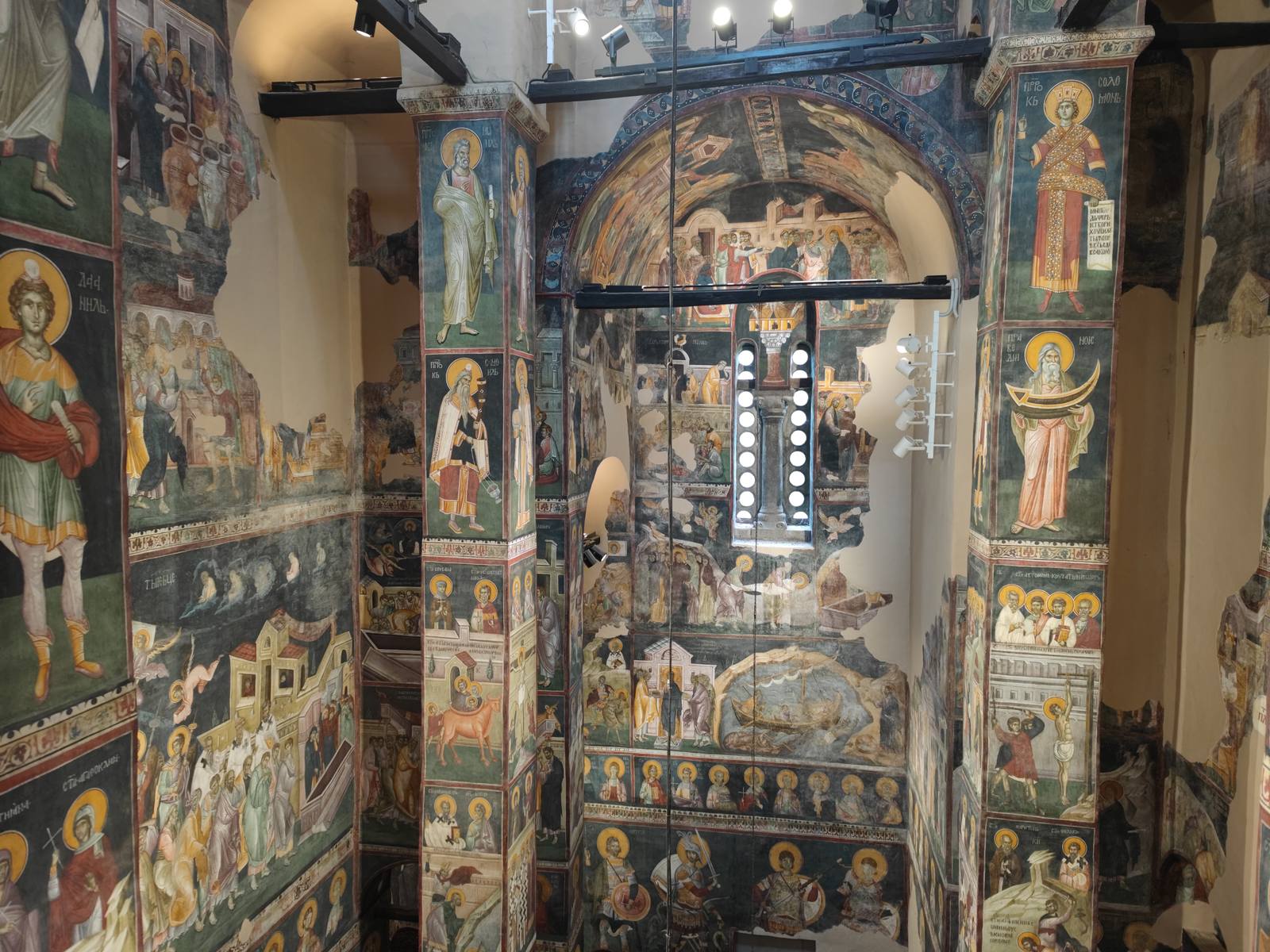 ‍
When the BLAGO Team was in Gračanica in June of 2003, we created the first digital collection of the monastery, documenting the architecture and interior decoration of the church in its entirety.
At the time, digital photography was still in its inception, and the importance of the monastery in Serbian heritage and culture warranted another expedition with the latest photo and video cameras, 3D cameras, and drones. Also, the recent cleaning of the frescoes (completed in 2018) provided an additional impetus for creating a new collection that would more faithfully display the work of painters from the famous family of Astrapa from Thessaloniki employed in the painting of the Gračanica church. 
Our team went again to Gračanica at the beginning of September 2021, this time joined by our colleagues, art historians from the Serbian Academy of Art and Science and the Institute for the Protection of Cultural Monuments of Serbia, professor Dragan Vojvodić and Aleksandra Davidov Temerinski, conservator- researcher, adviser.
‍‍BLAGO is a non-profit organization with lots of volunteers. However, occasionally we hire experts and helpers, and we pay for expedition transportation and lodging, and we manage photo equipment, web servers, desktops, disk arrays, and communication lines.

ARONIA, a Gift of Good Health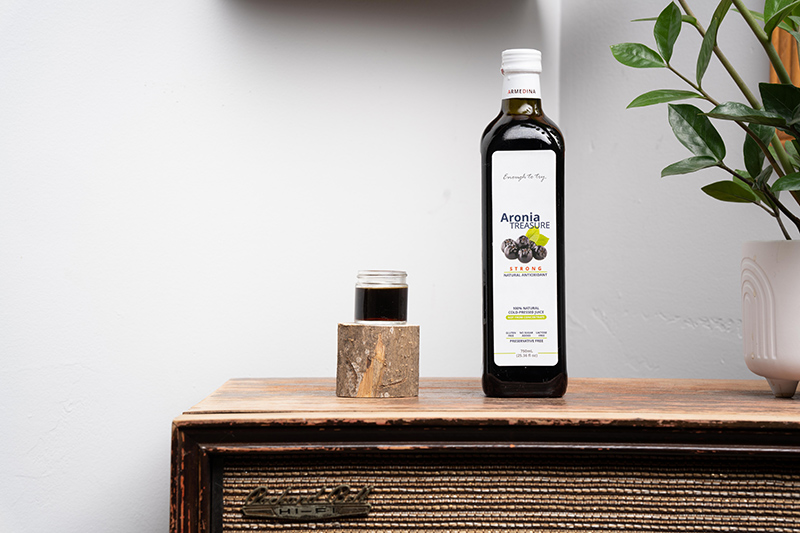 Popular Siberian Aronia in the USA. Numerous studies have linked aronia berries to potential health benefits such as helping to fight cardiovascular disease, normalizing blood pressure, diabetes prevention & help, urinary tract health, weight control, anti-carcinogenic effect, and many more. Our aronia berries are never chemically treated, and grow in sprawling fields in Siberia, where sub-zero temperatures reduce acidity and push more antioxidants into each plant—resulting in a more potent, resilient, and lower-sugar fruit.
‍

ORTHOPRAX, Faith On the Go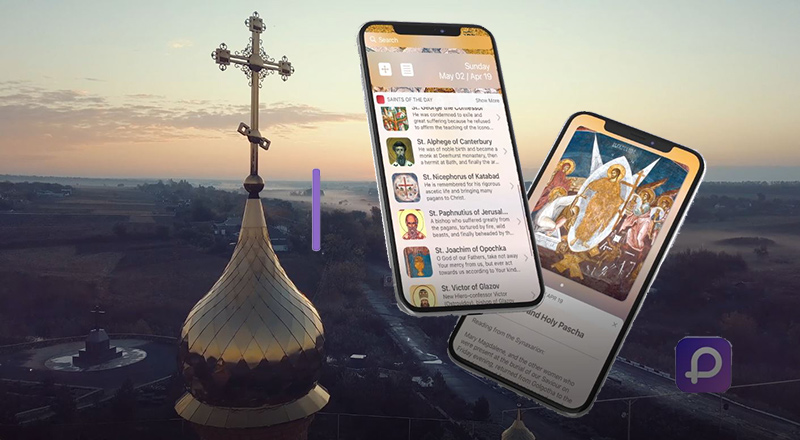 ‍
OrthoPrax® is the most comprehensive Christian Orthodox Calendar and lectionary available for iOS and Android, allowing you to experience the Liturgical cycle of the Ancient Faith according to the calendar. Carry all the prayers, fasting schedules, daily Scripture readings, biographies of the daily saints, and more to read wherever you are, following the Old or New Calendar! Let's start our journey!
Copyright 2021 - BLAGO Fund USA/Serbia